When planning a trip to the Helen, Georgia area we stumbled on a gem of a lodge in the mountains of Sautee. Sylvan Valley Lodge… a former German Inn, restaurant and sausage manufacturer turned serene country B&B. We knew it was the perfect spot to dip our toes back into the world of travel.
We couldn't have been more RIGHT.
Owners and innkeepers, John and Ginevra, have cultivated this environment of disconnected yet connected that we fell in love with. We were both a little jittery about starting this travel thing again post/mid COVID, but the peace of Sautee and Sylvan Valley gave us hope for the future. We were recharged and happy, treated so incredibly well, and we can't wait to go back.
So what makes this place magic? Keep reading and watch this video…
Nestled in the foothills of the Appalachian Mountains, Sylvan Valley Lodge has the most picturesque location of any B&B we've found. It's settled far enough away from the tourism of Helen and the suburban life of Sautee and Cleveland, but not so isolated that you feel like you're in the plot of some freaky horror movie.
It's quite simply the definition of balance.
You're disconnected from the world because there's no hope of getting cell reception up there. But you're still connected through the Wifi and flatscreen TVs in the rooms. Again, it strikes that perfect balance of off the grid but not too far from civilized 21st century life.
We stayed in the main house (pictured above) but one of the hallmarks of Sylvan Valley Lodge is the perfect space they have for events. Pictured below is the bridal suite that can be rented out top and bottom for the perfect wedding get-ready space that would make for stunning photos! Behind the bridal suite is a gathering area great for a reception or other event, a special spot for the ceremony, and a stone staircase for the bride's entrance. They've thought of everything!
Besides the event space, SVL also has several spots outside to sit and relax or eat your breakfast. They also have three cabins that can be rented just like the rooms.
And do we even need to talk about those views? They're kind of amazing!
Inside, Sylvan Valley is rustic, but in the best way. The neutral brown towns bring those mountain vibes, but the comfy beds scream luxurious living!
Everything is clean and it doesn't feel like you're roughing it at all. Add that to the mini fridge and Keurig in every room and you're living the high life in this B&B. Sitting beside your Keurig you'll find a special blend of coffee crafted just for Sylvan Valley by owner Ginevra from the locally roasted beans of JumpinGoat, which is just down the road.
You'll also find wine glasses and corkscrews, because Sylvan Valley Lodge is also a winery. John and Ginevra's son is the mastermind behind Frolicking Faerie Wines. They have everything from fruity whites to bold reds, and they create some of the most amazing wine pairings we've ever seen. We got to enjoy a special sit-down with John, Ginevra, and Chef Rob for some of their most iconic pairings and we had an incredible time. There's a post coming on that soon. If you want to learn more in the meantime just check out their website.
Just like the rooms are fully stocked, so are the bathrooms. The Sylvan Valley Lodge toiletry products are to die for and you can even book yourself a room with a heart shaped Jacuzzi tub. We're not bath people, so we opted for one with a normal shower. Add in those plush robes and you're on your way to a luxury vacation away from tourists and crazy people.
It was the recharge we needed.
For breakfast you get three options. The first is a pretty traditional bacon/sausage with eggs plate. The second is a yummy breakfast sandwich served with local jelly (that we ended up buying two jars of). The third and final breakfast is a pair of delicious homemade pancakes.
Either John or Ginevra will make your morning meal, and you'll be set for the day.
We loved that there was a choice, because at many B&Bs you get what you get and don't pitch a fit. This way we were able to decide if we were in the mood for sweet or salty, something simple or more extravagant, and really fuel our bodies right.
Sylvan Valley Lodge is an easy 10/10 from us. Everything from the stunning location to the rustic yet luxurious interiors makes this place pretty darn near perfect. We slept so peacefully in our beds every night we were there and we'd hop back over to Sautee in a heartbeat.
John and Ginevra are truly gracious hosts who are there for whatever you need without hovering of you during your stay. It was the best of both worlds for us!
So, if you're looking for a true retreat, a place to recharge your batteries, this is the place for you without a doubt. You get all of the needed detachment of the country all while still staying connected to the modern world.
Sylvan Valley Lodge is the ultimate perfect balance.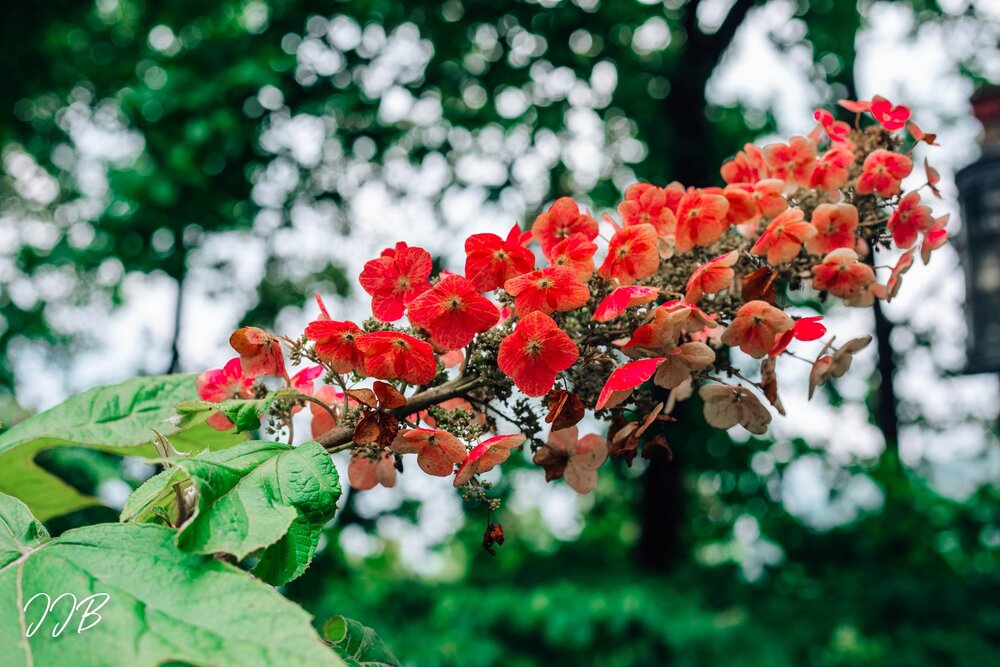 A very special thank you to John and Ginevra for allowing us to come in and feature your amazing B+B. We can't wait to come back to Sautee and stay with you again.
If you'd like to support this wild ride, become a Patron, we have some awesome reward tiers. Sometimes we even pick up little gifts for you along our travels.
Pin this post with the graphic below: