While we were in Fairfield we had to get on over to a town classic and staple… DiMaggio's Pizza. Check out the video we did…
The restaurant is family owned and is one of several owned by the DiMaggio brothers across Illinois. A love for family and food has been passed down through the DiMaggio's Sicilian roots and that history continues to live on at DiMaggio's pizza.
The recipes are from the family vault, passed down for generations.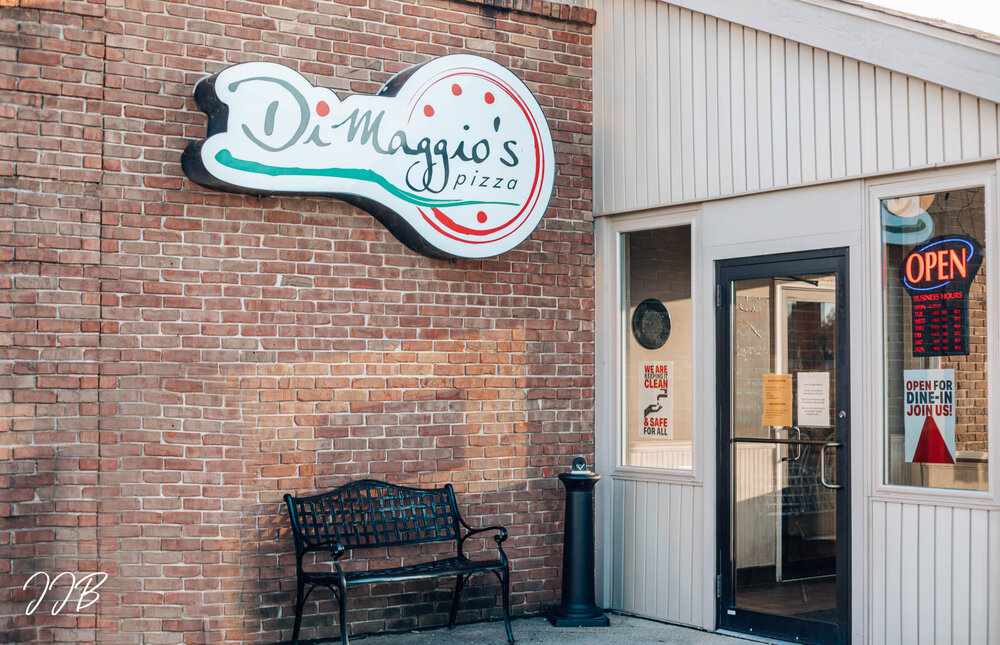 We started our meal with the fan favorite Mediterranean salad. We'd heard at least half a dozen people talking about how delicious this salad was, so we were stoked to get to try it.
It's a romaine base with dried cranberries, feta, and candied walnuts. To top it off you get a delicious balsamic vinaigrette. You get that sweet and tart balance, and it's good to the last bite.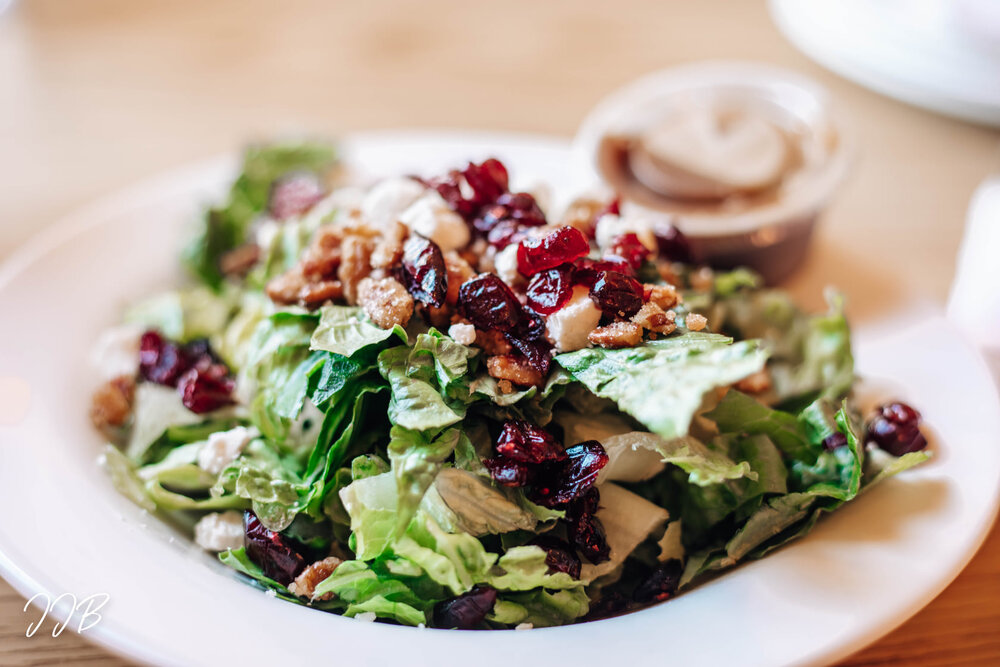 For our pizza we had a classic thin crust caprese pizza. It's DiMaggio's signature pizza sauce topped with cheese, tomatoes, and a balsamic drizzle. Absolutely yummy!
DiMaggio's is always creating awesome new pizza creations and serving them as specials. They've had everything from cheeseburger pizza to a chicken parm pie, which we're so bummed we missed out on!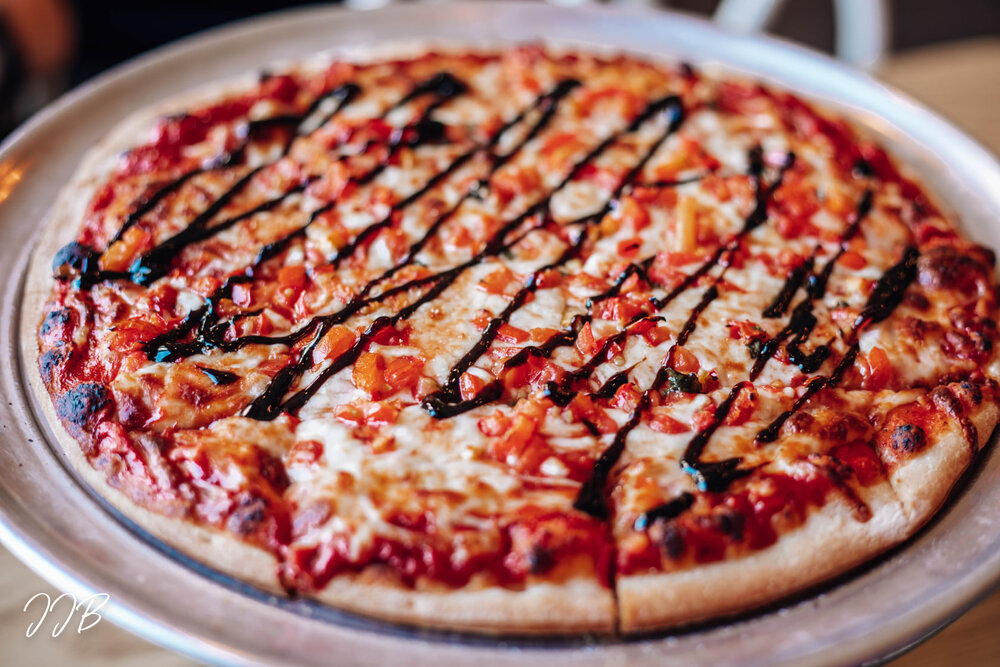 Just like always, when we think we're going to eat a normal amount of food, they brought out some of their house made lasagna. Their marinara sauce is sweet and seasoned and goes perfectly with the cheesey, lasagna goodness.
To sop up all of that deliciousness you have DiMaggio's garlic bread.
Thank you so much to the DiMaggio family for allowing us to eat at your incredible restaurant. It was absolutely delicious and we can't wait to come back.
Pin this post with the graphic below: