It's no secret that we've been to a ton of incredible bed and breakfasts! 2020 was the year of small towns for us, and we could write an endless number of posts on the B&Bs we recommend. But, for this post we're narrowing it down to the top three bed and breakfasts you need to visit in 2021.
We have an entire playlist on our YouTube channel dedicated to the B&Bs we've been to. We'll link it here, because it's a great resource if you're looking to visit several awesome bed and breakfasts here in the US.
This list was extremely hard to narrow down, y'all, which is why there's an honorable mention list at the bottom with almost all of the other B&Bs we visited last year. Whoops!
Sylvan Valley Lodge is nestled in the Georgia mountains, which means it has the most breathtaking views. Just take a look for yourself…
We have an entire video and blog post all about Sylvan Valley, so we won't go into all of the nitty-gritty details about the property itself. Just to highlight a few fun points:
The B&B was the setting for a Lifetime Christmas movie called A Taste of Christmas.
You get a few options for breakfast every morning, so you're not locked into one thing.
You're just a short drive from Sautee, Helen, and Cleveland. All three are smaller towns with lots of different things to offer in each one.
The area surrounding Sylvan Valley is so peaceful, you'll sleep like a baby.
This is a great bed and breakfast option for couples looking for a sweet retreat. You can even have your wedding at Sylvan Valley if you'd like. They have space for a ceremony, reception, and more. They also offer incredible wine pairings with their own, house made wine.
Check out the blog post and video we did all about them!
#2 Sweet Tea B&B in Conover, North Carolina
Sweet Tea wins top marks for nearly every category. The bed and breakfast itself is gorgeous. Innkeepers Patricia and Ralph are so attentive to their guests. And the food is out of this world.
Ralph will make you an absolutely phenomenal breakfast every morning, plus you have access to the 24/7 pantry with snacks and Ralph's special baked goods (the cookies are to die for). It's just a great spot for couples, friends, and even families. Children are welcome at Sweet Tea.
Sweet Tea B&B will always be one of our favorite spots. Ralph and Patricia are one of a kind, and they've thought of just about everything their guests could possibly need.
On a sort of strange note, their soap is made just for them and it's so amazing that we bought a bunch of bars for our showers at home. It makes you feel like you're chilling in a spa.
You can learn more about Sweet Tea from our dedicated video and blog post about them.
At this point it's absolutely no secret that our favorite bed and breakfast is Blessings on State in Jacksonville, Illinois. It is, without question, the perfect B&B. There isn't a post or a video that can showcase how amazing it is. You just have to go to Jacksonville and check it out for yourself!
Innkeeper, Gwenn, quickly became family to us from the moment we met. She has the sweetest heart for her guests and she'll go above and beyond to make sure your stay is as remarkable as possible.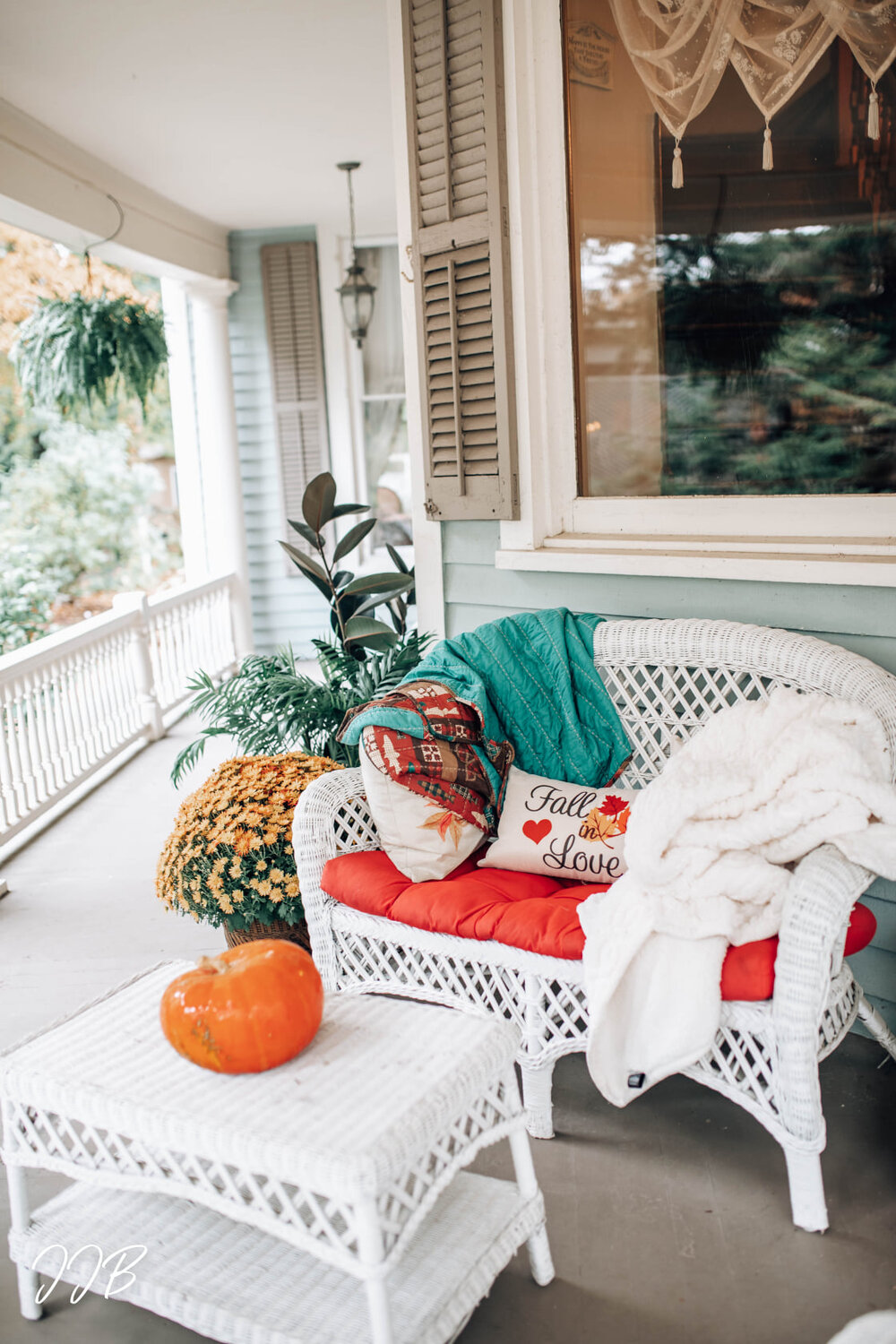 If you made us a list of what you thought made a B&B perfect, we can almost guarantee those qualities apply to Blessings on State. With only two suites, you'll receive the ultimate one-on-one attention from Gwenn.
If you're lucky you'll get to meet resident dog, Iris, and get a few cuddles. And if you're extra lucky you may get to meet Gwenn's husband, Glenn, and their kid, Casey.
Every morning you'll wake up to a restaurant quality breakfast, and bright smiles from Gwenn.
We've come to think that it's impossible to have a bad day at Blessings on State. Check out the video and blog post we made for them, and make your reservations today.
Honorable Mentions
Since this was only a top three list, there were a lot of B&Bs that didn't make it, but here are some of our other favorites that we think you should visit this year. And, if you want to learn more about any of them, just visit our bed and breakfast YouTube playlist.
Amsterdam's Curry Mansion in Key West, Florida
Alden House in Lititz, Pennsylvania
Gaslight Inn in Gettysburg, Pennsylvania
Blue Mountain Mist in Sevierville, Tennessee
Victorian on Main in Fairfield, Illinois
Fargo Mansion in Lake Mills, Wisconsin
Lazy Bear Lodge in Vilas, North Carolina
Thank you so much for reading this post! If you loved it, share it with a friend! And a special thank you to our patrons and sponsors: