Q&A
What is your #1 secret product that you think every 20-30 something girl needs as we head into the summer season? How does that change for the next generation?
Vitamin C is my favorite secret weapon. It promotes collagen production, which has the potential to thicken the dermis and is essential for firm, youthful skin. Vitamin C is an antioxidant, so it protects the skin cells from damaging free radicals caused by UV exposure. With this product, the skin is triggered to heal itself and it works as a great brightening agent. The best part is that it comes in so many different forms that you can find products for every skin type and it's good works for everyone – both young and old.
There are so many sunscreens out there – how do you choose?
My favorite sunscreen is Alastin Hydratint Pro Mineral Broad Spectrum SPF because it's an everyday sunscreen that people love to wear. It is a mineral-based sunscreen, which provides a physical barrier between your skin. It works well for all skin types and doesn't have a white cast to it. I believe that if you love your sunscreen, you'll actually use it!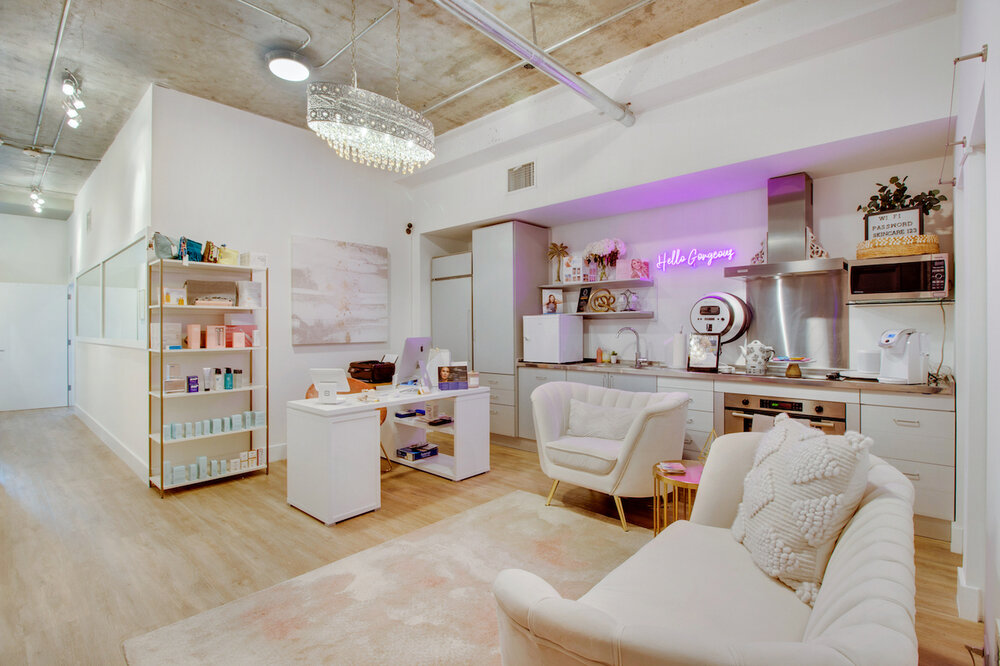 Tell us why monthly skin maintenance is so important – peels, facials , etc.
Many people wait until there is an issue or concern before going to see a professional, but a preemptive approach is by far the best! Maintaining the largest organ in your body is really crucial. Your skin is always on display, you can't hide your face, so you should make it a priority. Every four weeks skin turns over with new cells, which is why we recommend a treatment every four weeks. It helps with circulation, hydration, deep cleaning and aging. I can help identify issues before they happen to keep skin clean, clear and young.
What's your favorite treatment these days?
I am very into Endospheres Therapy for the body. It removes toxins, improves circulation and visibly diminishes cellulite. For the face, I LOVE JetPeel to hydrate skin. It's like car wash for your face and you'll never look more hydrated.
What's in your toiletry kit when you travel – give us the 5 things that you would never leave behind!
Bioderma Micellar water, Alastin Sunscreen, P50 from Biologique Recherche, The Cream from Augustinus Bader, and Biologique Recherche cream mask Verniknix.