If you've been following our blog for a while then you know all about our heart for small town America. There's nothing like the people, the restaurants, the bed and breakfasts, and the shopping! That's why we dedicated our 2020 to celebrating small towns all over the country.
Today we're taking you to Southern Illinois to the town of Fairfield. Check out this video:
Where To Stay
The Victorian on Main
If you're coming to Fairfield there's really only one place to stay and that's the beautiful Victorian on Main.
They have six beautiful rooms for you stay in all of which have resort style sheets and high quality Steam by William Roam toiletries. After you've had the most incredible night's sleep, you'll wake up to a gourmet breakfast made by the lovely Miss Kathy.
The inn is owned by the Taylor, Shoemaker, and Boyett families, and when you stay with them, you'll feel like part of the family too.
Where To Eat
DiMaggio's
DiMaggio's is a delicious, locally owned pizza joint in Fairfield. It's one of several across the state, all owned by the DiMaggio brothers.
You'll find classic Sicilian style pizza and some pasta favorites like lasagna and spaghetti with meatballs.
Jovalou
If you're looking for somewhere a little unique and different, Jovalou is a great option!
Owner, Nikki, has created an eclectic urban environment in the heart of downtown Fairfield. If the weather permits, you can even eat in the gorgeous, fairy light filled alley.
On the menu you'll find a little bit of everything, but the burgers are definitely a specialty. They even do a special Burger of the Month, which is usually the craziest of crazy creations from the Jovalou staff.
What To Do
Misty's
One of our favorite things to do in Fairfield is do some shopping downtown. We love a lot of shops, but for us Misty's is pretty remarkable because it's a one-stop shop for everything.
You can get some adorable boutique clothes and accessories. We've bought countless pairs of earrings that we're in love with! But Misty's also has a spa area where you can get a facial, and a salon where you can have your hair cut, colored, and styled.
Right when you walk through the front door you'll see the makeup area. You can get your makeup done with Merle Norman products and, since Misty's is an official retailer, you can buy your favorites.
Farmhouse Harvest Lavender Farm
A short drive from Fairfield in Benton, Illinois you'll find Farmhouse Harvest. It's an adorable lavender farm owned by Allison and her three daughters. You can shop for your favorite locally made lavender goods or enjoy a girly picnic lunch.
Make sure to try the homemade lavender ice cream! It's delicious.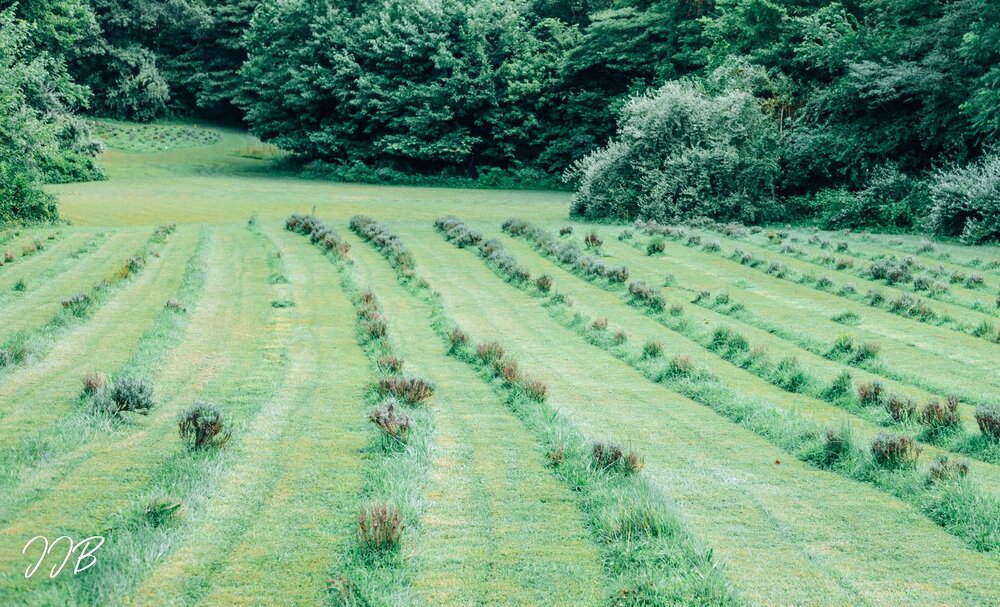 We've been to Fairfield twice in 2020 alone, and you can bet your bottom dollar we'll be back!
The town is quaint and filled with the kindest people, so it's a must stop for anyone who wants a quintessential small town America experience.
Pin this post with the image below: