Chiang Mai, situated in Northern Thailand is a contrast to her busier brother of Bangkok. Seen as backpacker's heaven whereby budget travellers would often spend more than 3 months living in this city, it is not difficult to understand the attraction she brings.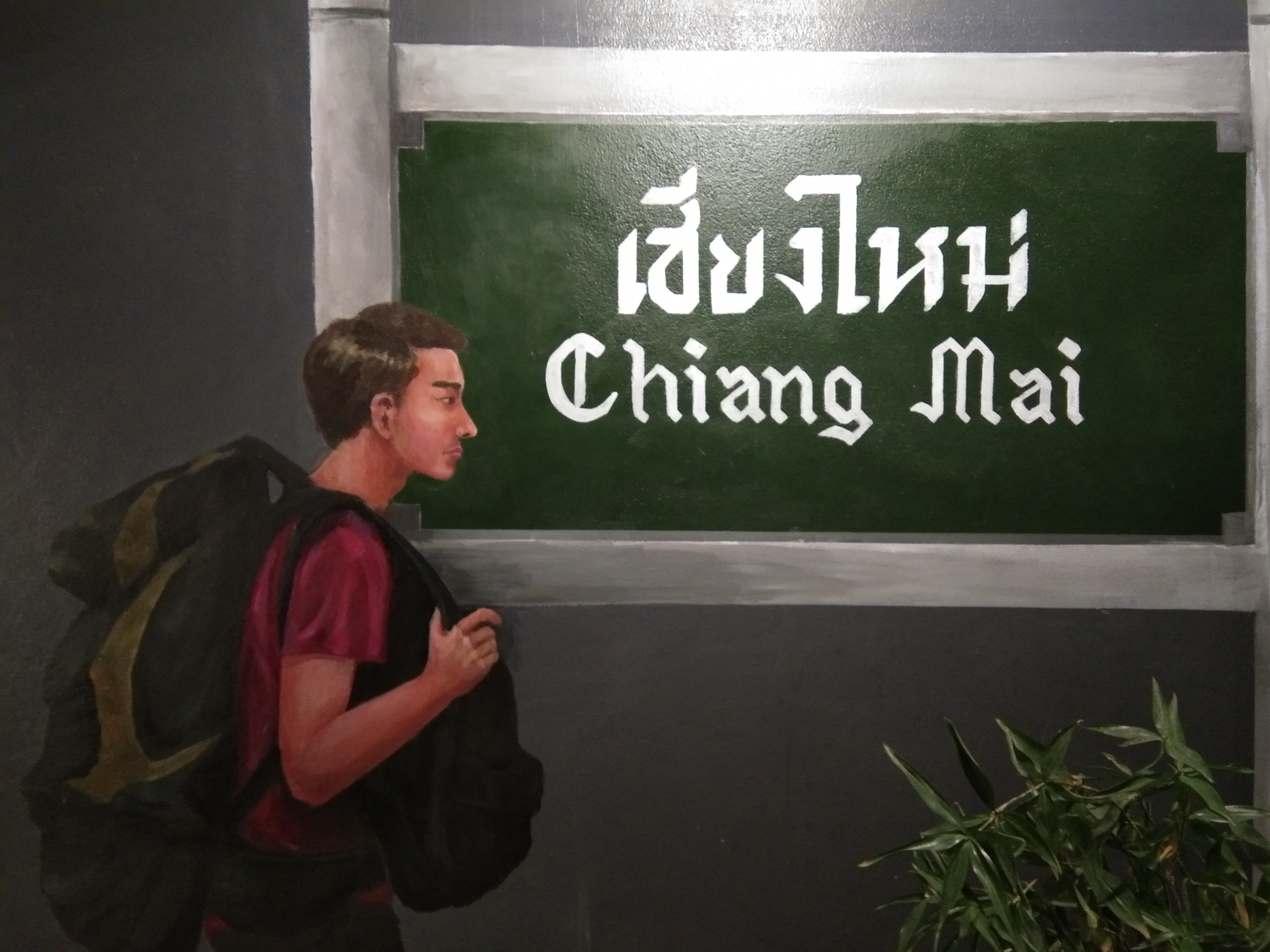 With scenic views, cooling climate esspecially during winter and cheaper cost of living as compare to Bangkok, no doubt of her own attractions. Most foreign visitors coming to Chiang Mai would spend a chunk of their time exploring elephants sanctuary. There are many such elephants home in this region, each emphasizing on their track record of sustainable and ethical treatment of animals. In this post, we will covered on things to do in Chiang Mai and the neighbouring city of Chiang Rai, exploring the region within 5 days. If you are looking for a sample itinerary, link can be found here.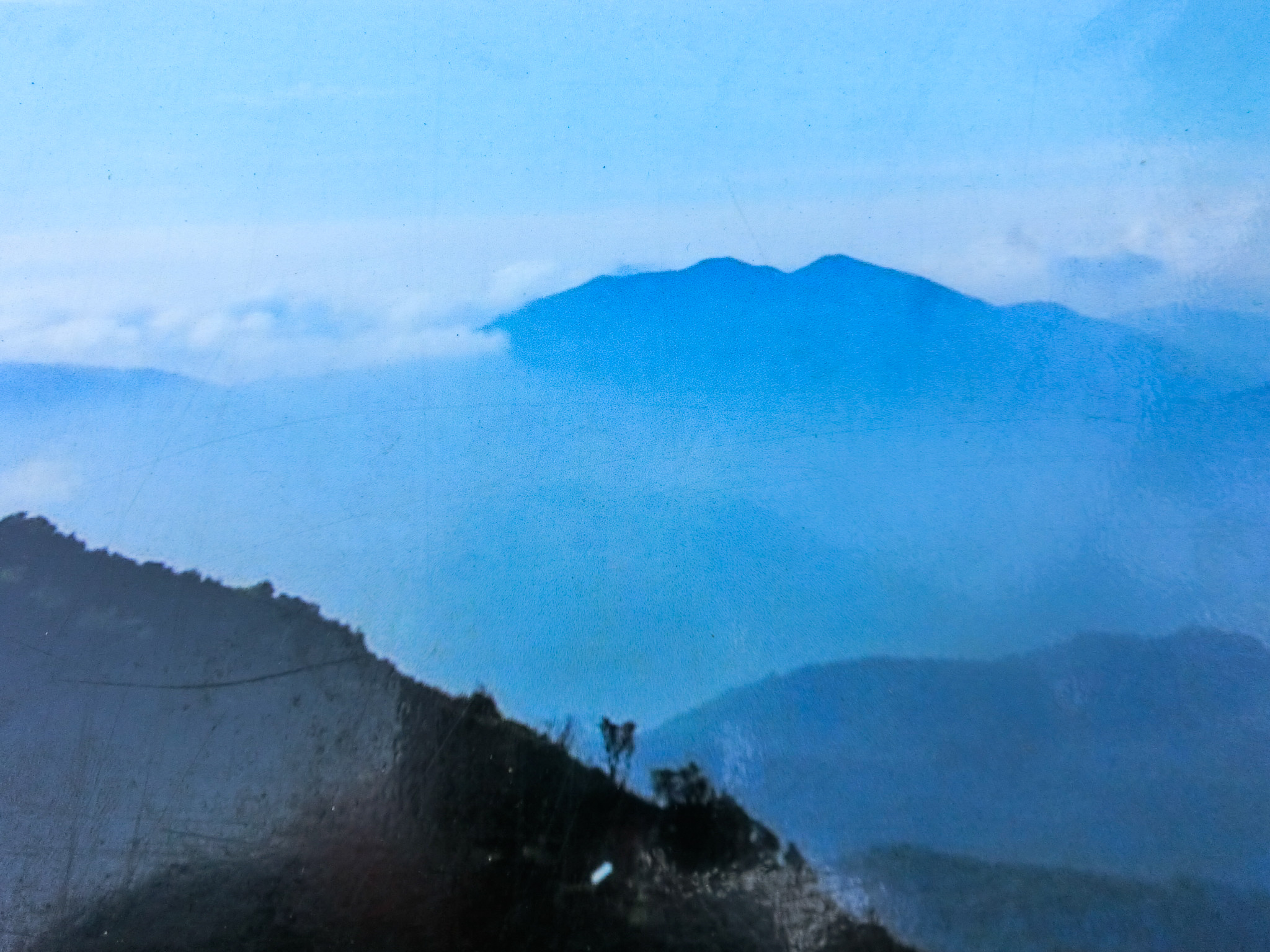 Things to do in Chiang Mai 
#1: Doi Inthanon National Park
Rising 2565 meters above sea level, it is more commonly known as "The Roof of Thailand". Being part of the Himalayan mountain range, the journey to Doi Inthanon National Park has been an adrenaline rush. With a driving distance of around 85 km away from Chiang Mai that takes roughly 2 hours each way, people would usually depart from Chiang Mai town close to 4am, rushing to catch the sunrise.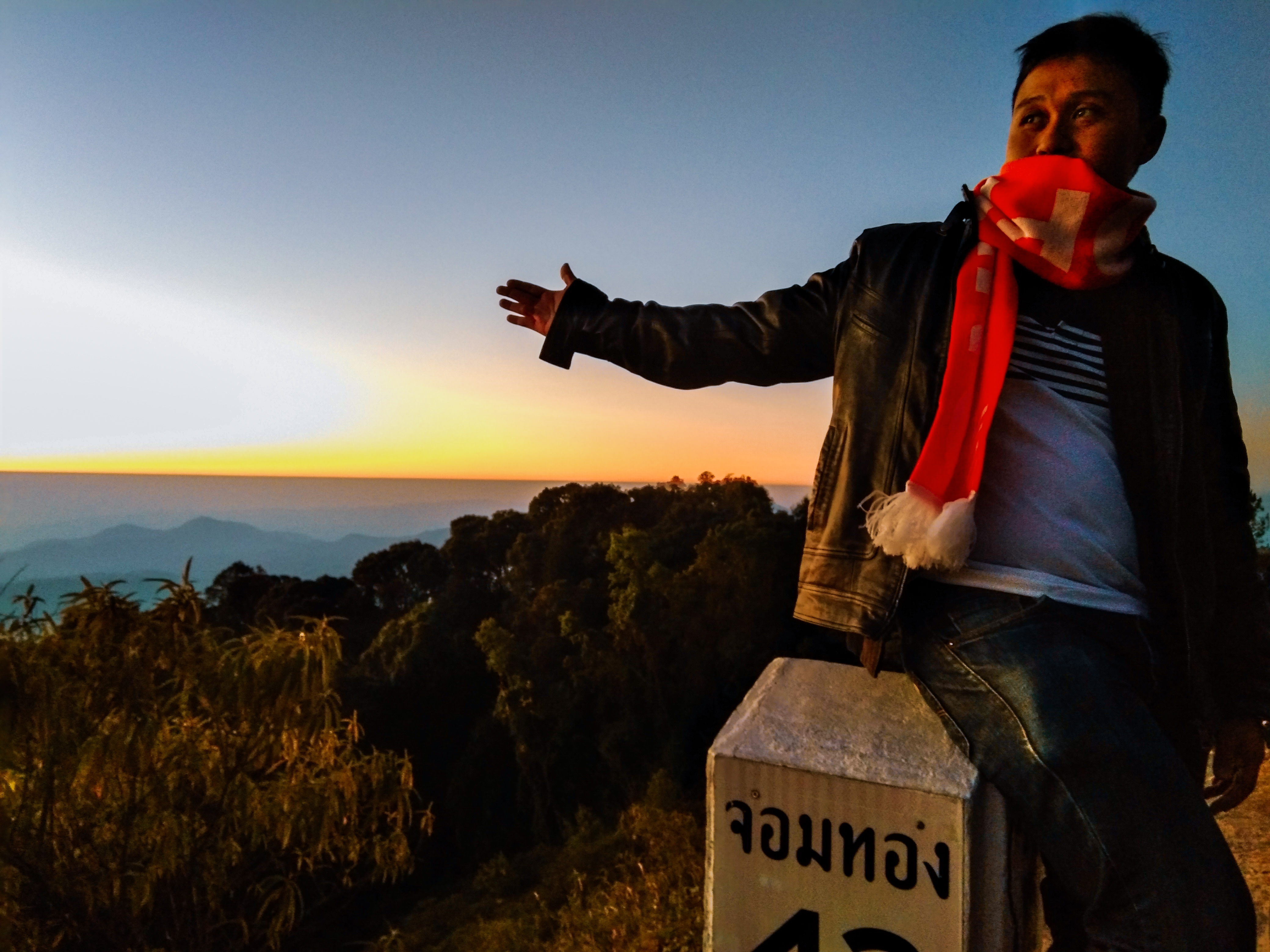 The summit is only accessible by car all the way up, but you could hike a few hundred meters from the parking area to the actual summit. The summit viewpoint is a popular place for watching the sunrise. I was fortunate to have my local friend drive us up to the summit just in time for the sunrise.  Attractions within the national park includes the Wachiritharn Waterfall. One can also get incredible panoramic views of the park from the King and Queen's chedis (Buddhist stupas). Do note that the weather can drop to below 10 degree, so bring along a winter jacket and your gloves would come in handy at this time!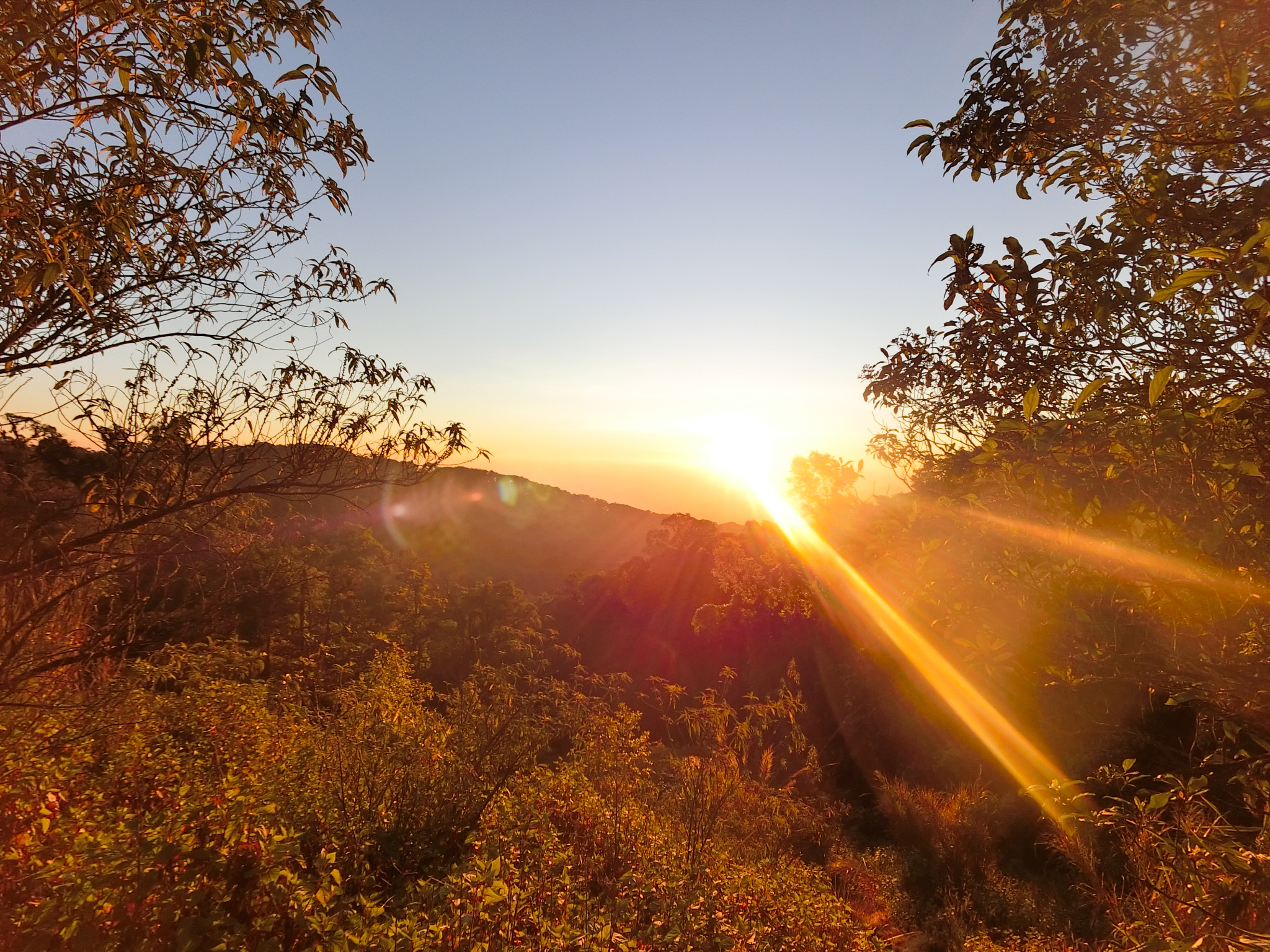 If you are planning to head there, the best way is to engage a tour service. Rest assure like all parts of Thailand, it is pretty easy to engage/ rent a driver to bring you to the different tourist destinations that includes Doi Inthanon National Park. I would recommend one to book this trip when you are in Chiang Mai. Otherwise, if you are considering to use the public transport, you would not be on time to catch the magical sun rise.  If you are on a tight budget and still consider public transport, here is a tip. The only public transportation option is to use the slower songthaews which are passenger vehicles adapted from pickup and truck. Long waits maybe expected for the driver to gather enough passengers before making the trip. Factor in around 3 hours for each way if you are heading there by public transport.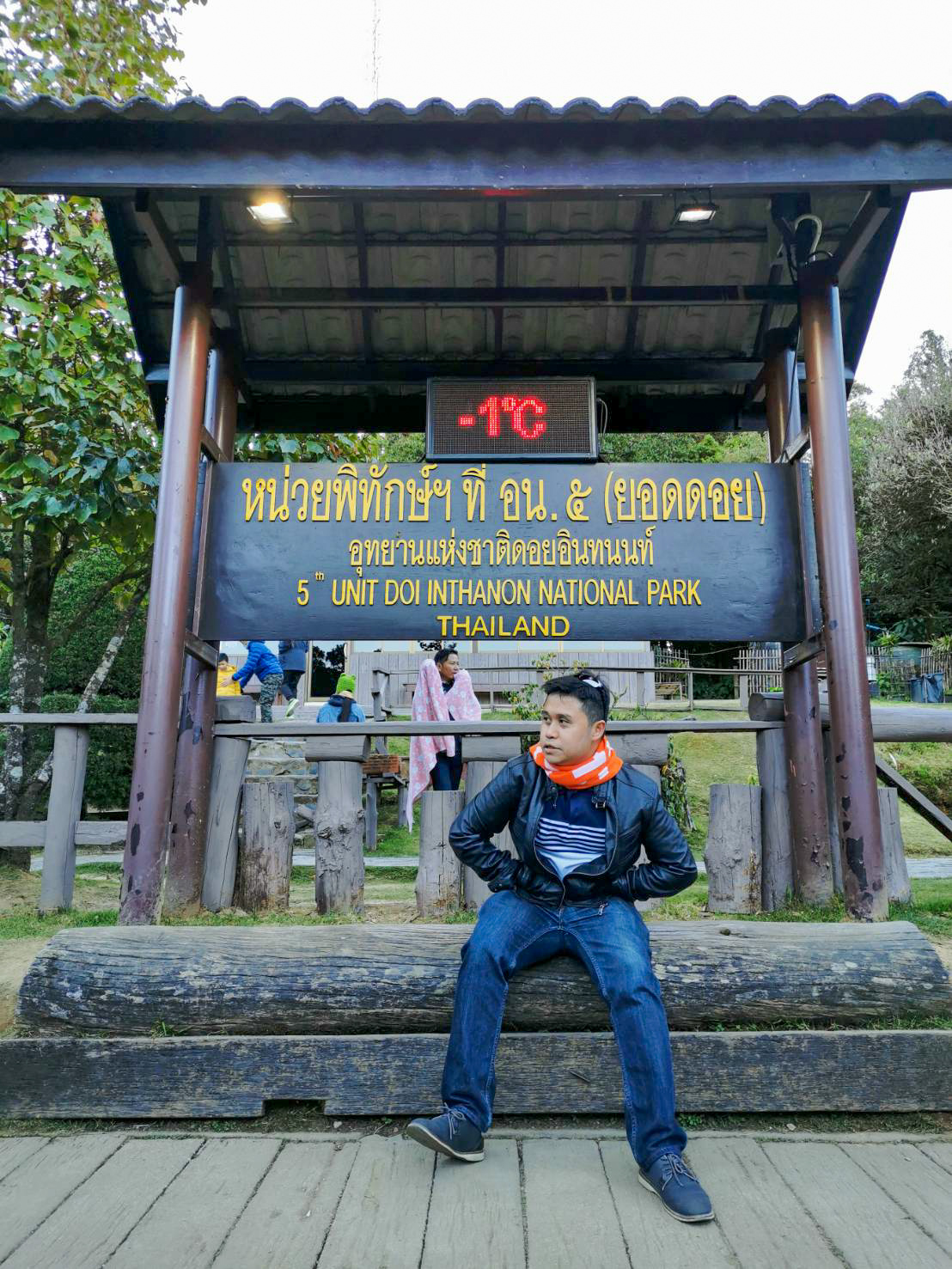 #2: Wat Chedi Luang 
Known as the Temple of the Big Stupa, Wat Chedi Luang is the ruins of an ancient temple situated in the center of Chiang Mai. Before the temple was in its current state it used to be the home of the Emerald Buddha, the holiest religious object in all of Thailand.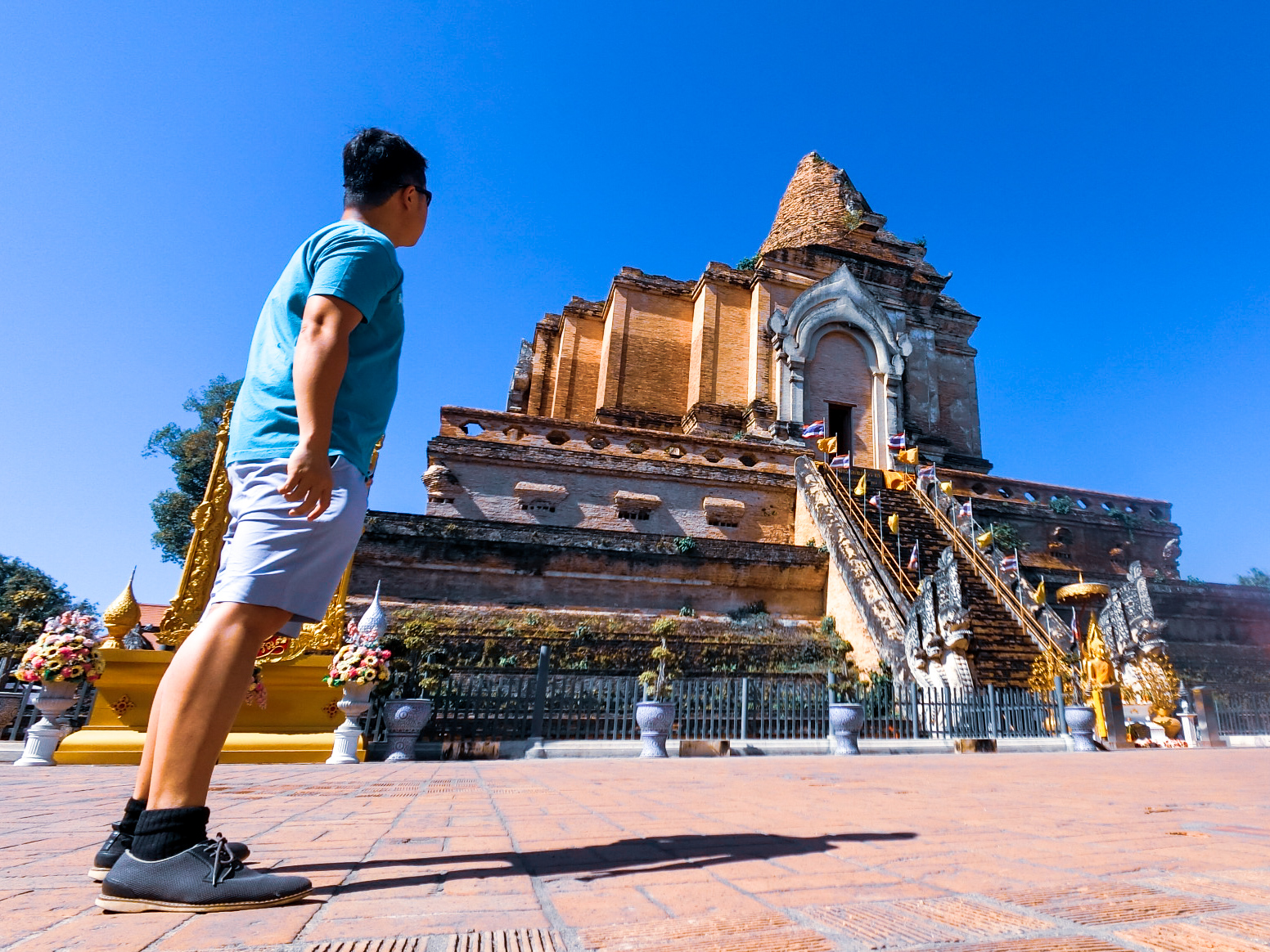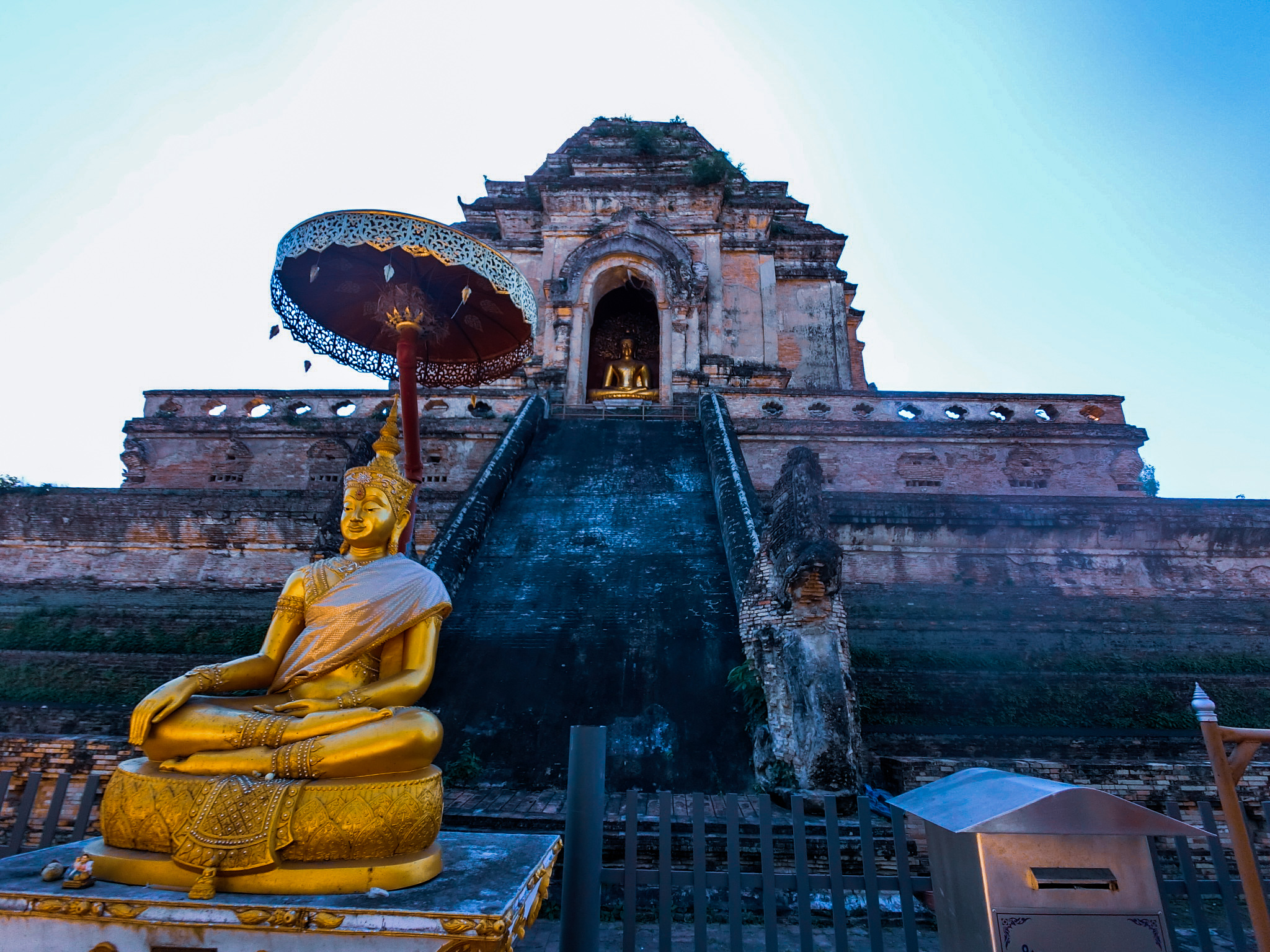 #3: Doi Suthep
Located 12 kilometers outside of Chiang Mai, one can witness fantastic view of the city. The mountain houses Wat Phra That Doi Suthep, a 13th century temple that is home to a large white elephant shrine as well as a replica of the Emerald Buddha. One of the must visit temples in Chiang Mai! One can easily take the red trucks also known as songthaews, which offer such transport route to Doi Suthep along the road outside Wat Chedi Luang.
#4: Eat Khao Soi
It is a coconut and curry flavored soup filled with yellow egg noodles and chicken, sitting on top of the soup are crispy fried egg noodles giving a real mix of textures to the dish. This dish is so nice that I had eaten it 3 times over 5 days.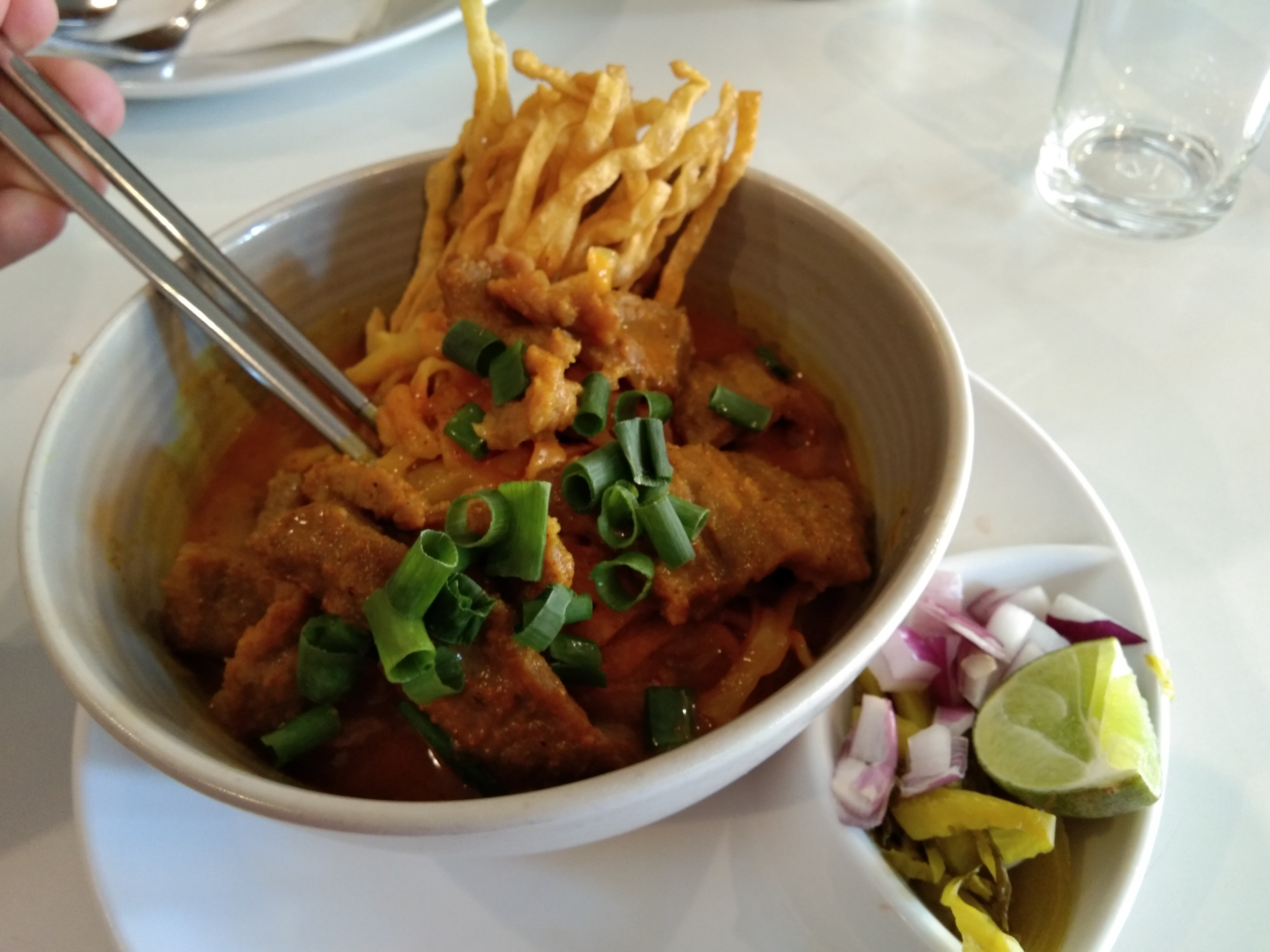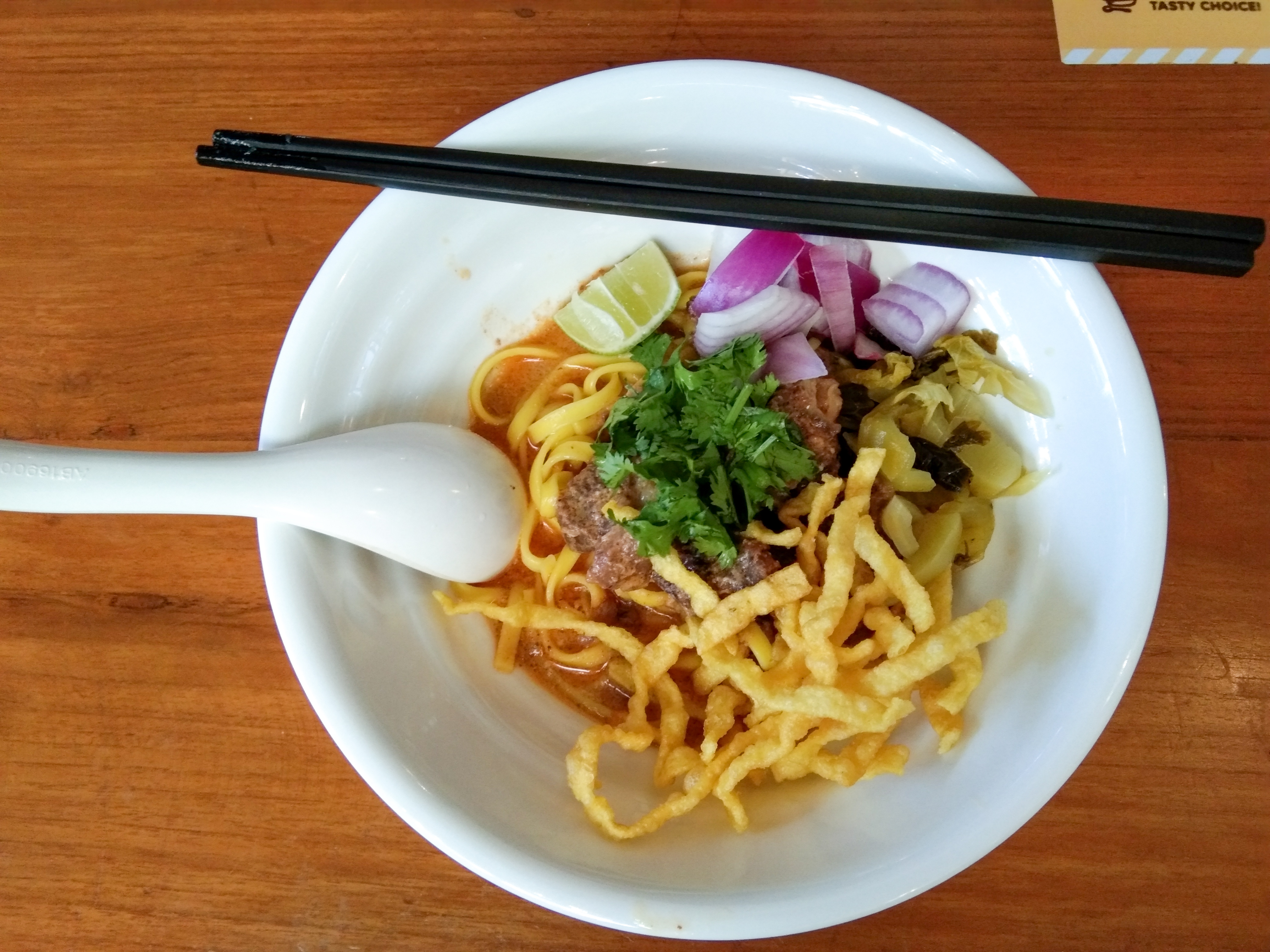 #5: Chang Klan Road Night Bazaar Market
What is Thailand if you have not visited the night market. Bangkok may have several night bazaar, but for Chiang Mai, this is the place to be at night. Hundreds of traders line the road selling various goods such as fake designer items, lanterns and other handcrafted goods.
#6: Visit Nimmanhaemin Road
The trendiest part of Chiang Mai, full of fancy bars and restaurants, where the nightlife extends through the night. Just a point to note that things maybe a tad pricier in this part of the city as it caters mostly to tourists.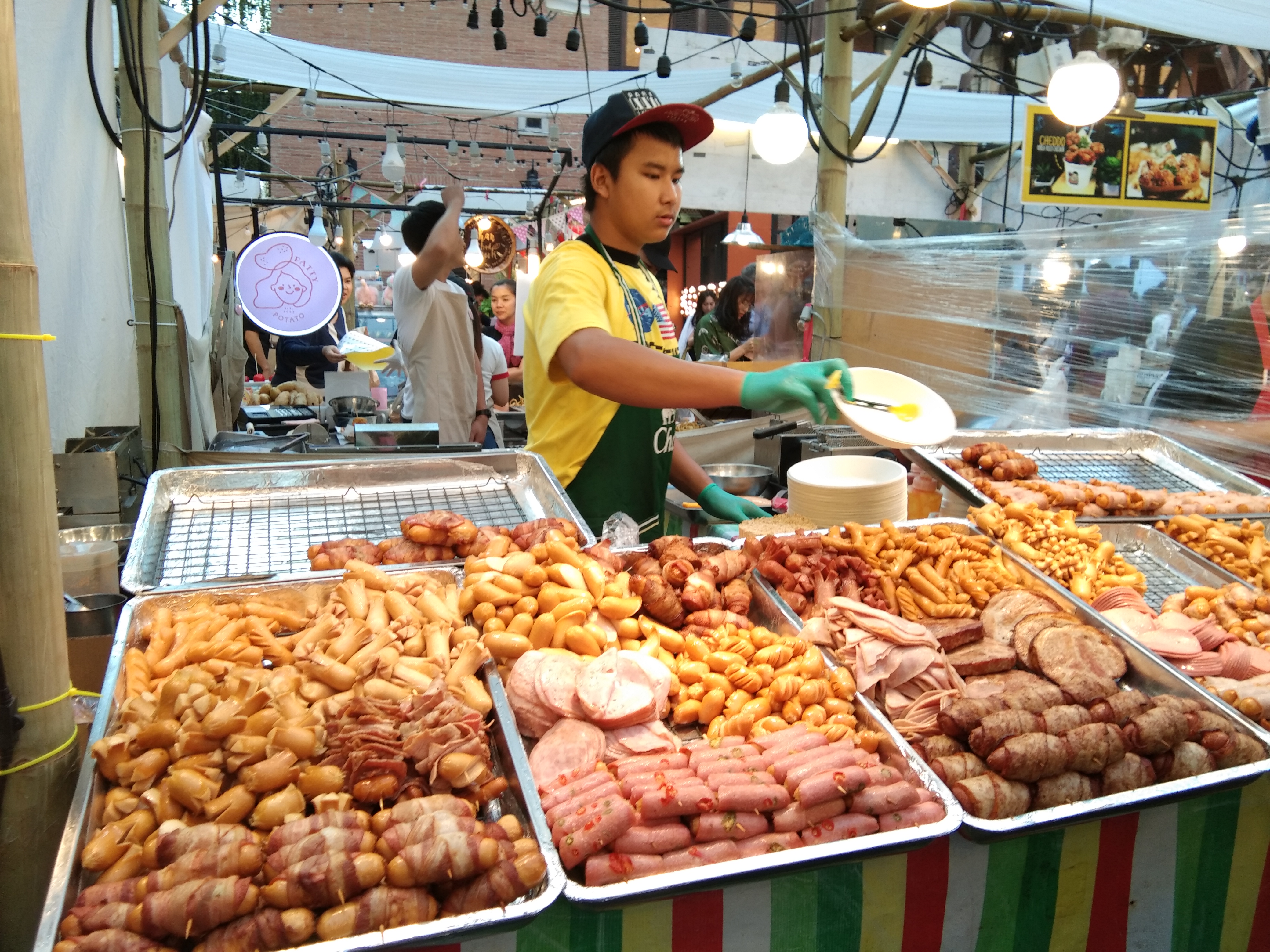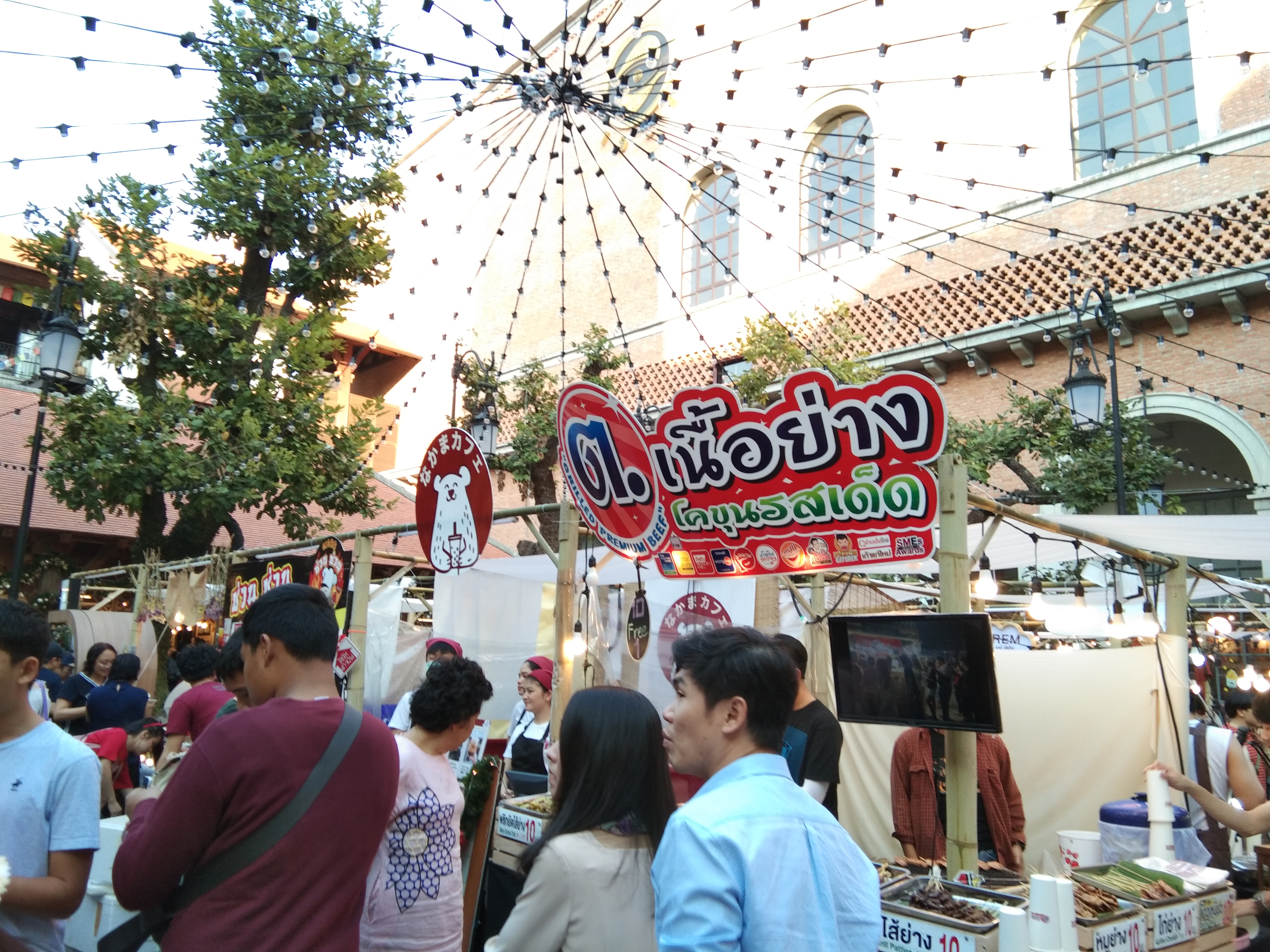 #7: Visit Sunday Market 
Walking Market this is probably the most famous of all the markets in Chiang Mai, it opens every Sunday starting at Thapae Gate and running along the entire length of the Ratchadamnoen Road.
Explore Chiang Rai
Getting from Chiang Mai to Chiang Rai is a breeze. The journey takes around 3 to 3.5 hours covering a distance of about 200 kilometers. I recommend taking GreenBus which are tourist class, as it is more comfortable and travel faster. Bus schedule from Chiang Mai to Chiang Rai is quite frequent with almost every 30 minutes departure from Chiang Mai Bus Station 3.  Locate Arcade Bus Station in Chiang Mai. One may choose to buy tickets from 7 Eleven the day before. However, I recommend one to buy tickets on the day of travel from the Green Bus services counter.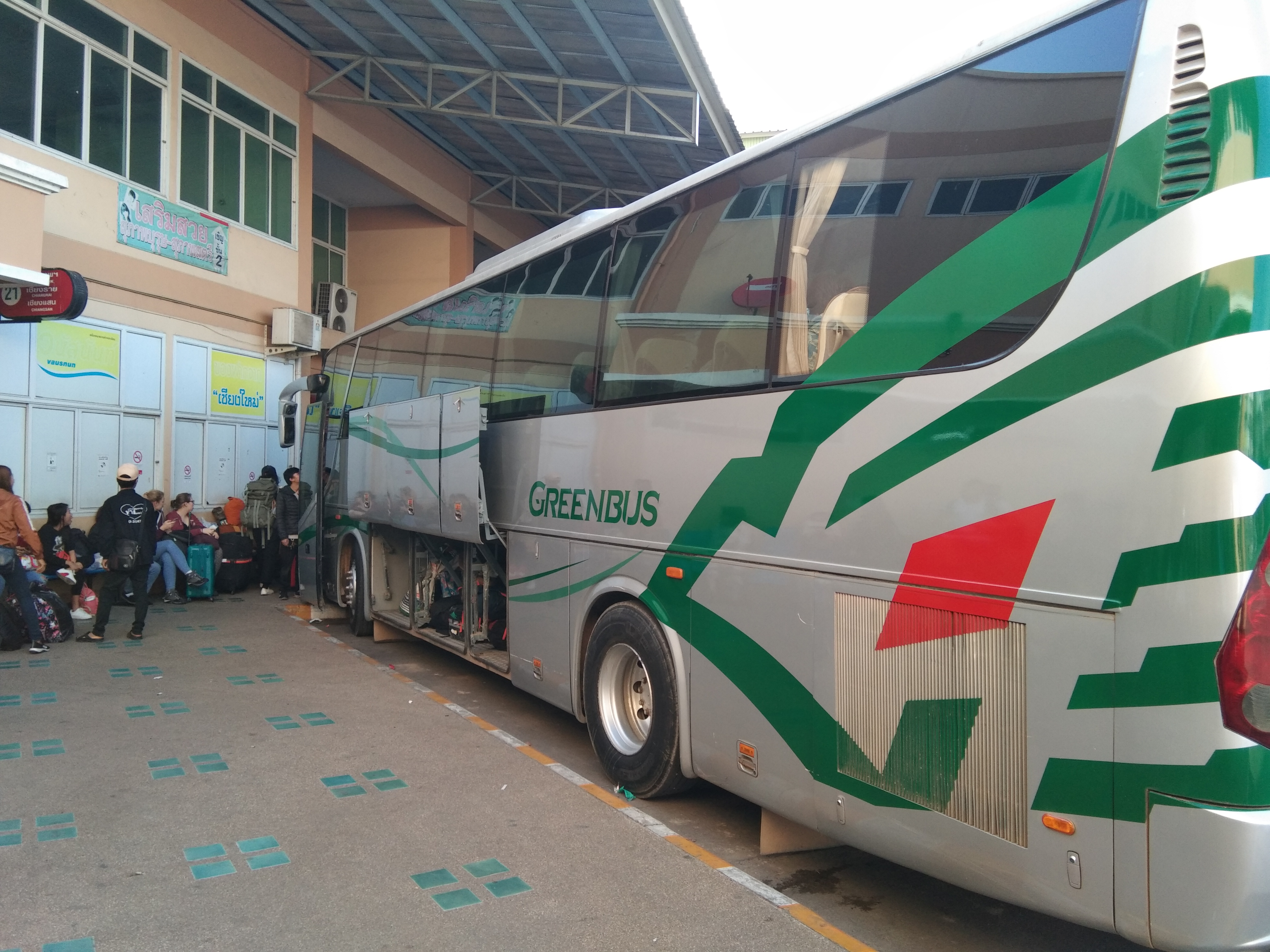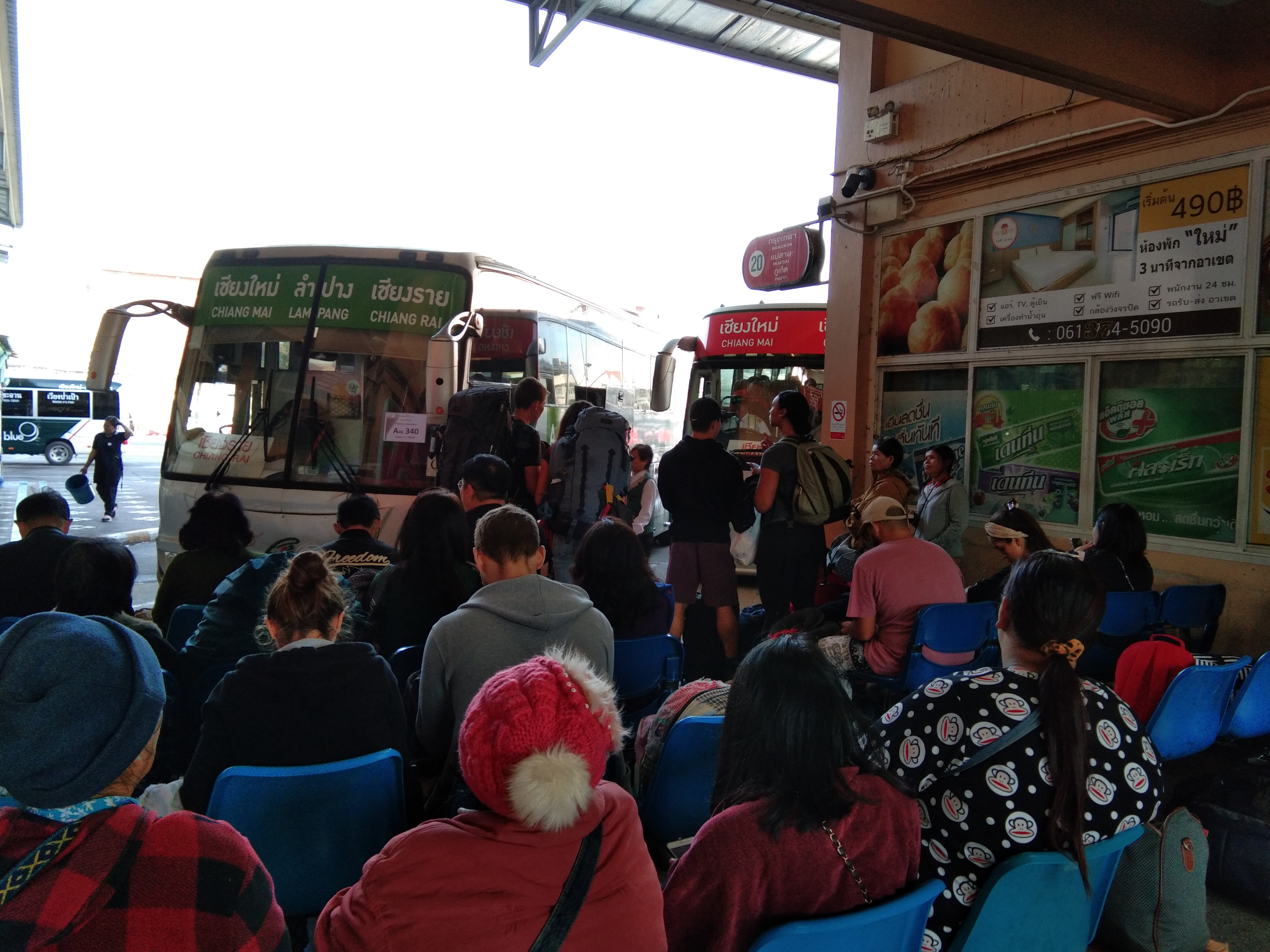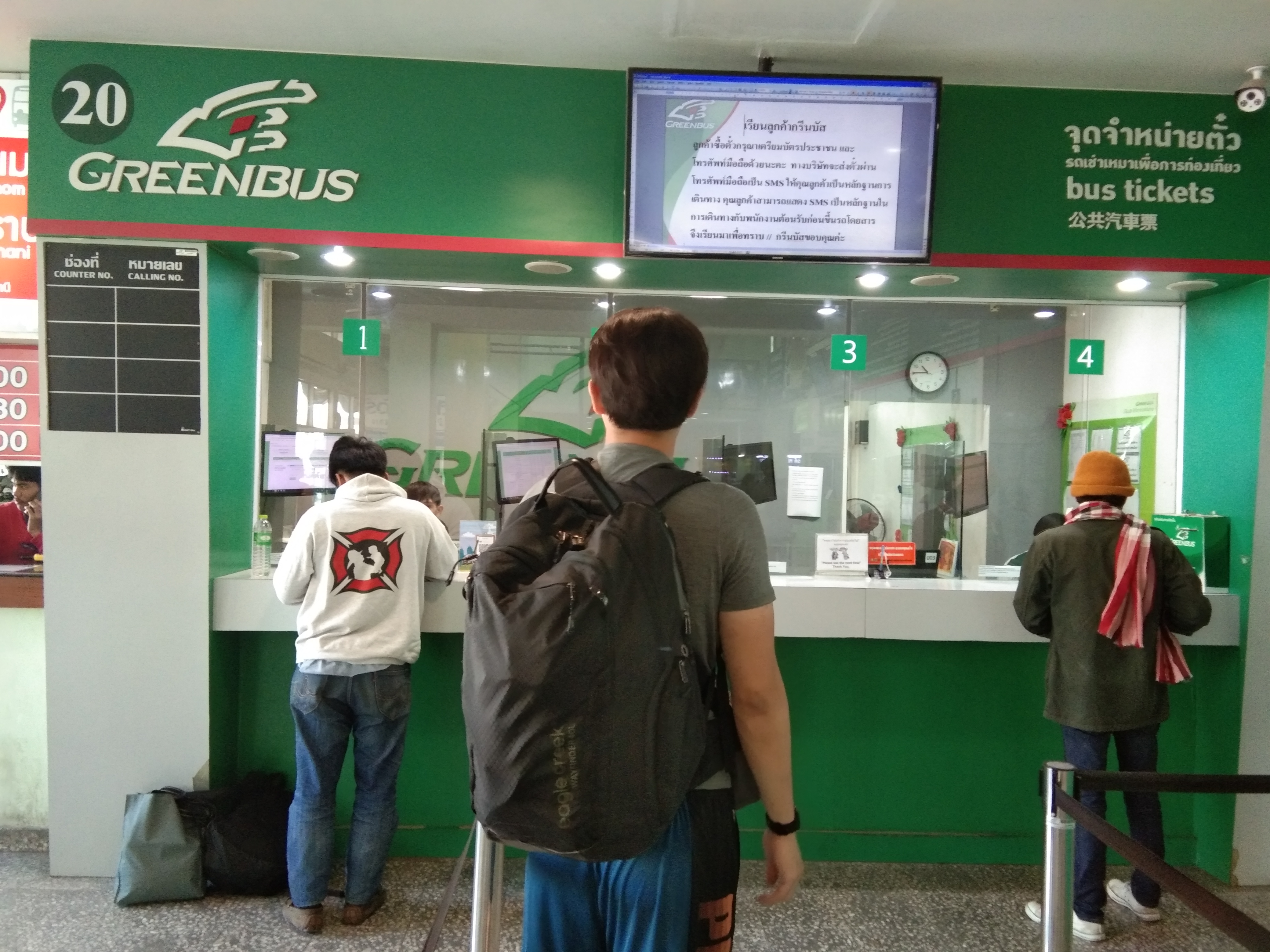 Things to do in Chiang Rai 
#1: Cat Cafe 
Cat 'n' A Cup Cat Cafe is located right in the middle of the town along 596/7 Phaholyothin Road. No entry fee is charge, simply purchase a drink / dessert and you can sit down with your new found furry friends. The cats are free to roam around and if you want to have "attract" the cats to you, simply purchase the cat snacks and feed them with it. I feel that the coffee and dessert had already make it a worth to check this cafe out, the cats are always a bonus. The cats are rather well behave or I would say well trained.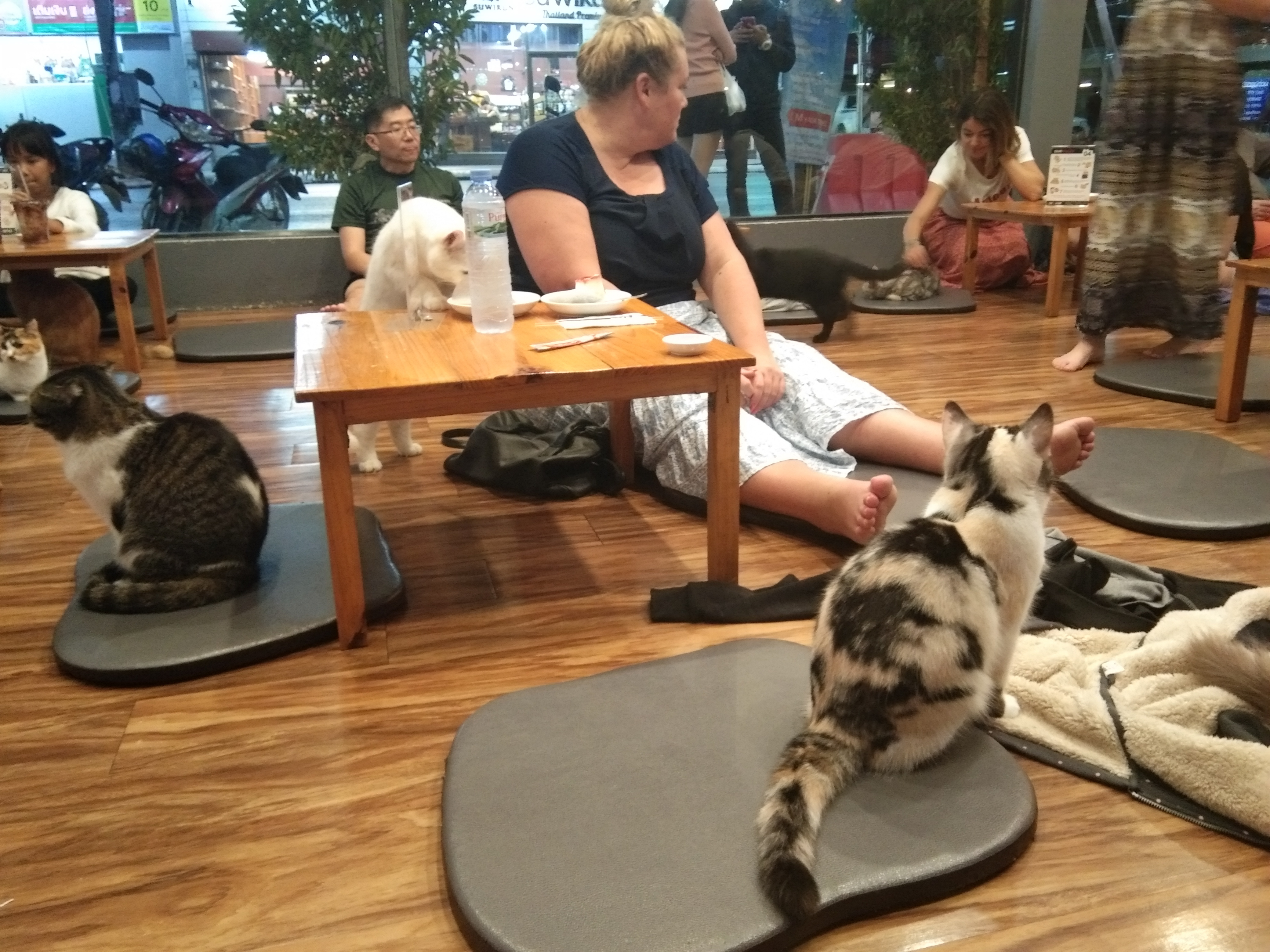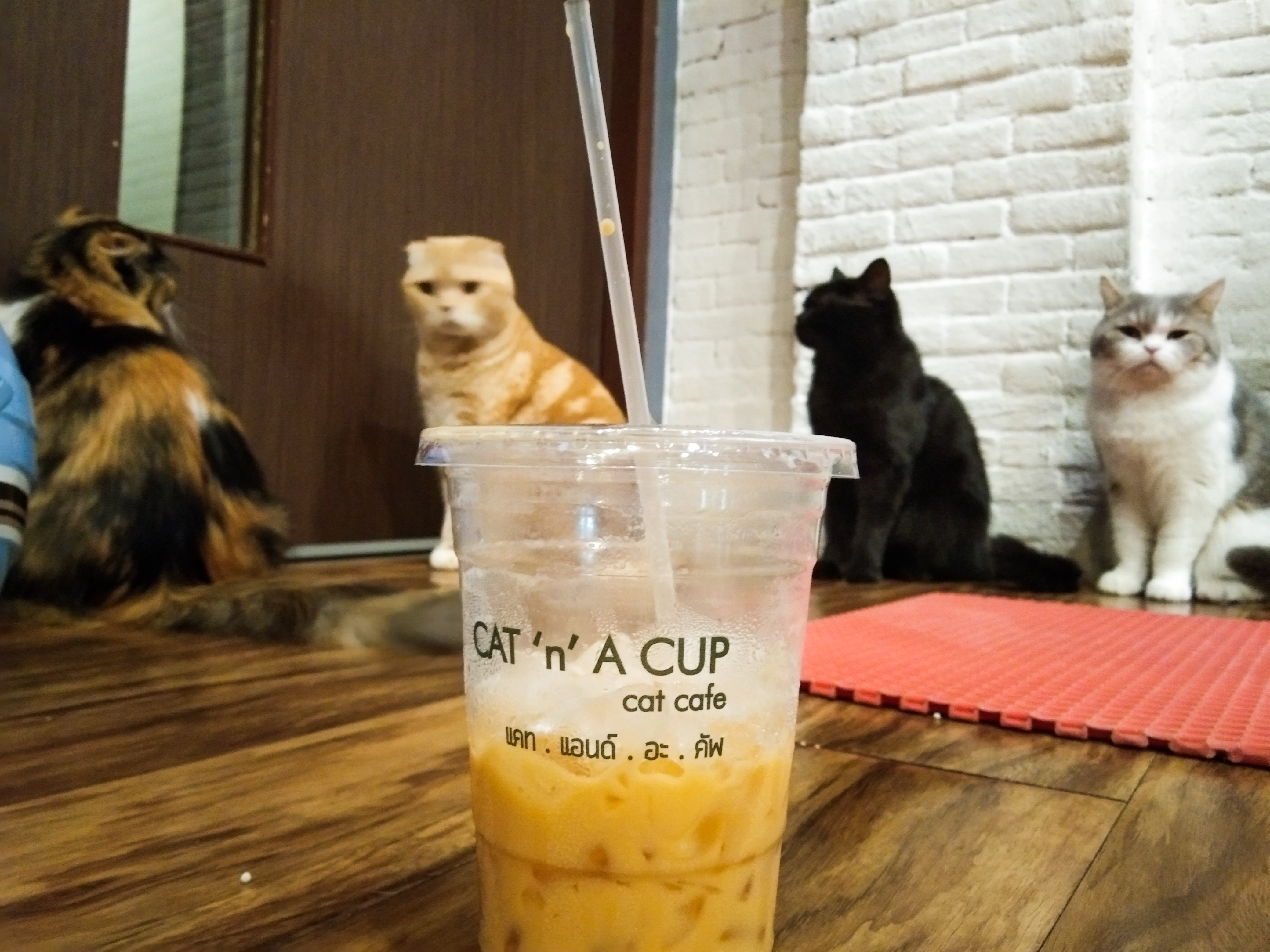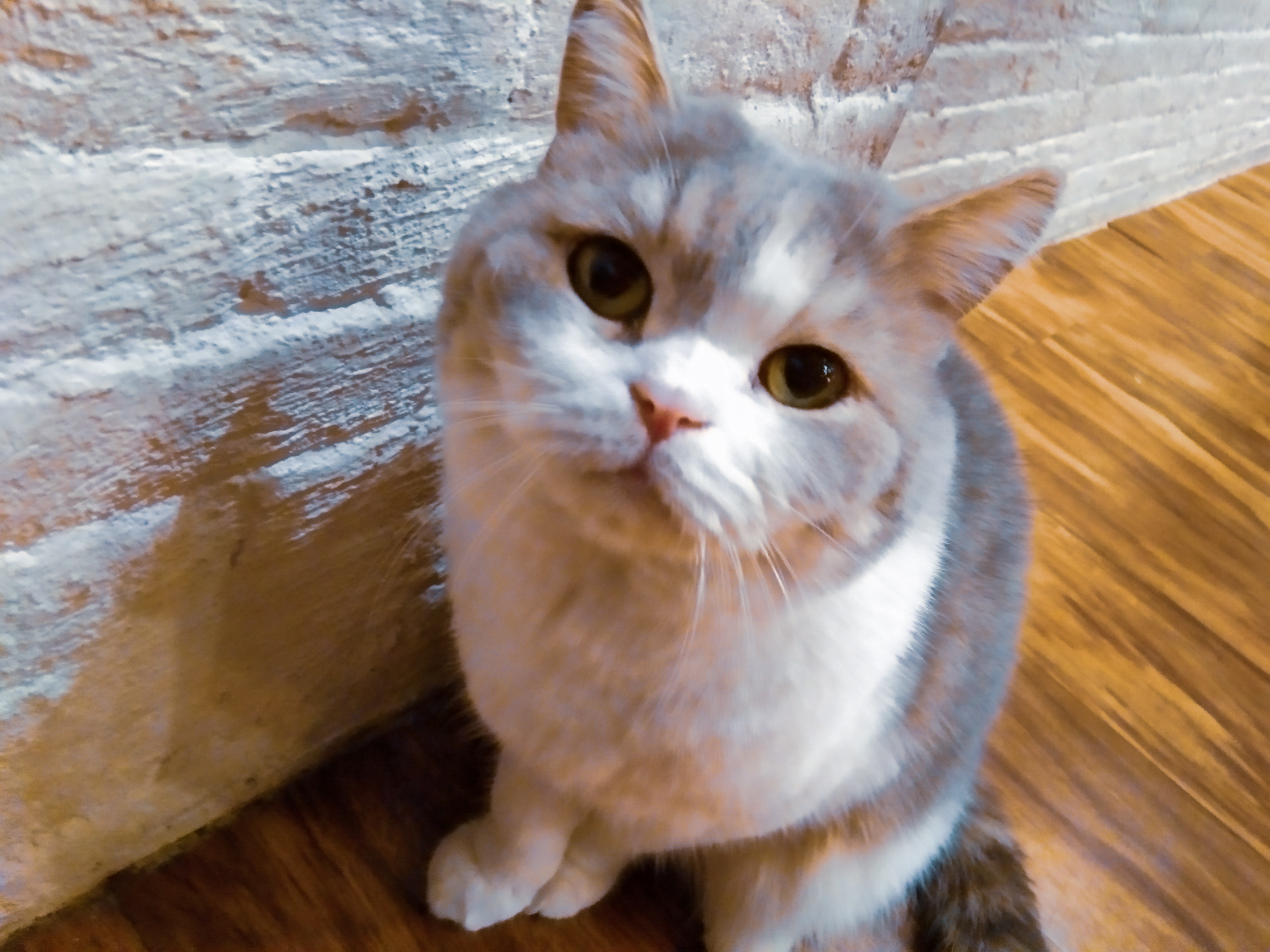 #2: Wat Rong Khun , White Temple
The most famous attraction in Chiang Rai, welcome to the White Temple. Located about 5 kilometers south of Chiang Rai City , this is by far the most visited place in the area. I would suggest if you want to take the perfect picture and take in the sights without jostling with the crowd, the best time to go is early in the morning before 10am. The temple opens at 8am daily.  Absolutely a nicely crafted out temple with much artistic elements put in it.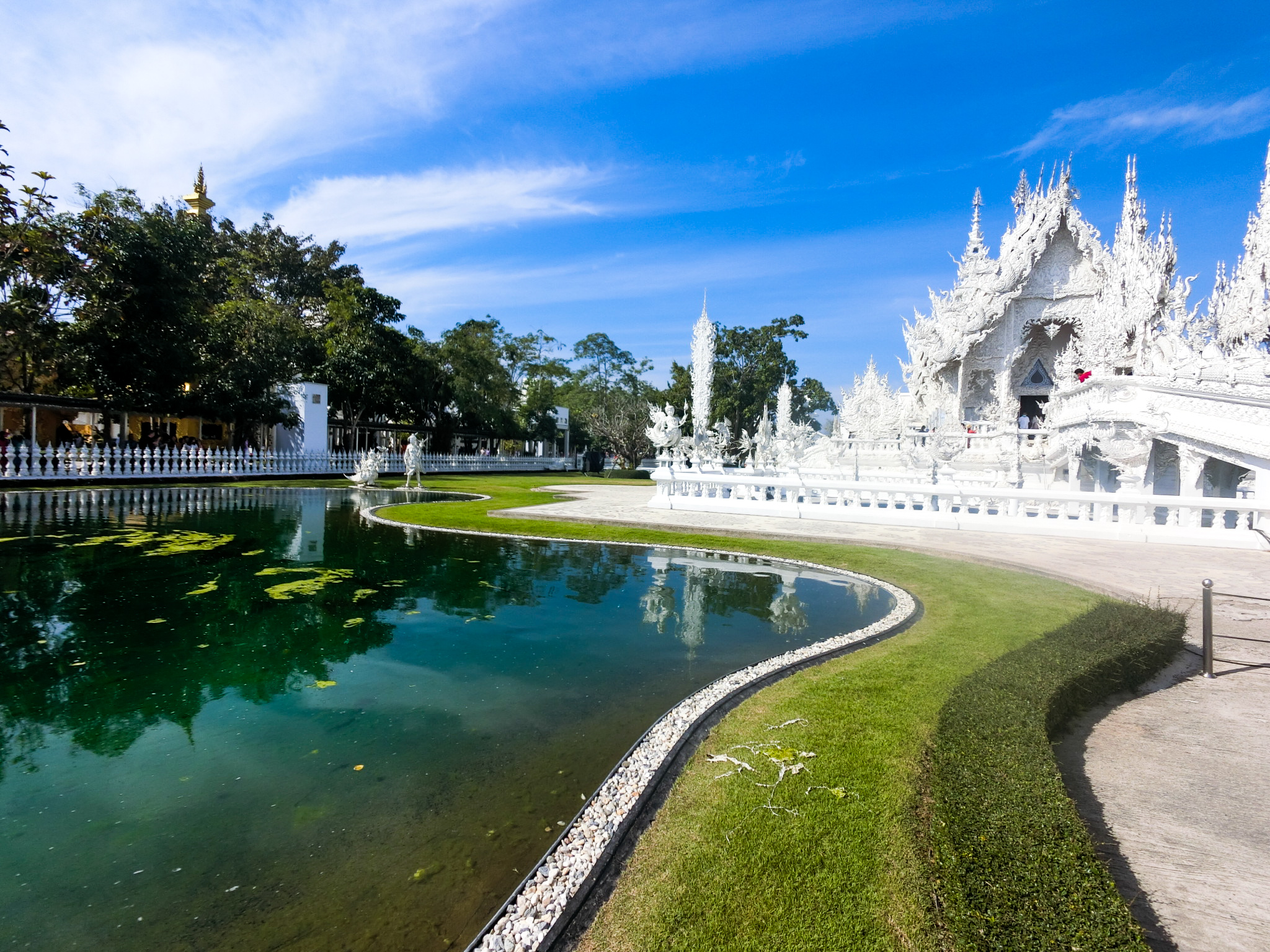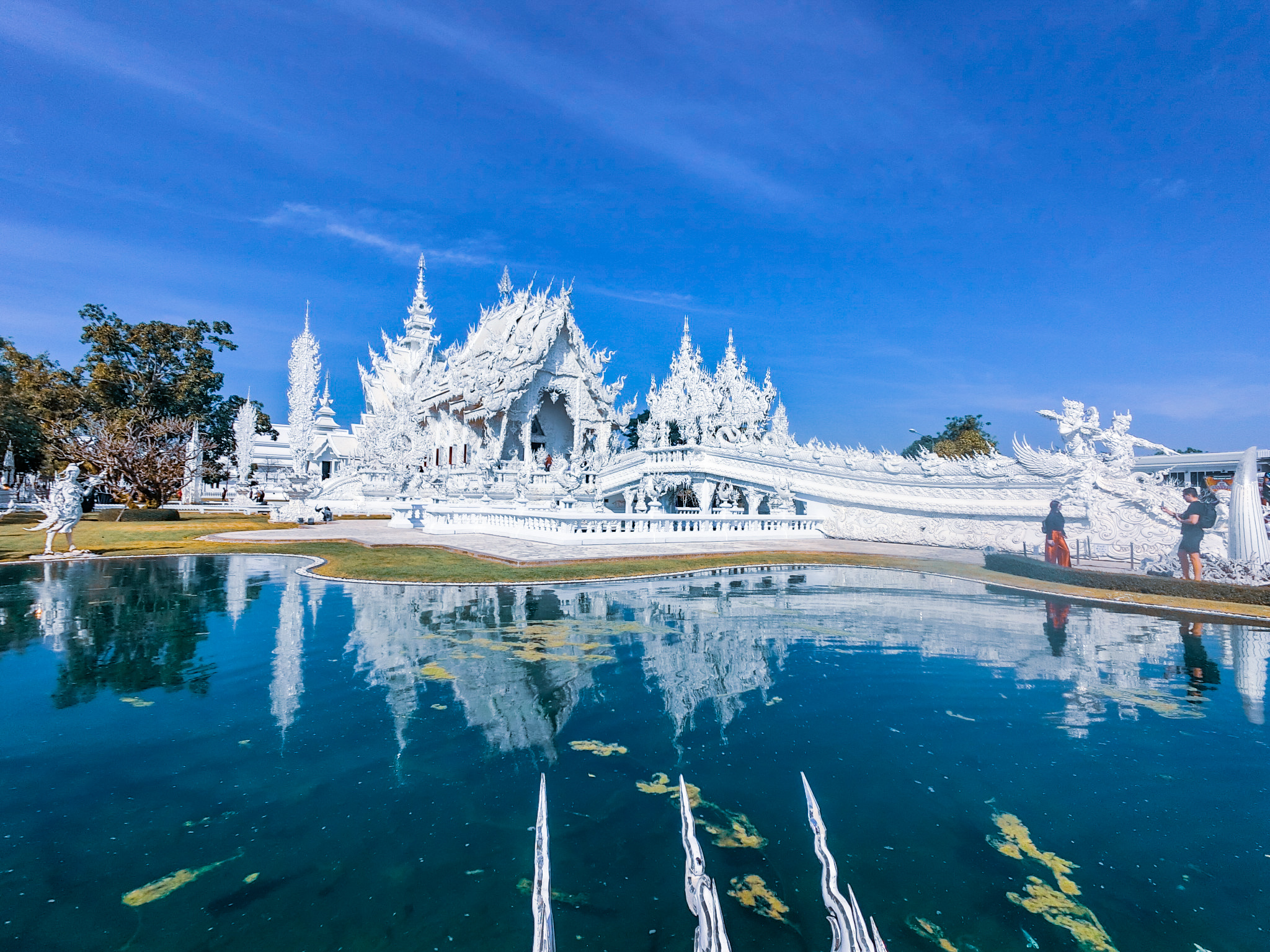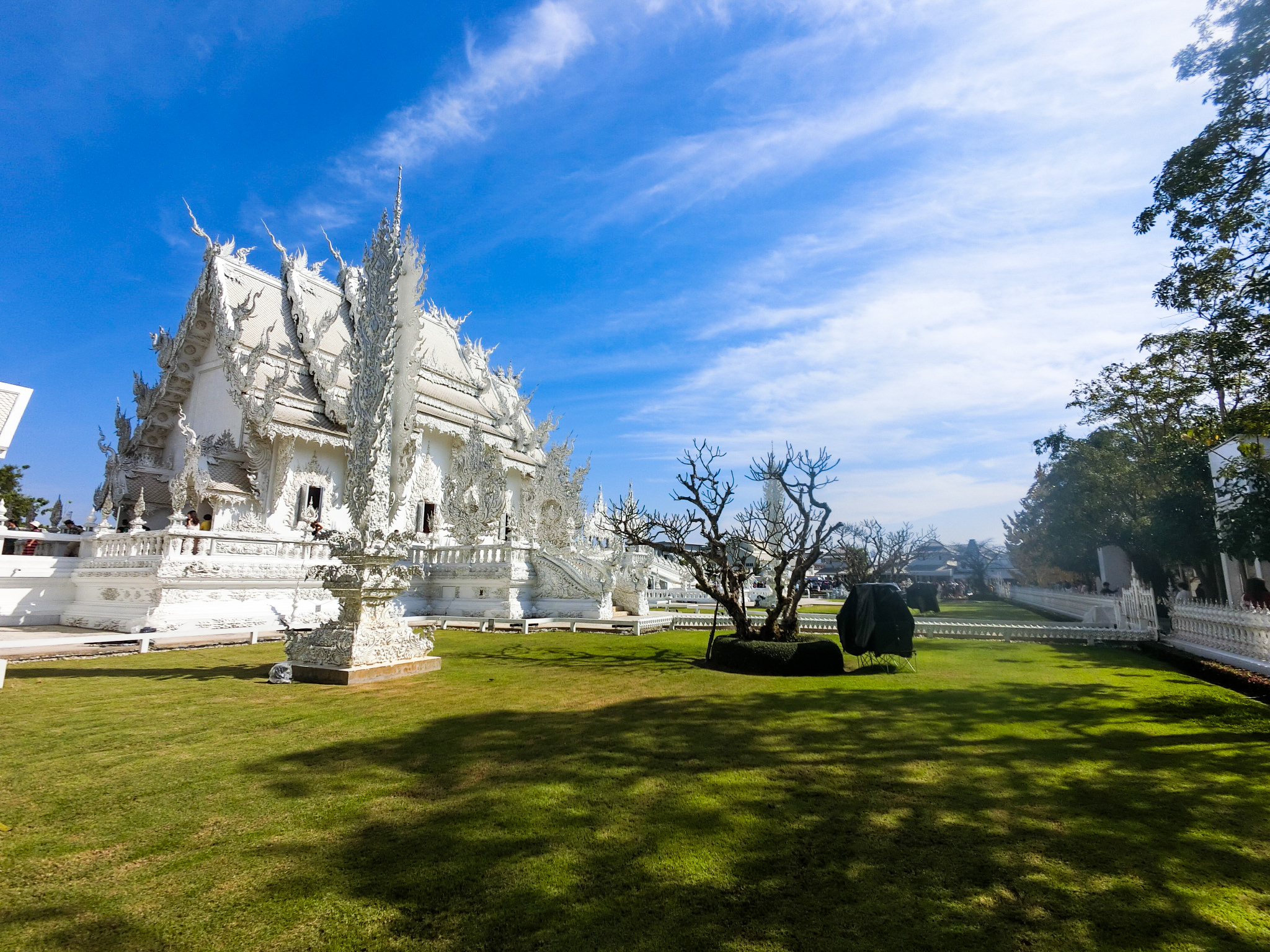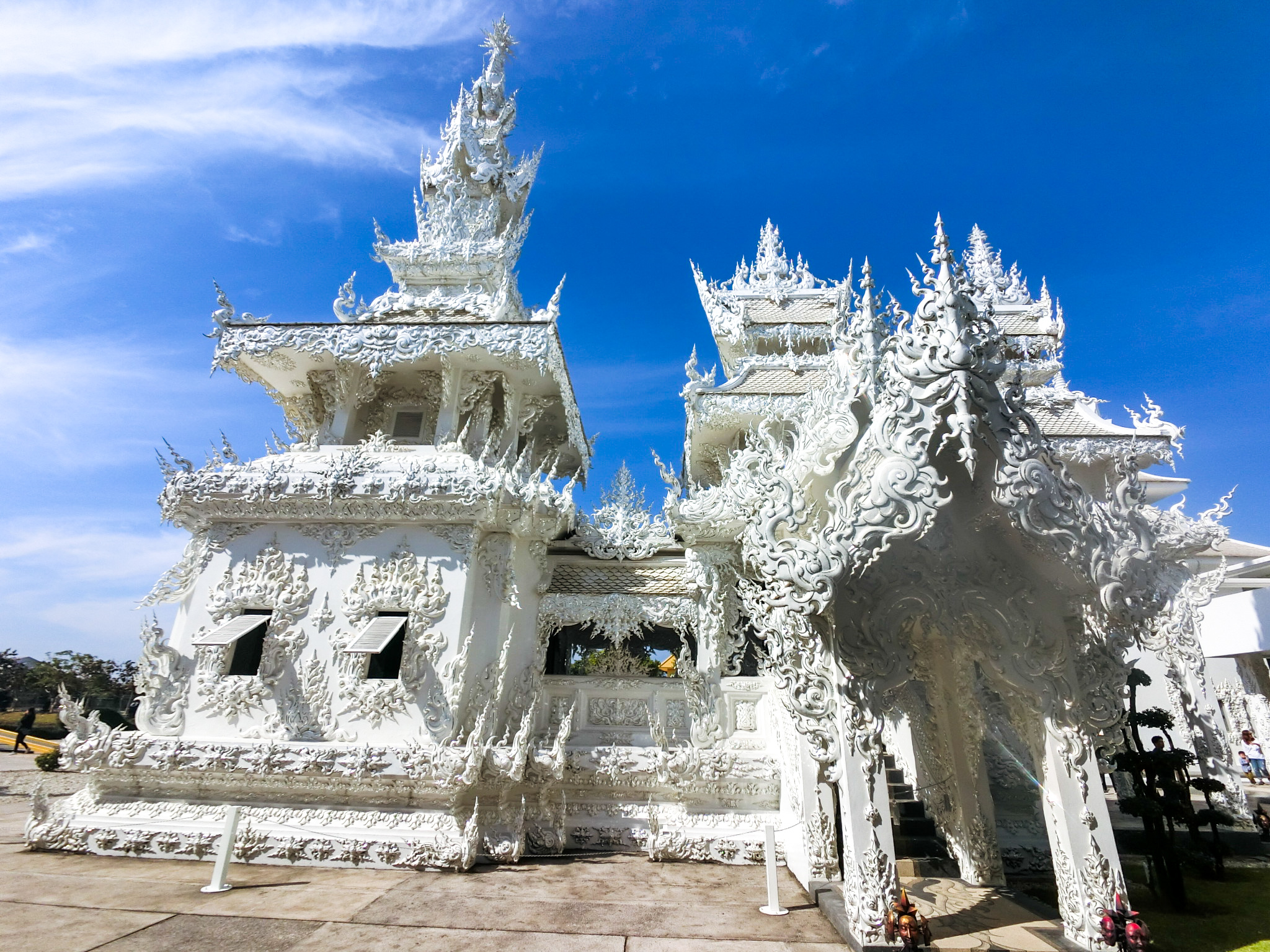 #3: Wat Rong Seua Ten , Blue Temple
Known as the Blue Temple due to the interior being all in blue colour, this unique temple is another place to visit. I went after sunset as I heard the lights being shine onto the temple reflects another personality of the temple, giving it a different dimension to it. Indeed, the temple looks a little scary after sunset. Location: Mae Kok Road, Chiang Rai. Timings: 8 am to 8 pm , Price: Free.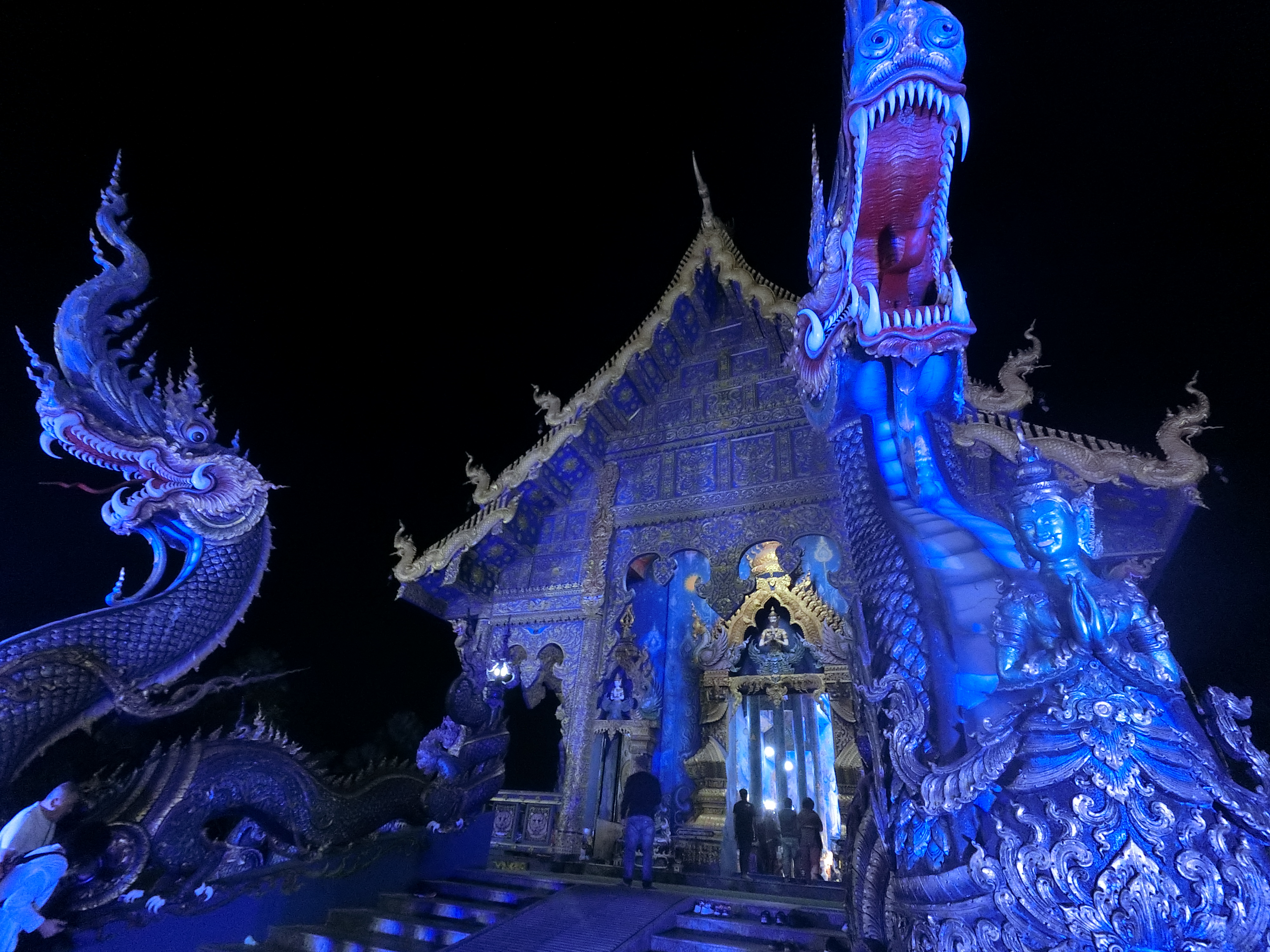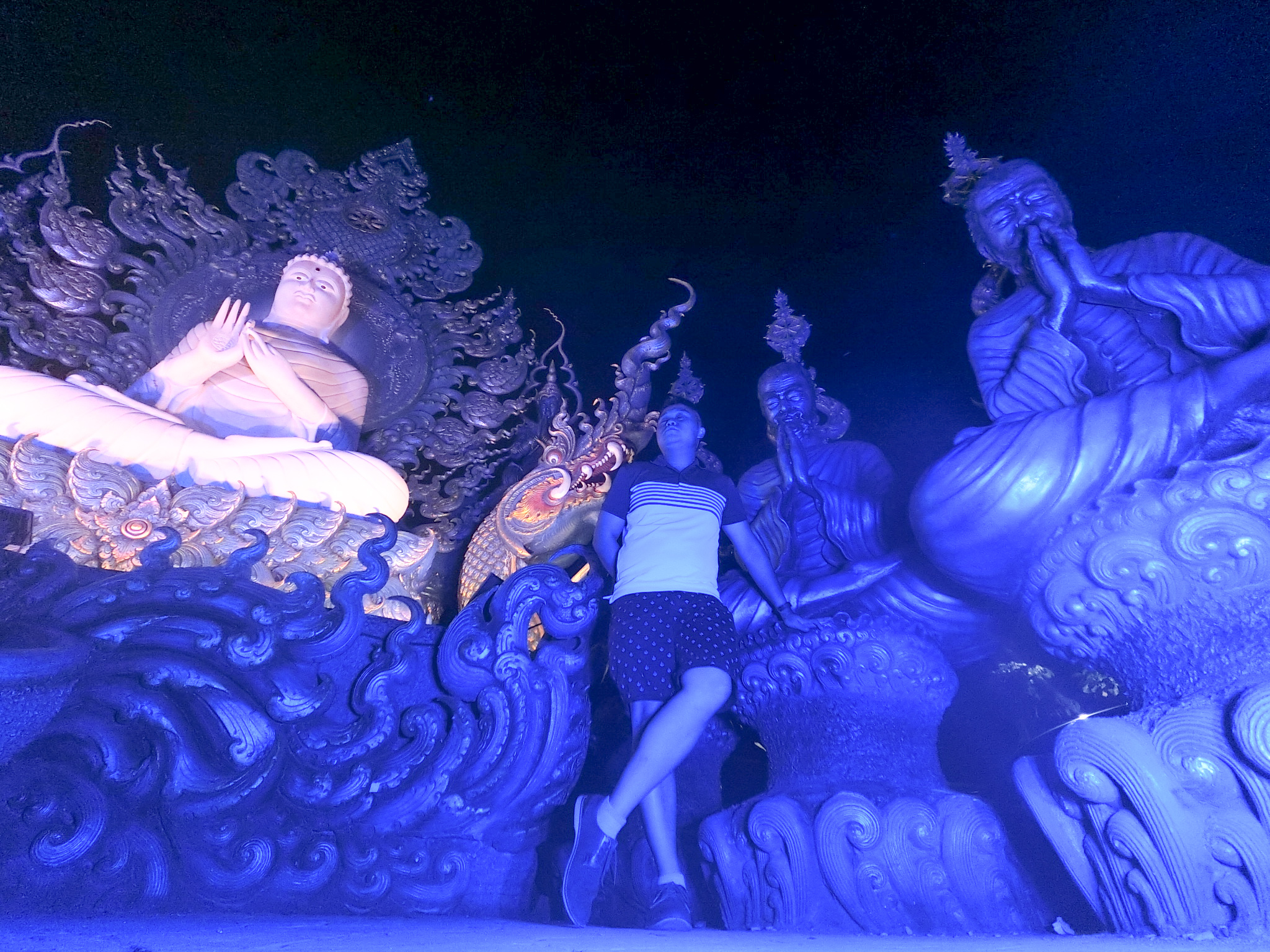 #4: Wat Huai Pla Kung
Home to largest Guan Yin Bodhisattva in Thailand, the temple is one of the most unique tourist places in Chiang Rai and a great place to enjoy a spiritual retreat. Location: 553 Moo 3, Rimkok, Chiang Rai. I was there during sunset and I think that is the best time to go as weather turns cooler with lesser crowd.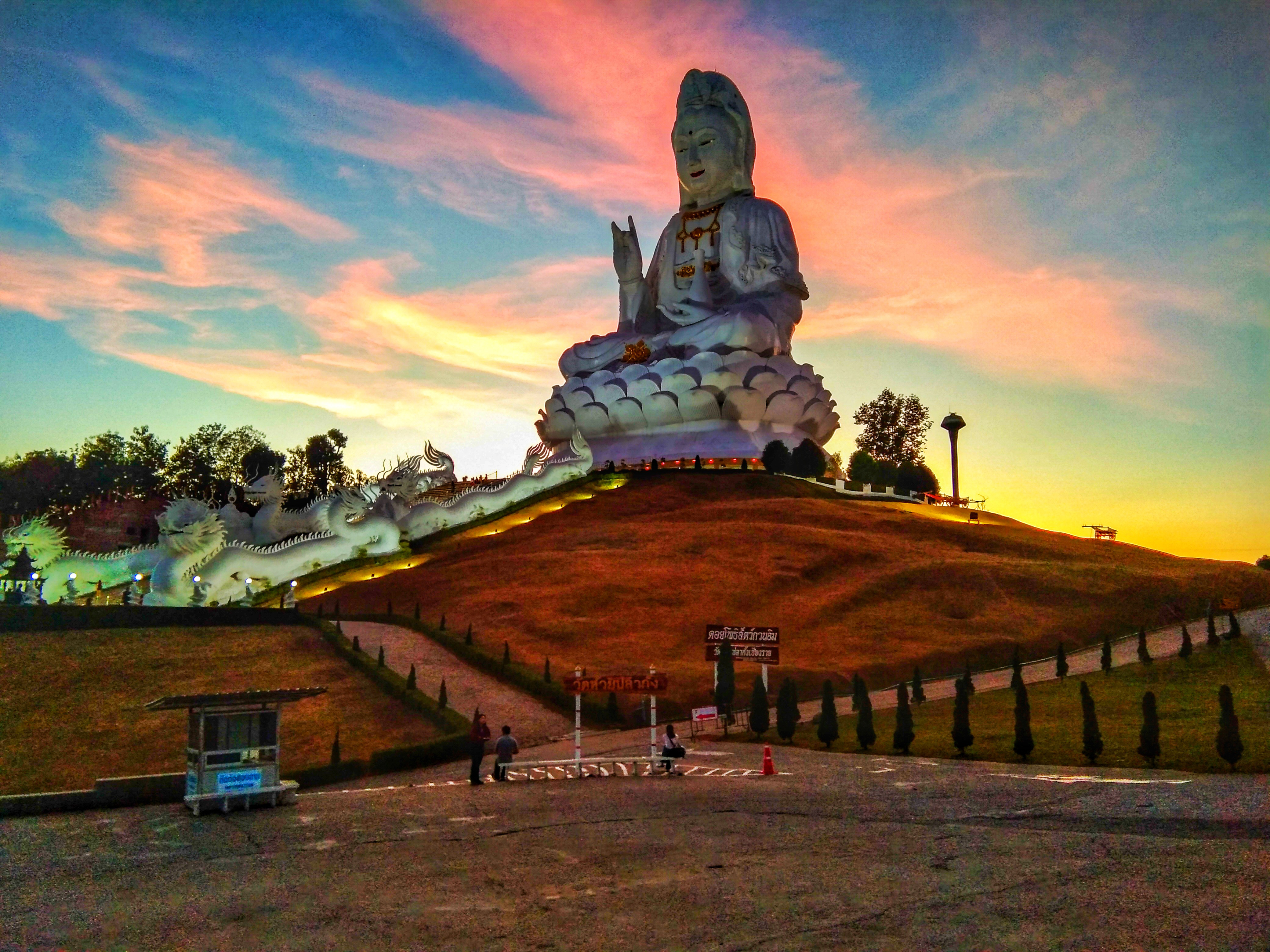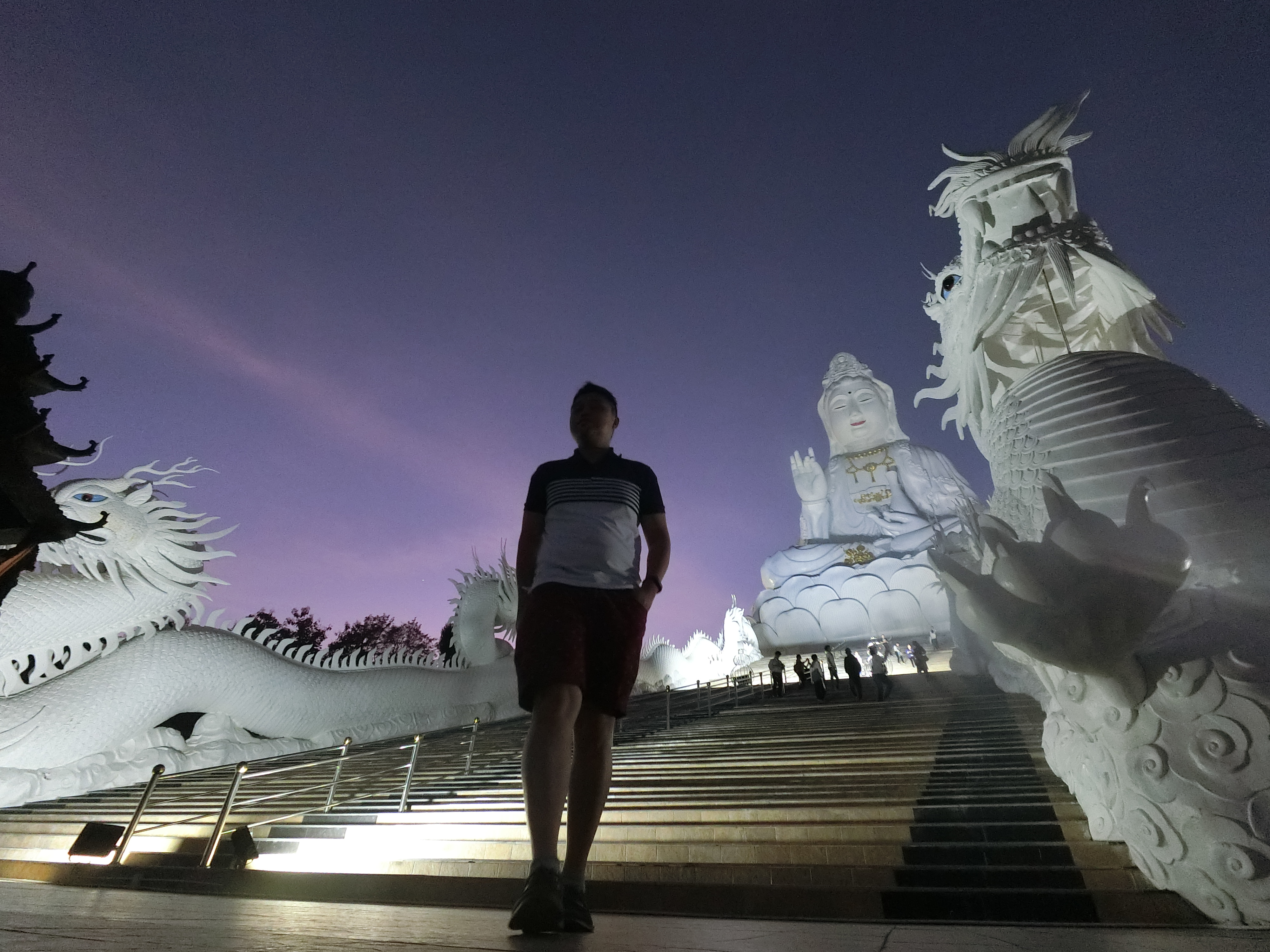 #5: Chiang Rai Night Market
Grilled dishes in Northern Thailand style and beers are the main courses in this market. Authentic Thai massages, folk music performances and other cultural displays are on display here. Open in the evenings from 6.30pm and goes on till 11pm. Located quite close to the bus station, right on Prasopsuk Phaholyothin Road.
#6: Golden Clock Tower
Probably the most majestic roundabout one will get to see in Thailand. The light and sound show makes it even more credible in the evening, making it stand out against the night sky.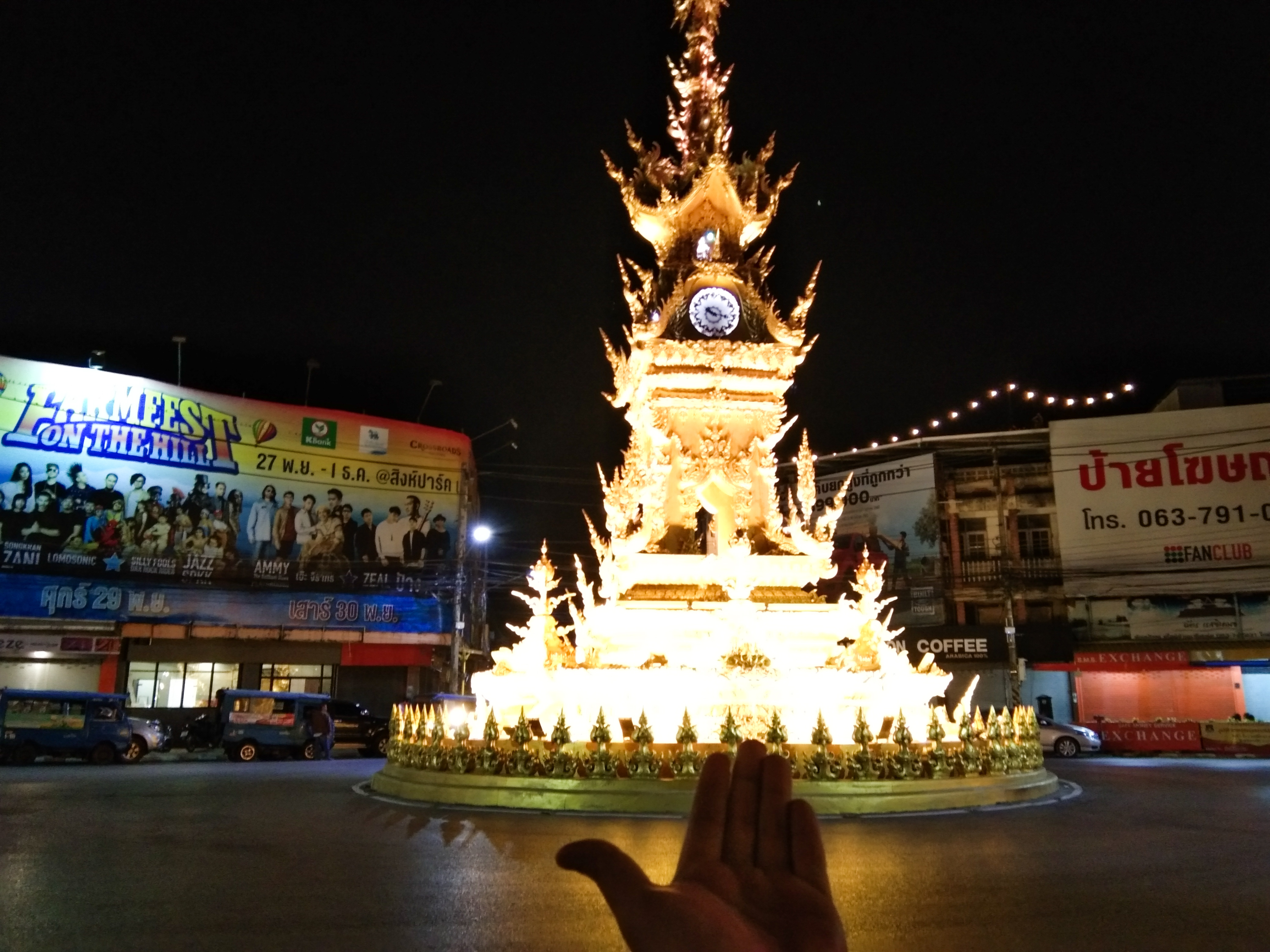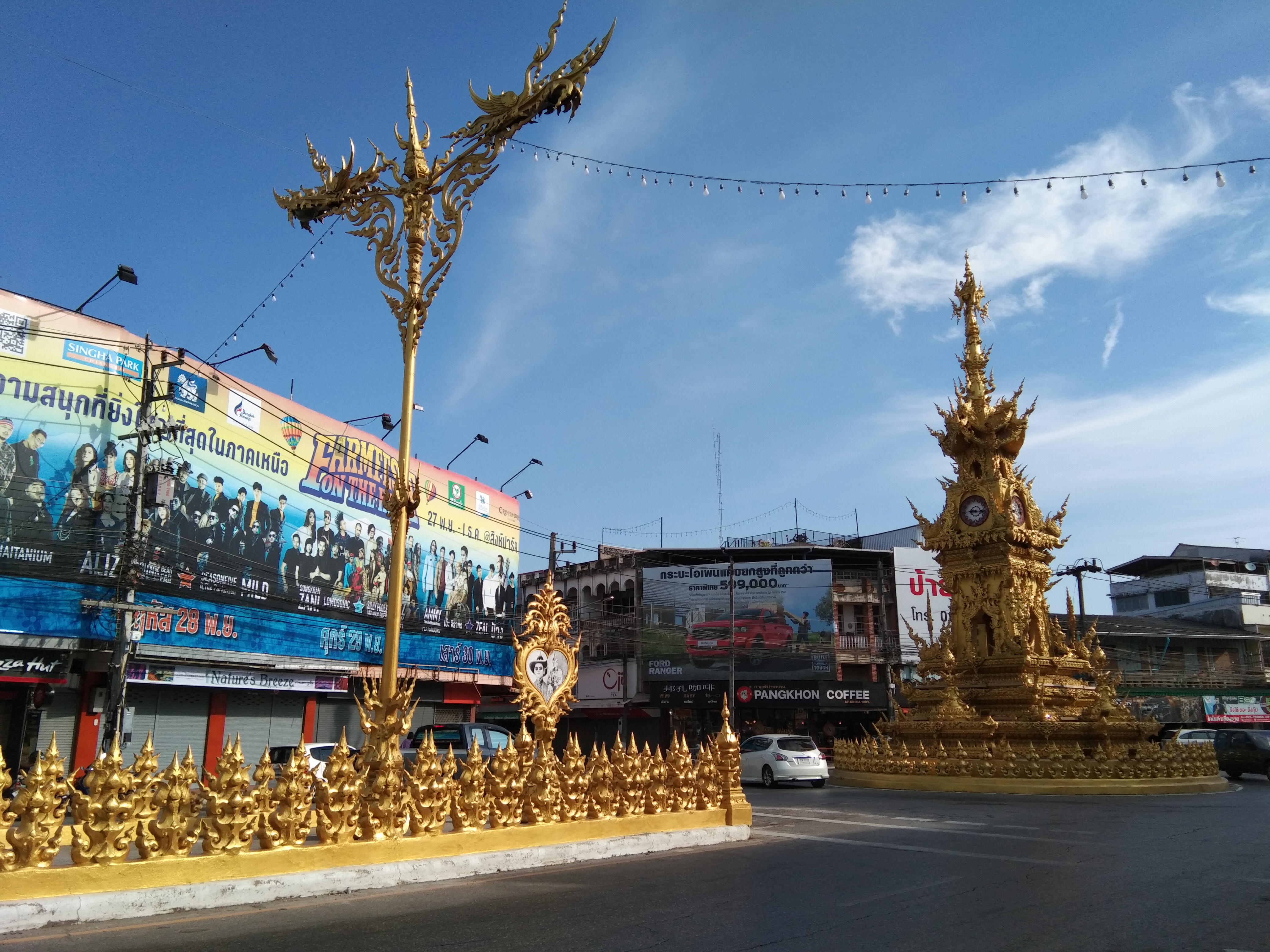 The post Explore Northern Thailand Chiang Mai appeared first on TheGuyTravel.