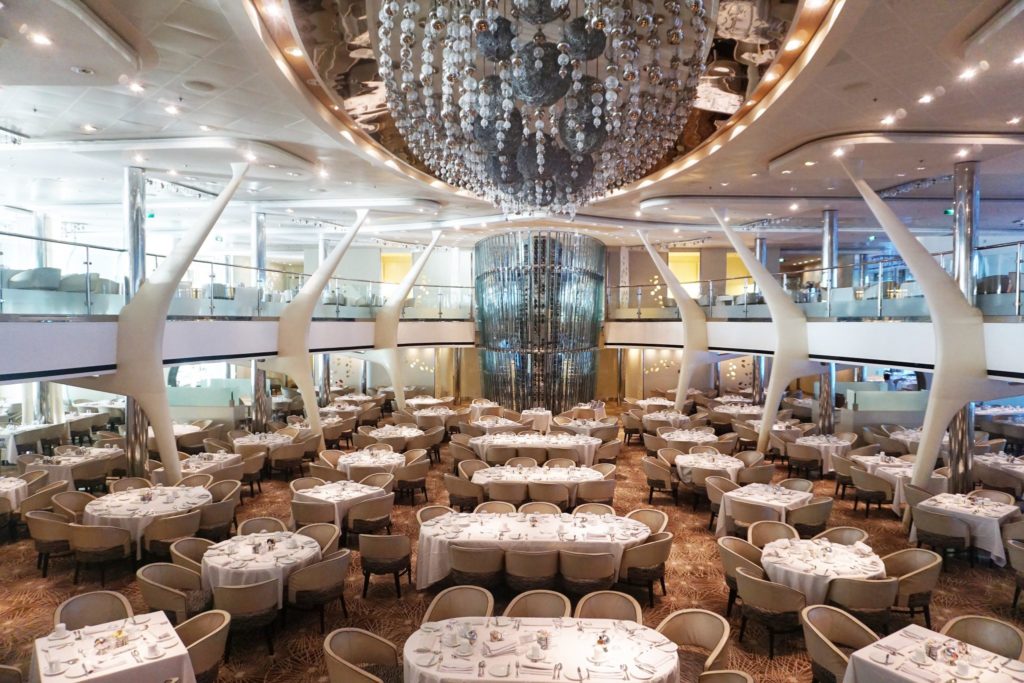 Half the fun of cruising is deciding on the right cruise line. As a couple, we have sailed on over 30 cruises together. To help you and your significant other pick the perfect vessel, we have put together this complete guide on the best cruise lines for couples.
From those who like to plan every detail, to those who like to go with the flow, and even those who don't think they will like cruising, there is a cruise line waiting for you. See which brands top our list.
Best Cruise Lines for Couples
Celebrity Cruises
Whether you are looking for an Alaskan adventure or a romantic European sailing, look no further than Celebrity Cruises. The fleet is known for its modern luxury which features all the right touches to satisfy the most sophisticated travelers.
When it comes to dining, Celebrity Cruises offers one of the best main dining room experiences. Your ship's main dining room hosts nightly multi-course meals to please even the pickiest palette. Couple the food choices with impeccable service and it is easy to see why Celebrity Cruises is among the best cruise lines for couples.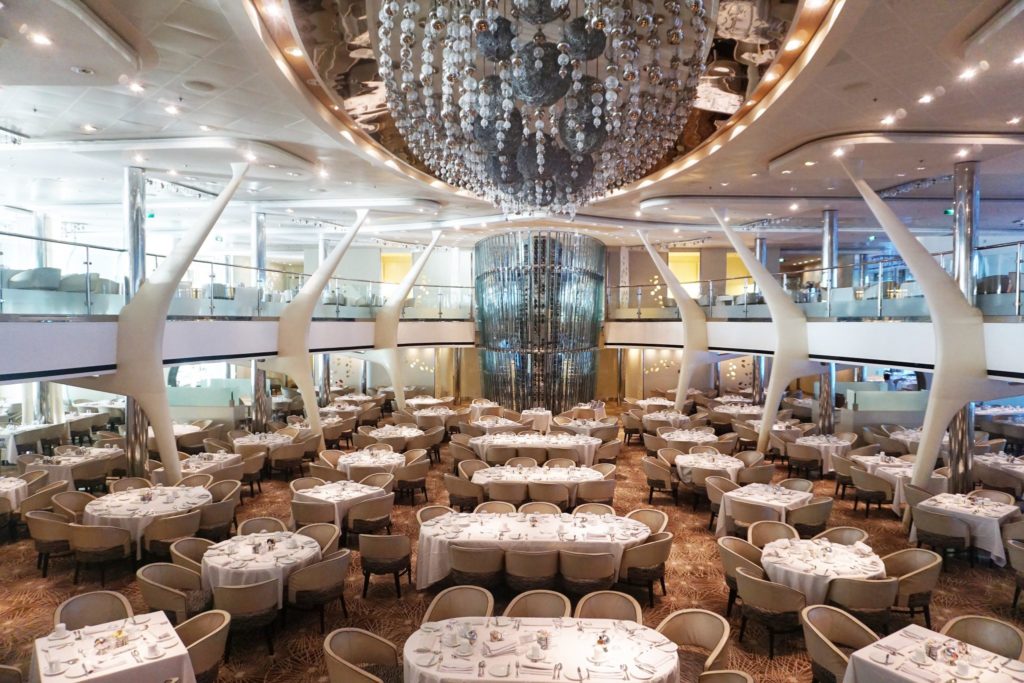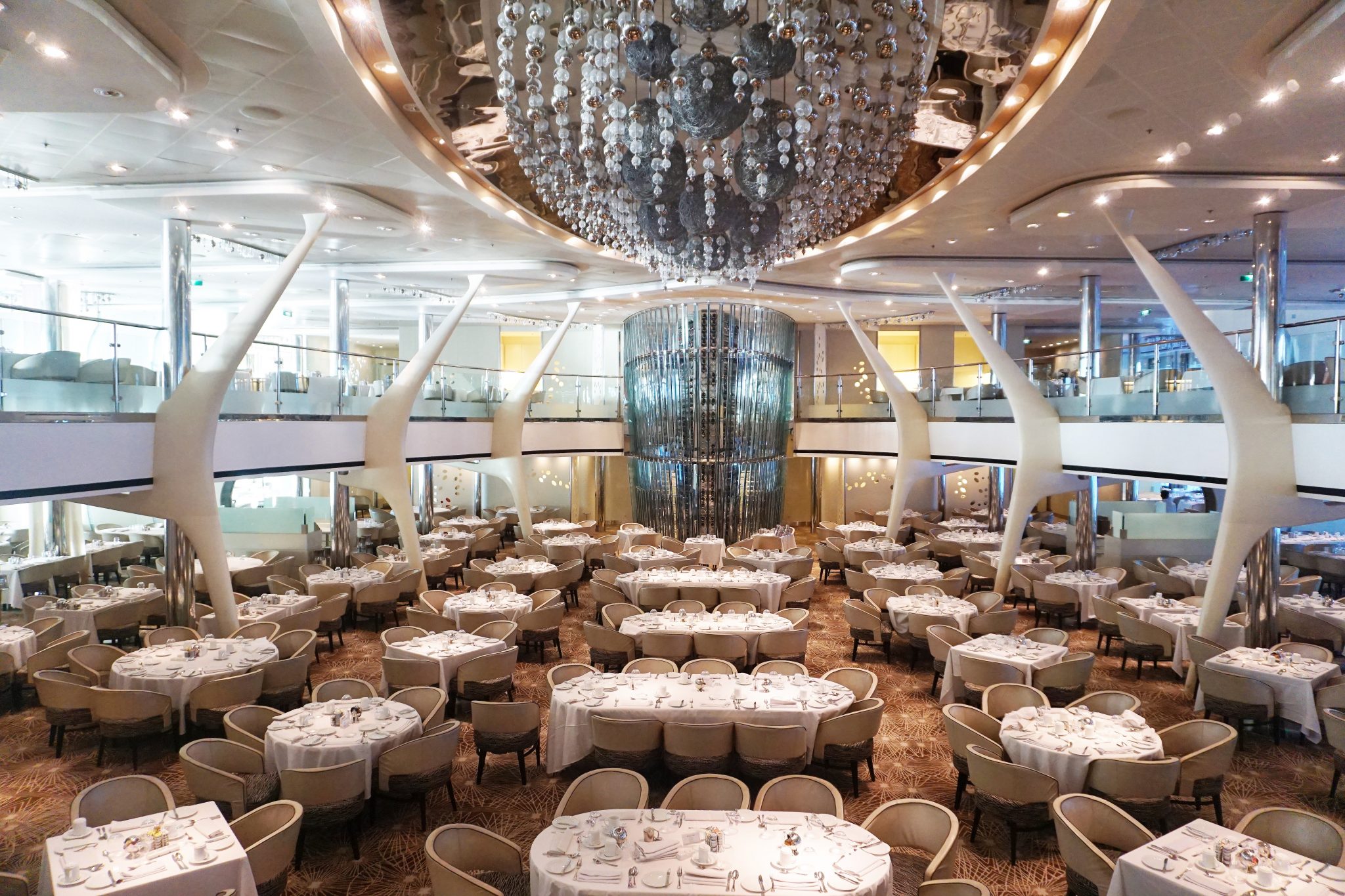 Also, for a romantic evening out, you can indulge at one of the line's specialty restaurants. Savor the Italian favorites at Tuscan Grille or the freshly made sushi at Sushi on Five. Or, you can delight in French delicacies at the intimate and upscale Murano. For a more unique experience, you can even enjoy dinner and show with Le Petit Chef.
Further, guests staying in certain suite categories will have access to the Lumiere dining room. Or, those in Aqua Class rooms can dine at Blu. Each of these venues offer an exclusive and personalized dining experience.
After dinner, you can check out a show in the main theater or head to the Atrium. Here, the cruise line's signature Martini Bar is the center of the action in the evenings. You will love the extensive list of handcrafted libations, the amicable bartenders, and the mixology magic.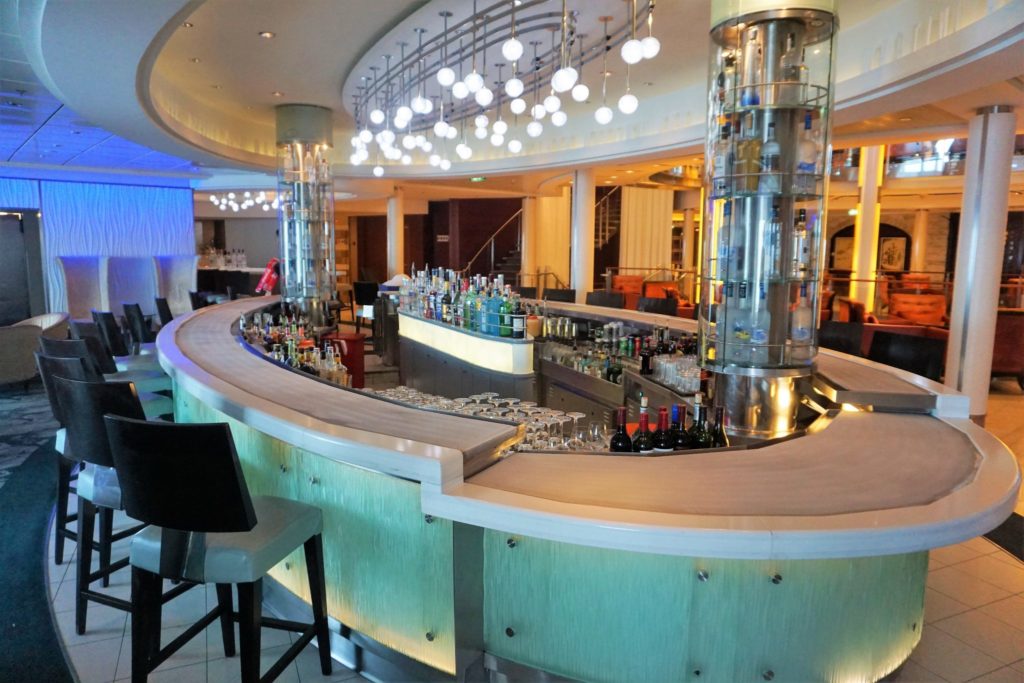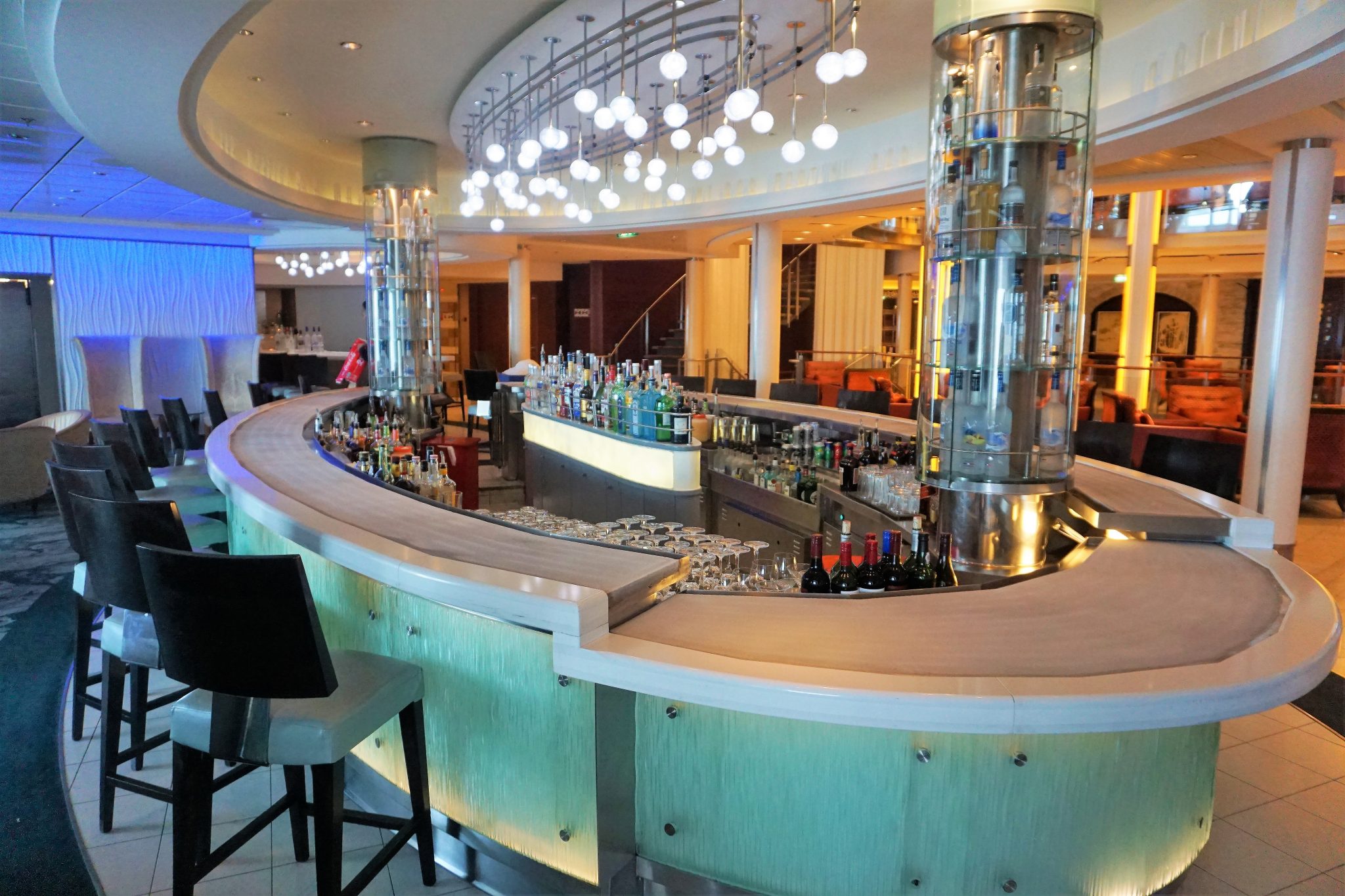 If you'd prefer a quieter spot to enjoy some evening cocktails, head to the Sunset Bar. With a mix of signature drinks, wake views, and memorable skylines, this is one of our favorite outdoor bars.
Celebrity Cruises Additional Value
Just recently, Celebrity Cruises updated its pricing structure with a new "always included" model to offer even more value and compete with more luxury brands.
Now, the cruise line's base fare includes unlimited WiFi, gratuities, and the Celebrity Classic Beverage Package.
Related Post: What's Included in Celebrity Cruises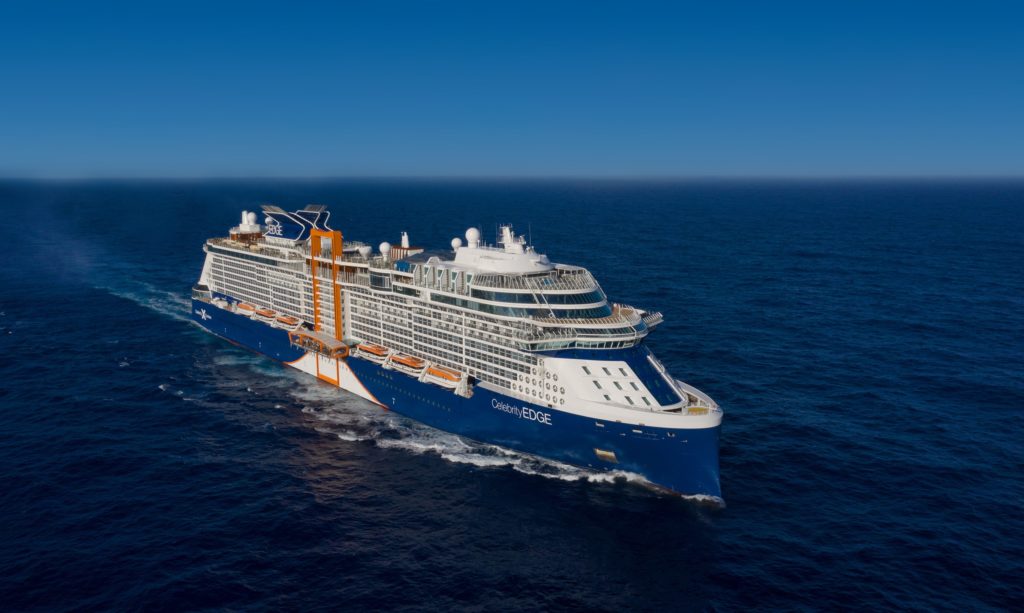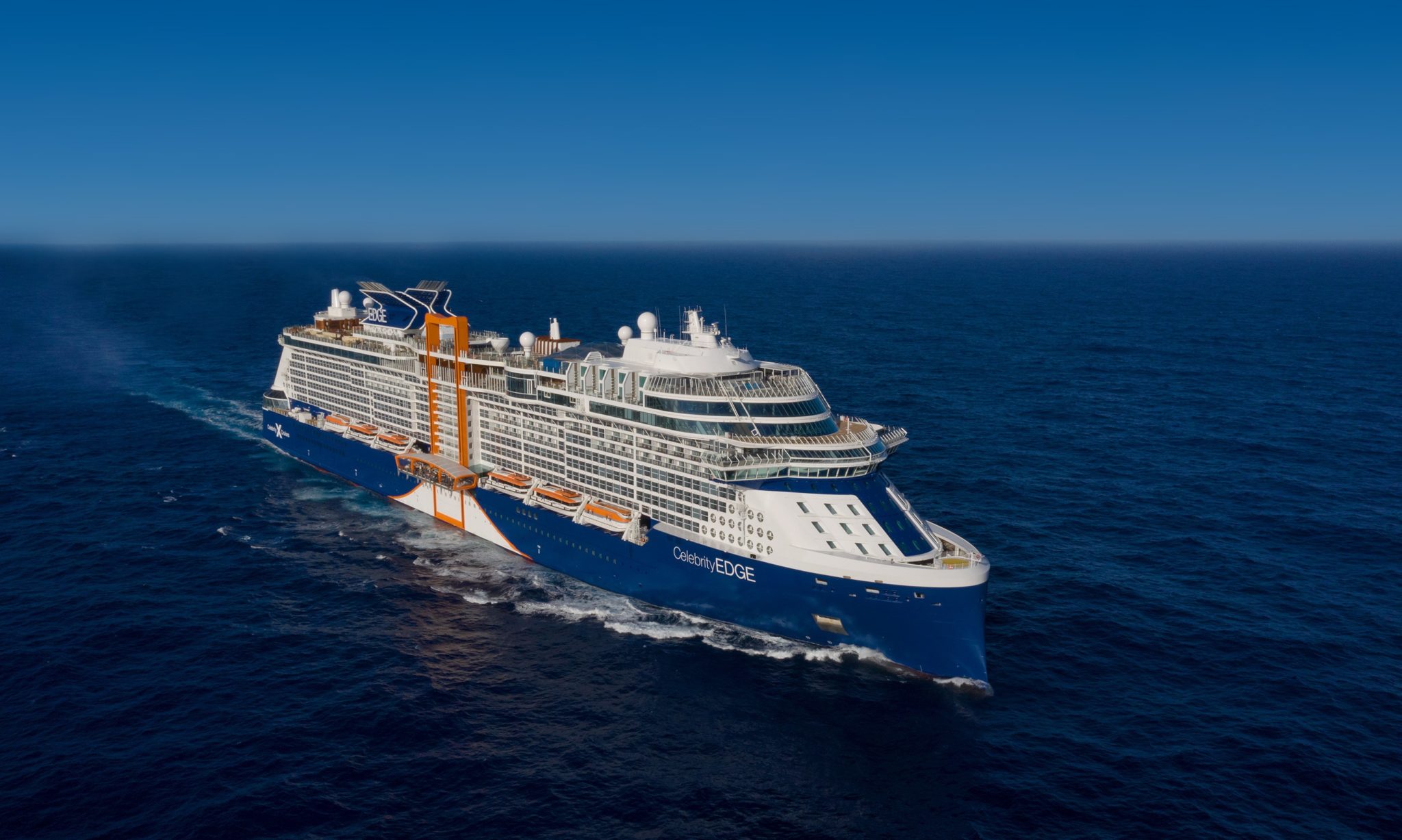 The fleet's newest ships, Celebrity Edge and Celebrity Apex, offer some of the most unique entertainment and dining experiences at sea. Among these offerings is Eden, a dynamic venue with interactive entertainment and experiential dining. Likewise, the Rooftop Garden is an outdoor tranquil space to enjoy day or night. The typical pool deck is even more glamourous offering plenty of photo opportunities.
The brand is more than just the Edge-class though. The Solstice-class and the revolutionized Millennium-class each offer their own appeals. With 11 ships exuding sophistication and sailing to all corners of the globe, there is certainly a Celebrity cruise that is perfect for your next couple's vacation.
Royal Caribbean International
If you are looking for the right balance of dining, entertainment, and onboard activities, then Royal Caribbean might be your best choice. With regular sailings in the Caribbean, Europe, and Alaska, you can visit a variety of destinations on your couple's cruise.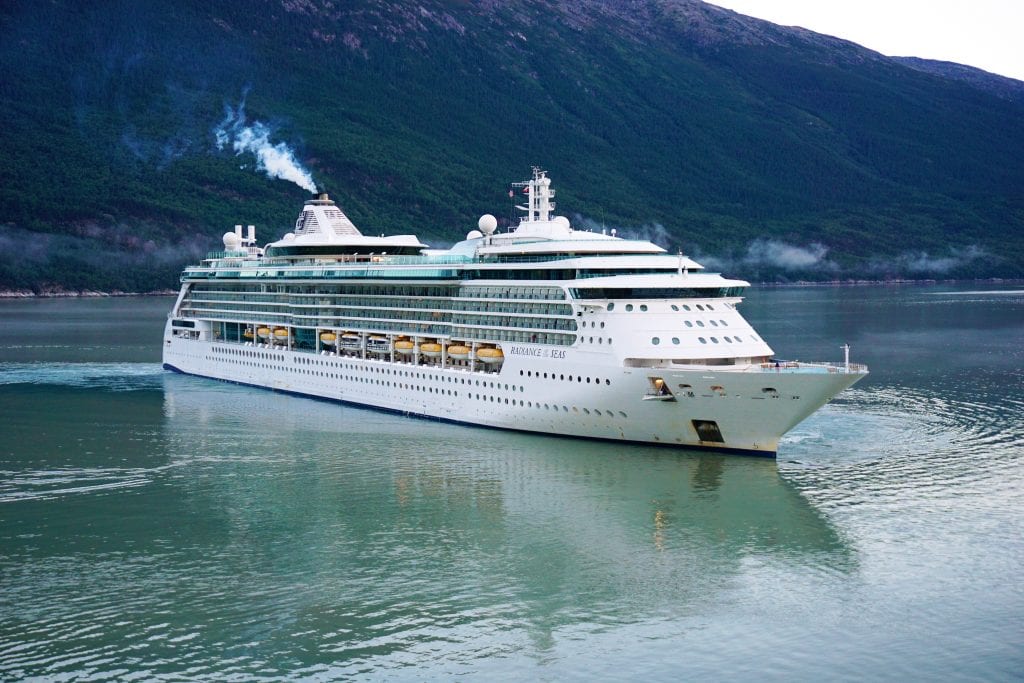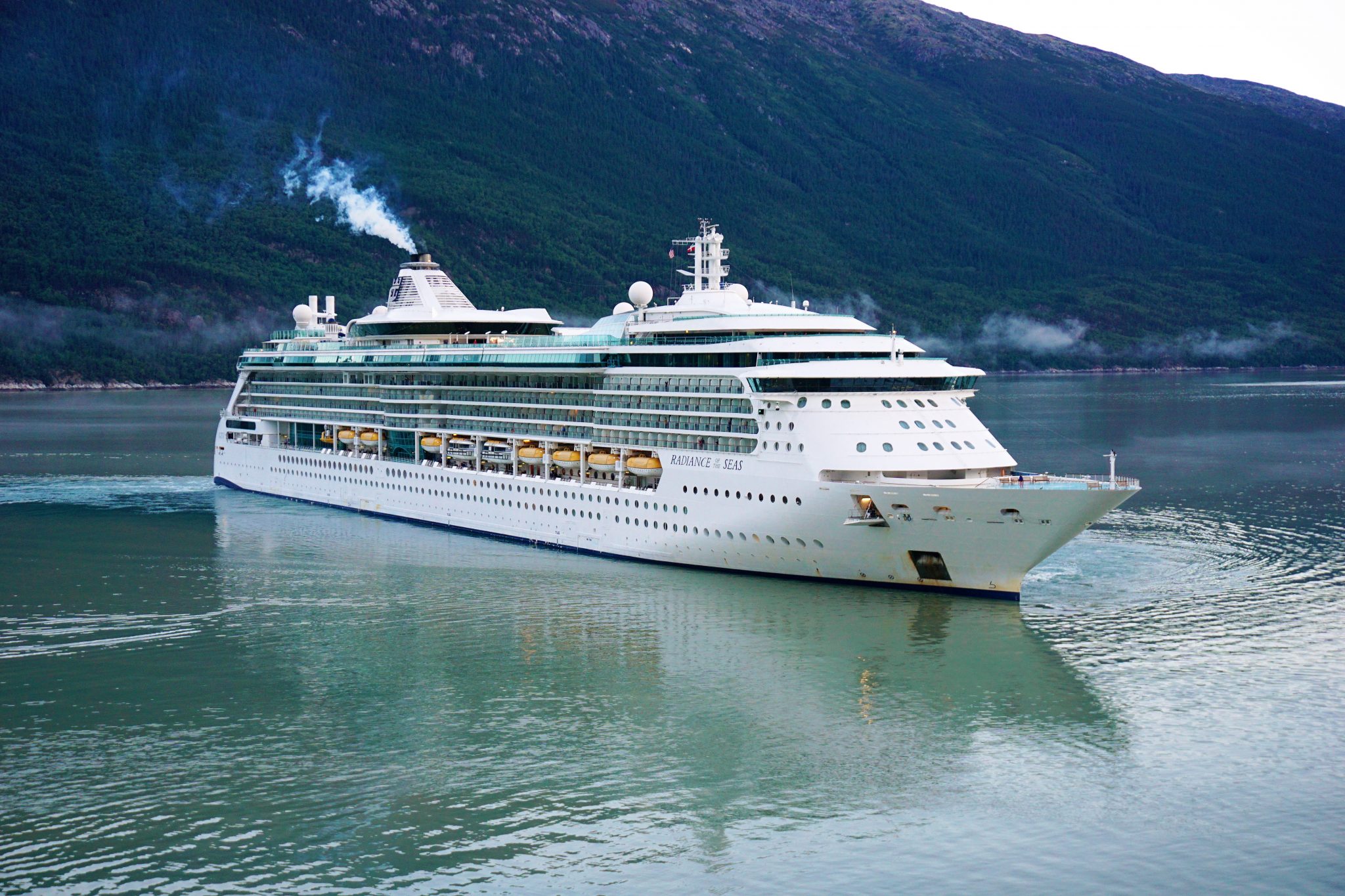 In our opinion, Royal Caribbean excels at delivering world-class shows across its fleet. Newer vessels are home to some of the most unique venues at sea, like the Aqua Theater on the Oasis-class. This outdoor venue hosts diving shows with plenty of aquatic and acrobatic thrills. Meanwhile, the ship's main theater hosts exclusive production shows as well as Broadway hits, like Hairspray and Grease.
Likewise, the Quantum-class ships host one of a kind technology-enhanced productions in Two70 and tribute bands in the high-energy Music Hall. Still, other ships in the fleet delivery high-quality nightly entertainment and activities as well.
Related Post: Symphony of the Seas Cruise Review
Onboard Royal Caribbean ships, you have your choice of traditional or My Time Dining. Not to mention, there are plentiful casual options in addition to the classic buffet. You can choose from sandwich shops, pizza parlors, Mexican favorites, and more throughout the fleet.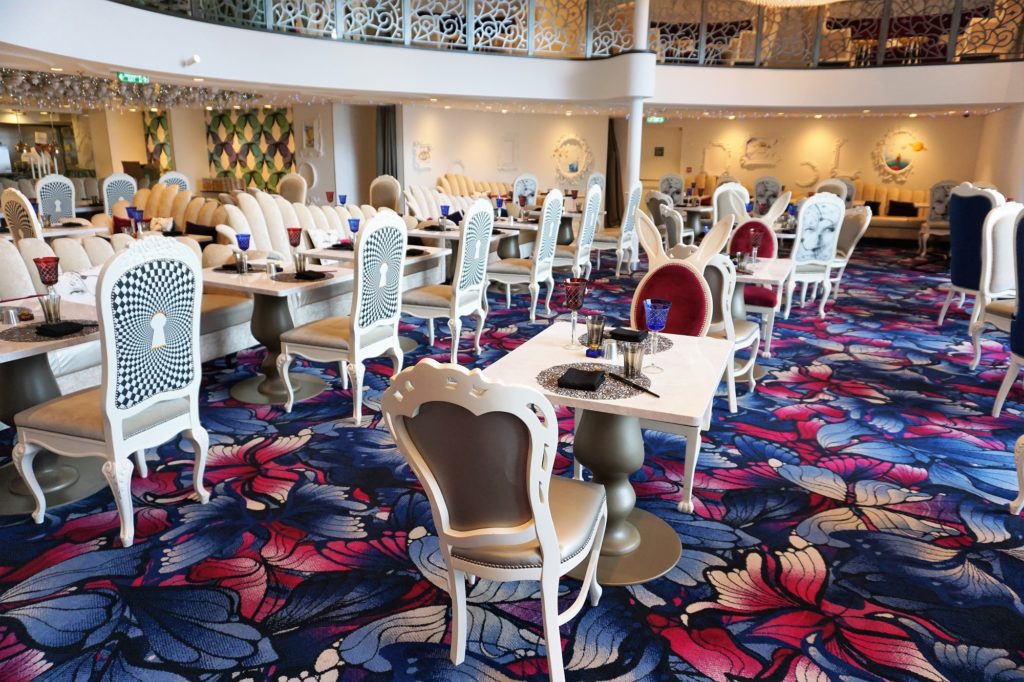 Or, you can opt for a specialty restaurant. Depending on your ship, you can select from Royal Caribbean favorites like an American-style steak house, hibachi, or Italian restaurants. Or, you can combine whimsical elements and an experiential menu in the unique dining experience at Wonderland.
Onboard Amenities Couples Will Love
Like many contemporary cruise lines, Royal Caribbean offers a variety of activities that will appeal to individuals of all ages. Big kids at heart will love the brand's onboard amenities like the waterslides, surf simulator, mini golf, and laser tag. Some ships even have bumper cars, an ice skating rink, a sky diving simulator, or a zipline to get your heart pumping. It's like having a date night each day of the cruise!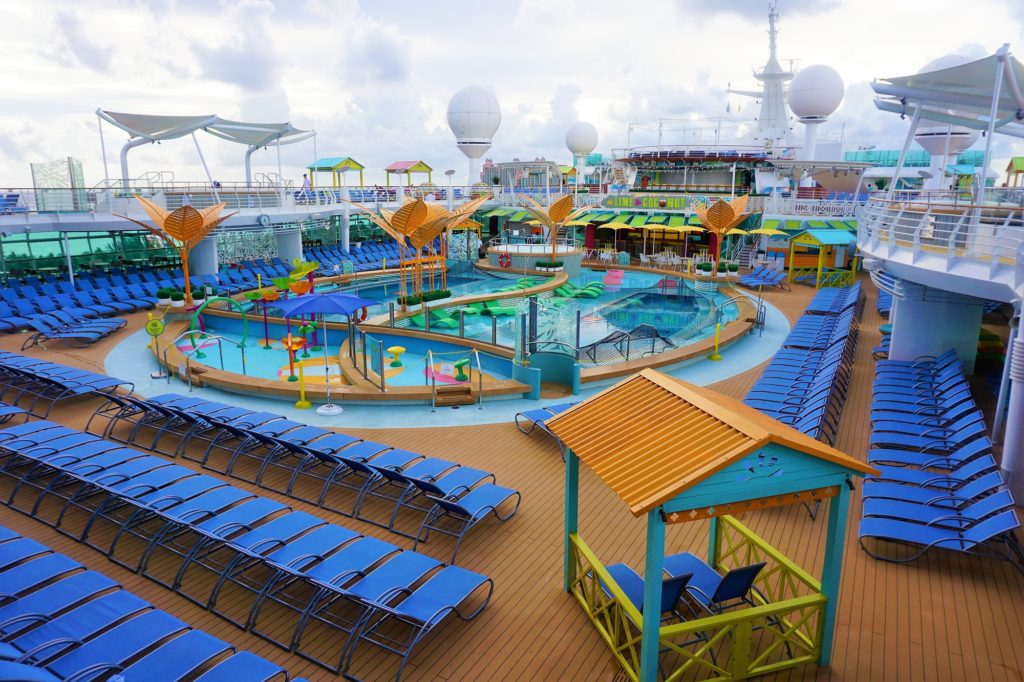 The best part is that all of these activities are included in your Royal Caribbean cruise fare.
Of course, there is plenty of adult-centered fun as well. The cruise line's signature Quest is an adult-only game show, or there's the popular Love and Marriage game show. There are also themed parties like the Red Party and the 70's Disco Party that will have you dancing all night.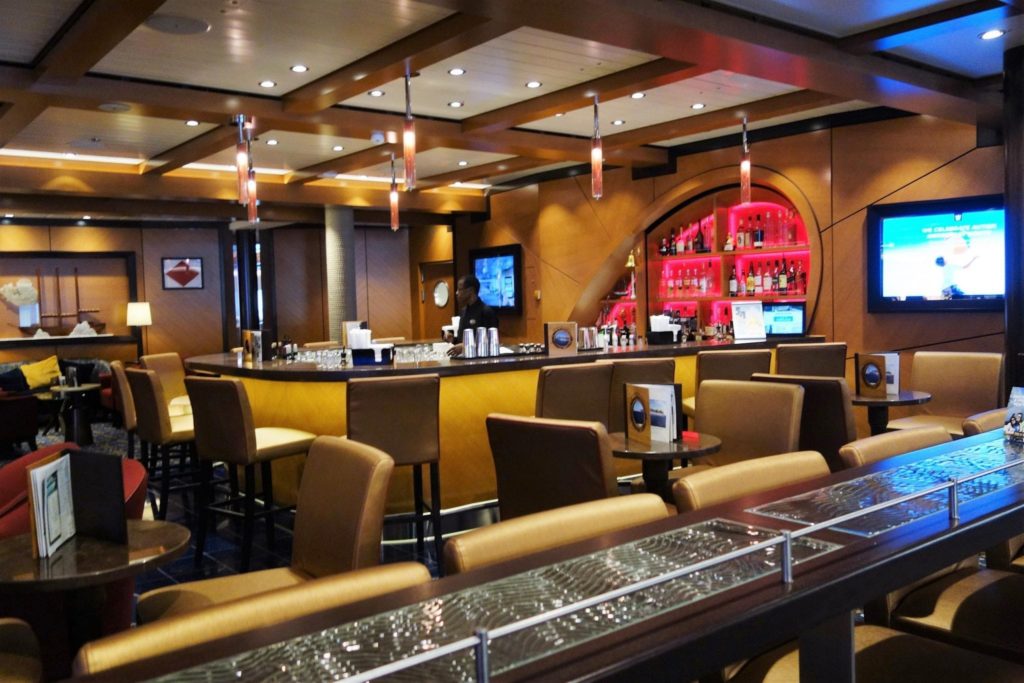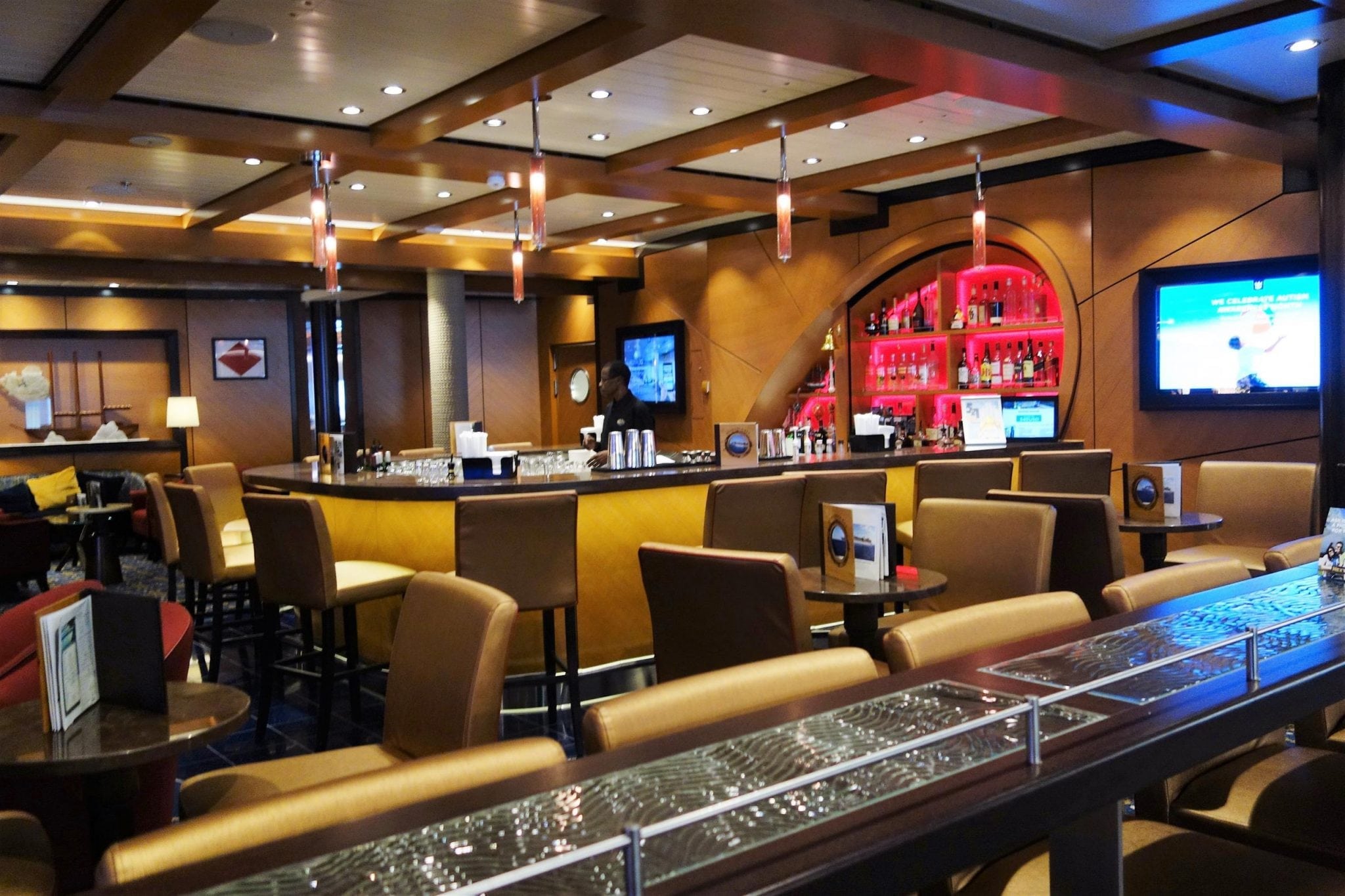 In addition, you will find a variety of other nighttime activities. For instance, there is the Schooner Bar, which is a piano bar that doubles as the martini bar on the ship, featuring two of our favorite cocktails.
Related Post: Guide to Royal Caribbean Drink Packages
Even for partners who don't always agree, you will certainly agree that Royal Caribbean is one of the best cruise lines for couples.
Norwegian Cruise Line
For couples that like to vacation on their own terms, a Norwegian Cruise Line voyage is the perfect fit. The cruise line offers voyages to a variety of locations from Hawaii, Alaska, the Caribbean, and Europe. Regardless of where you visit, you will be able to do as much, or as little, as you want on an NCL cruise.
The innovators behind the Freestyle Approach to cruising, Norwegian Cruise Line lets cruisers set their own schedule. There are no assigned dining times or table arrangements.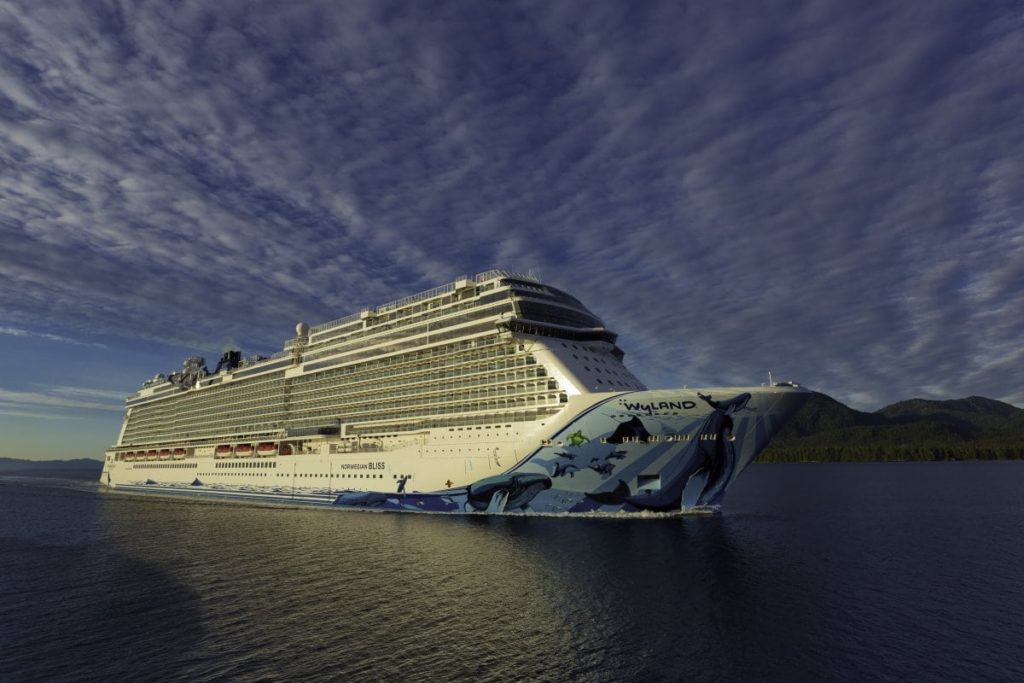 Related Post: The 10 Things You Can Only Find on Norwegian Cruise Line
A Freestyle Approach to Cruising
Norwegian Cruise Line ships offer a variety of dining options from casual and complimentary to upscale specialty restaurants. For instance, you can carve into a perfectly seared steak at the line's signature Cagney's Steakhouse. Or, you can choose to dine on some Italian or upscale French cuisine. In addition, some ships feature a Japanese hibachi restaurant, a Brazilian steakhouse, and/or a Texas smokehouse.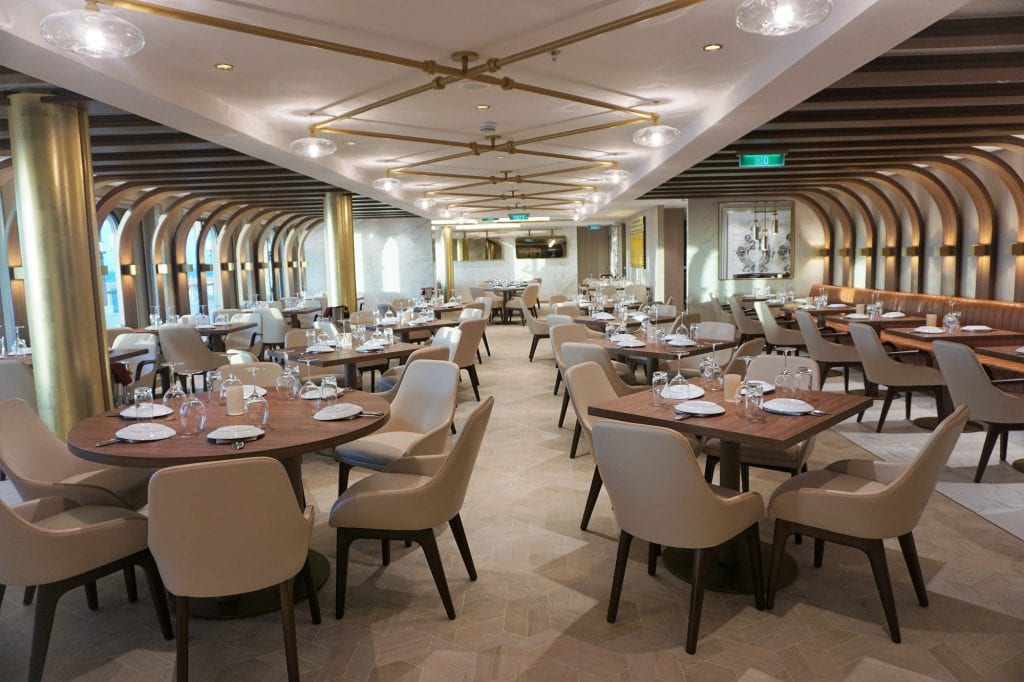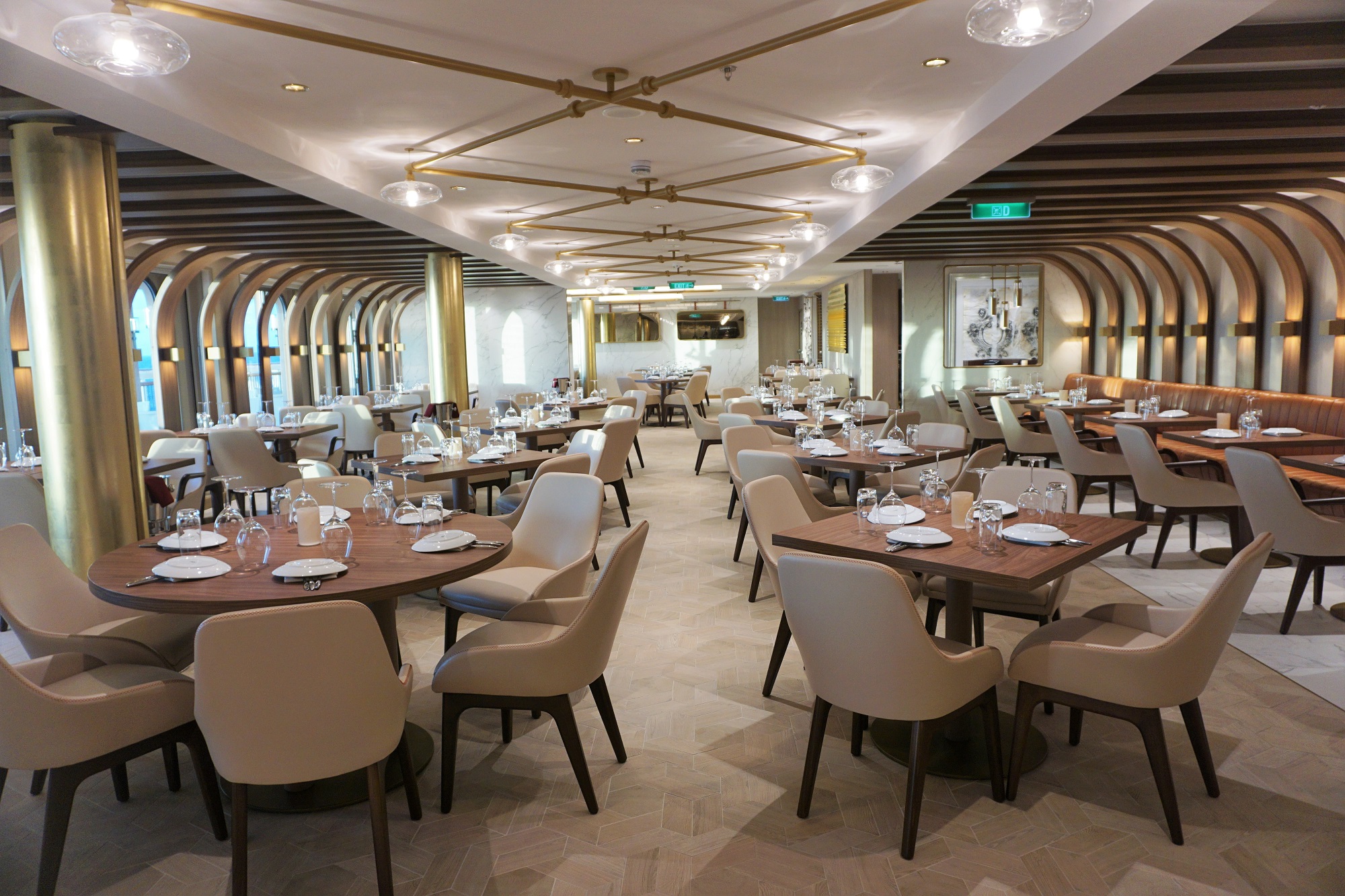 Yes, these specialty restaurants are an upcharge. Although, you can often score a free Norwegian Specialty Dining Package as a perk from the brand's frequently run Free at Sea promotion.
Norwegian Cruise Line's fleet offers modern decor and inviting spaces that vary slightly by ship. The Observation Lounge on the Breakaway-Plus class offers amazing forward facing views as you relax and enjoy your journey between the exciting ports of call.
If you'd prefer a bit more action during your sea days, newer ships in the fleet also offer a variety of onboard activities. There are the fastest waterslides at sea, outdoor laser tag, ropes courses, virtual reality experiences, and even go-karts! How's that for a little friendly competition?
There's no shortage of entertainment in the evenings either onboard NCL ships. Some signature venues include the Sugarcane Mojito Bar and the District Brewhouse. With live music and signature drinks, these venues are the perfect spot to spend your evenings together.
Likewise, Norwegian Cruise Line pushes the limits when it comes to signature entertainment. Kinky Boots, Priscilla Queen of the Desert, and Choir of Men are just some of the Broadway-caliber shows found on the line's ships.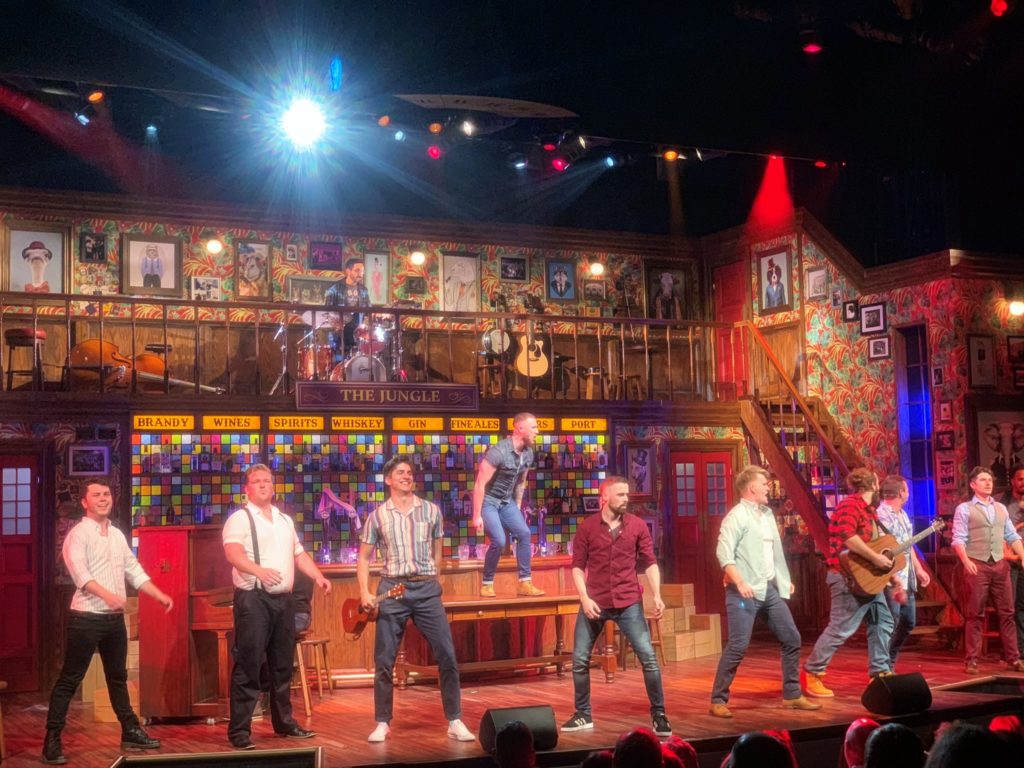 In addition, comedians, themed parties, and regular live music will have you up all night. The dueling piano bar, Howl at the Moon, and the Beatles tribute bands in the Cavern Club should not be missed.
No matter your pace, you can find a perfect couple's cruise on one of Norwegian Cruise Line's ship. While we do recommend making pre-cruise reservations for signature entertainment and restaurants on the newer ships, this is definitely the brand for you if you don't want your vacation defined by schedules.
Viking Cruises
If you and your travel partner are all about exploring the world in comfort, then Viking Cruises is a great choice. This brand pioneered river cruising while offering immersive onshore experiences and simple elegance onboard its ships.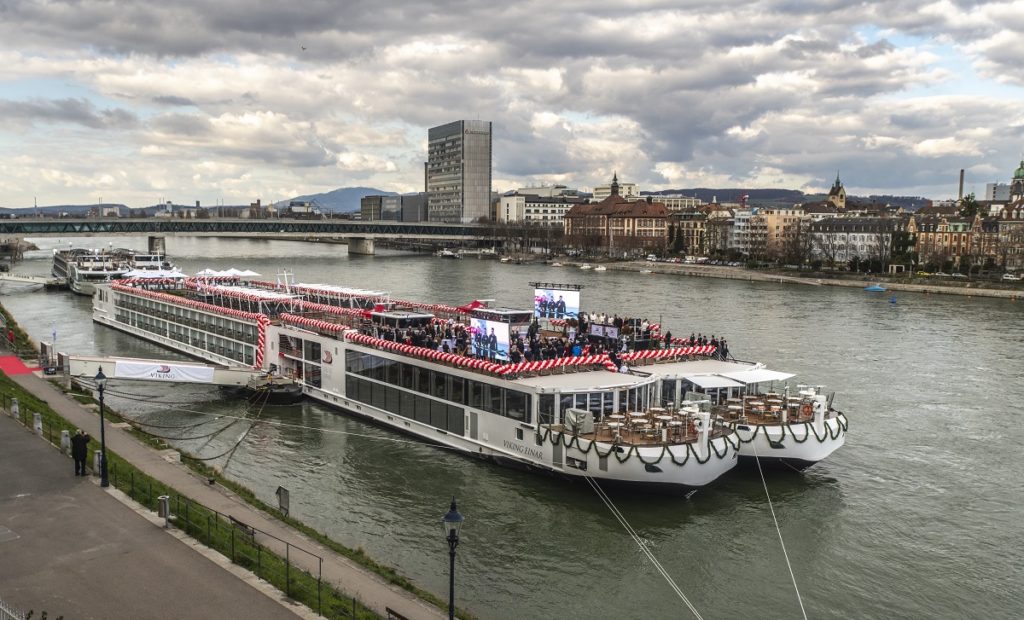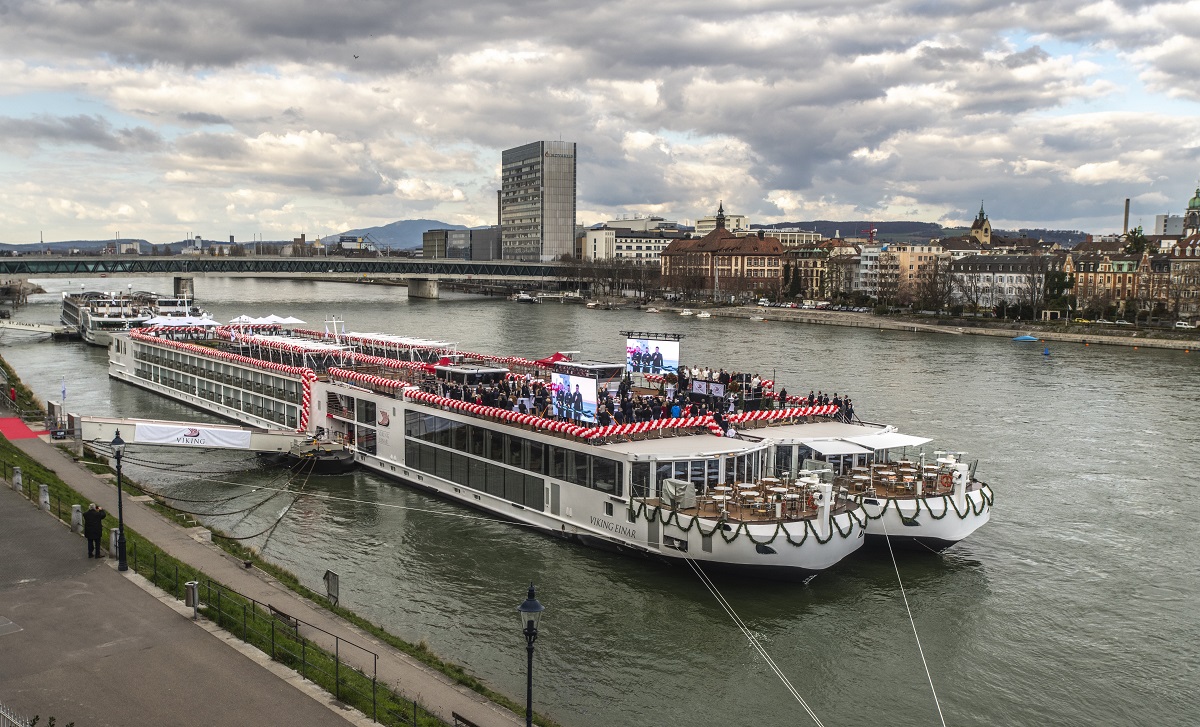 Now, Viking also offers some of the most luxurious ocean cruises on its growing fleet of ocean liners. So, you will have the best of both worlds when deciding on your perfect couple's cruise.
Related Post: Viking Ocean Cruises Review
Whether you choose an ocean going vessel or a river cruise, you will be able to visit all corners of the globe. From the Mediterranean and Northern Europe, to Africa, East Asia, and South America, there is a diverse list of itineraries for even the most seasoned travelers.
Viking Cruises Inclusions
With an impressive list of inclusions, this luxury cruise line provides an opulent cruise experience without feeling pretentious. Indeed, the cruise line focuses on delivering a superior customer experience by focusing on the small details.
Unlike most contemporary cruise lines, there is no nickel and diming. You won't have to pay for bottled water or specialty coffees. The onboard thermal suite is open to all guests on ocean ships without any additional fees. WiFi is also part of the base fare.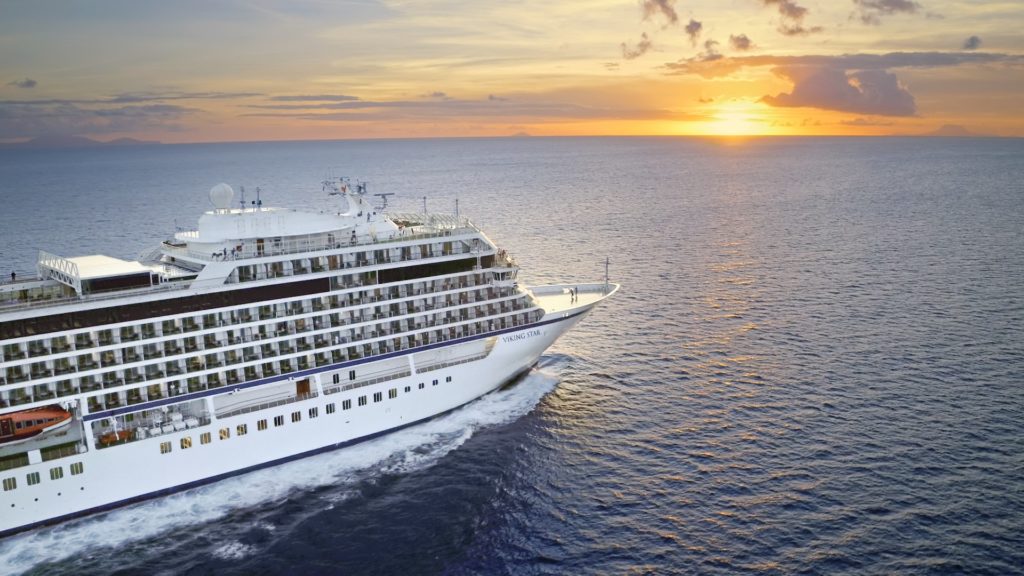 Beer and wine is complimentary at lunch and dinner as well. Similarly, all dining, including specialty restaurants, are part of the cruise fare. In our experience, Viking offers some of the best dining at sea. With menus inspired from the destinations you visit, and featuring locally sourced ingredients, your cultural immersion does not end once you return to your ship.
Not to mention, the luxury accommodations feel more like a 5 star hotel rather than a cruise ship. With heated bathroom floors, king-beds, and premium bath products, your cruise cabin will be a welcomed home away from home.
With one included tour at each port of call, you can experience all your charming stops have to offer without having to worry about the cost of shore excursions. Local guides will provide you with a rich, authentic tour experience. Viking even offers privileged access to some of the world's most desired locales. Yup, you get to cut the line at the Hermitage Museum in St. Petersburg, Russia with Viking.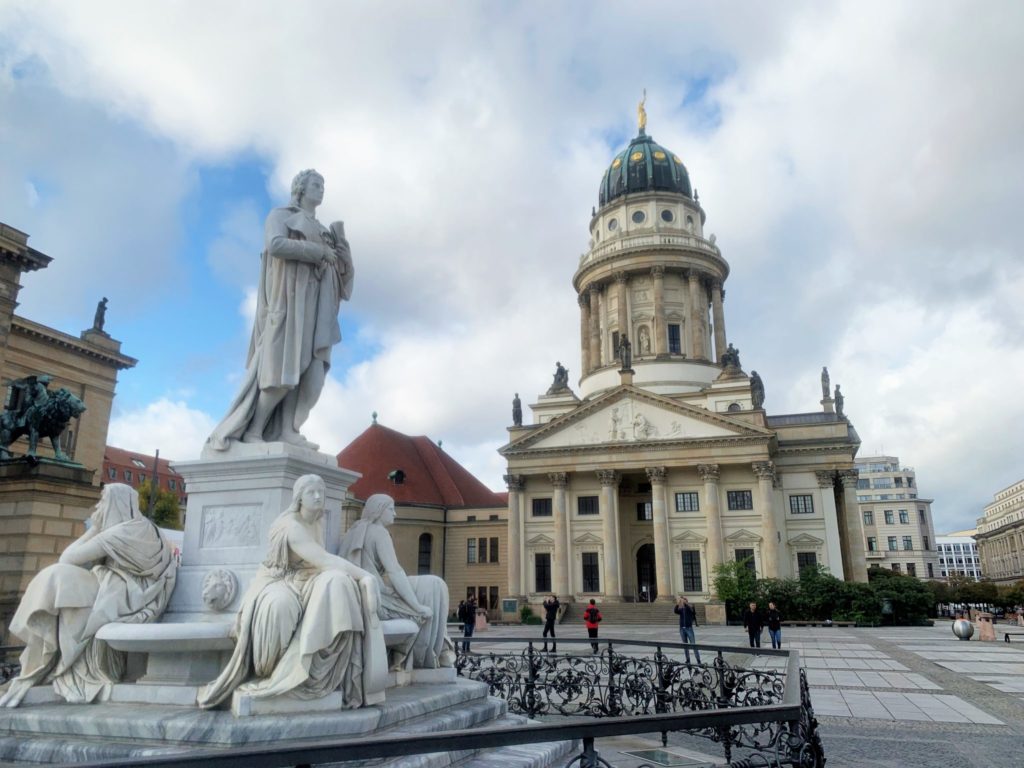 The line's commitment to ensuring cruisers "explore the world in comfort", coupled with the ships' elegant Scandinavian design, means attention to every detail. This is why Viking Cruises makes our list for the best cruise lines for couples.
Princess Cruises
Princess Cruises excels at offering a diverse, entertaining, and engaging cruise across its fleet of cruise ships. From some of the world's most impressive mega-ships to smaller and more intimate vessels, you can find a Princess ship that is the perfect fit for the two of you.
A variety of itineraries await regardless of the ship you choose for your couple's cruise. With cruises spanning both coasts of the United States, the Caribbean, South America and the Panama Canal, Europe, and Asia, it might be difficult deciding where to go on your trip. If you have the vacation time and funds, you could upgrade to one of the line's World Cruises. These 3+ month voyages truly allow you to "sea the world, one port at a time"!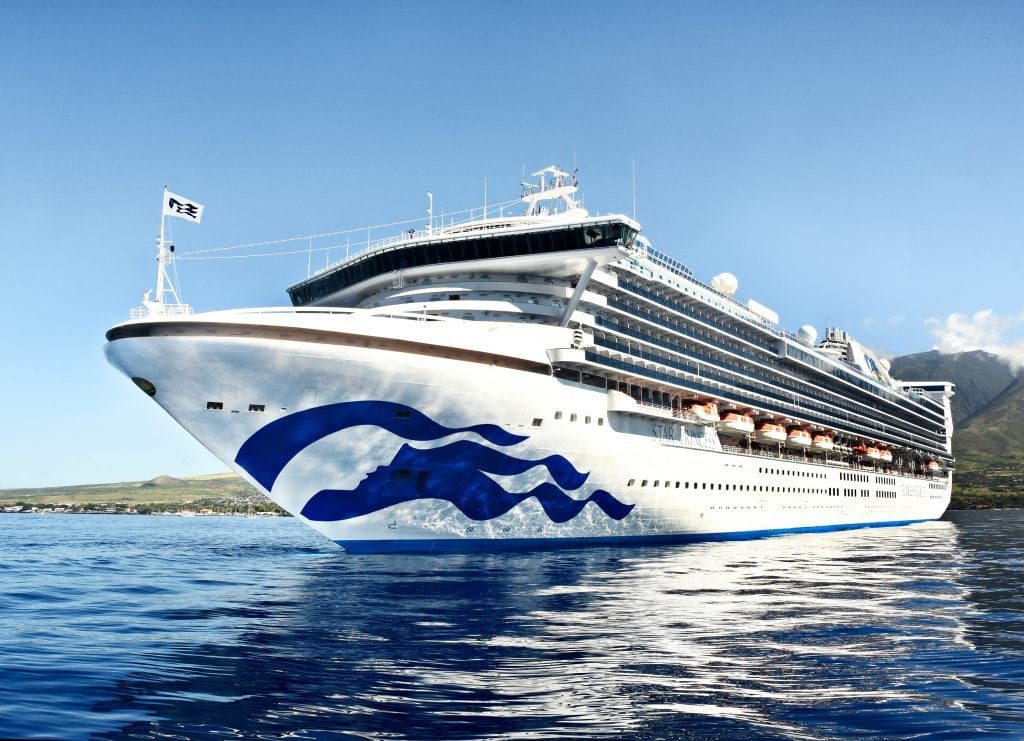 Onboard Princess Cruises
When it comes to food, Princess Cruises routinely wins best dining at sea. The line's updated new menu flavors designed by expert chefs ensure top-quality restaurant meals each night in the main dining room.
Additional stand-outs in the main dining room include "Crafted by Curtis", a selection of meals specifically designed by celebrity chef Curtis Stone. Or, you can enjoy a communal tasting menu designed by the chef at the specialty restaurant SHARE.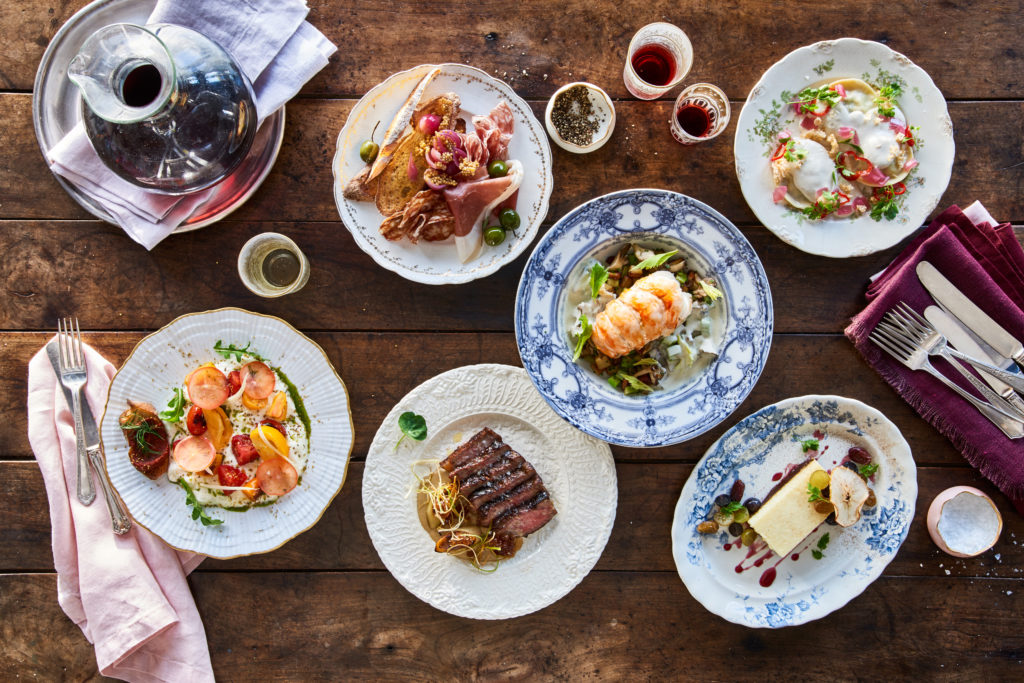 The casual options onboard Princess Cruises are just as delicious. For starters, you can enjoy the line's award-winning pizza. From the Horizon Buffet to pool deck grills, all venues offers a carefully crafted selection of items to satisfy your appetite day and night.
Not that you need to pay for food, but the cruise line does feature a number of specialty restaurants from world-renowned chefs as well. You can chow down on one of the best hamburgers at sea at The Salty Dog Gastropub by chef Ernesto Uchimura. Or, you can enjoy an authentic French dining experience at Bistro Sur La Mer from Michelin-starred chef Emmanuel Renaut.
Besides upscale dining, Princess Cruises offers a variety of bars and lounges, quality production shows in the main theater, and plenty of other activities to keep you busy between your ports of call. If you'd prefer some relaxation and rejuvenation, you can take advantage of the Lotus Spa or the adults-only Sanctuary. Not to mention, the Princess Luxury Bed might just give you the best sleep at sea, so you can surely "Come Back New".
Newer vessels in the Princess fleet offer enhanced personal service with the OceanMedallion. This small, wearable device provides a range of benefits. It acts like a key card to enter your room. Using geolocation technology, you can even have food and drinks delivered to you anywhere on the ship.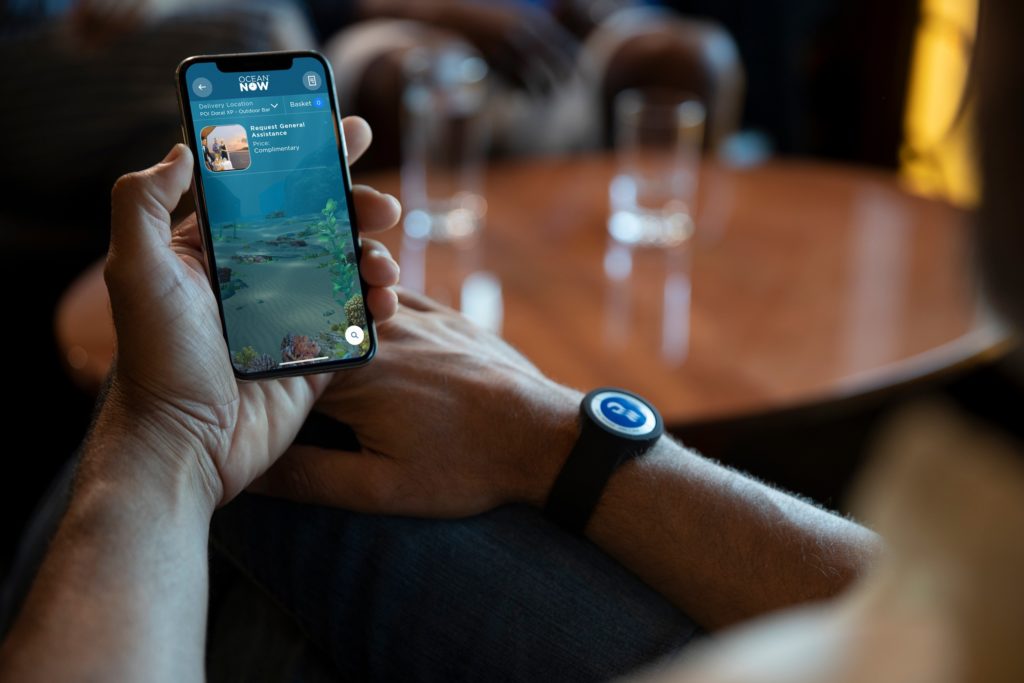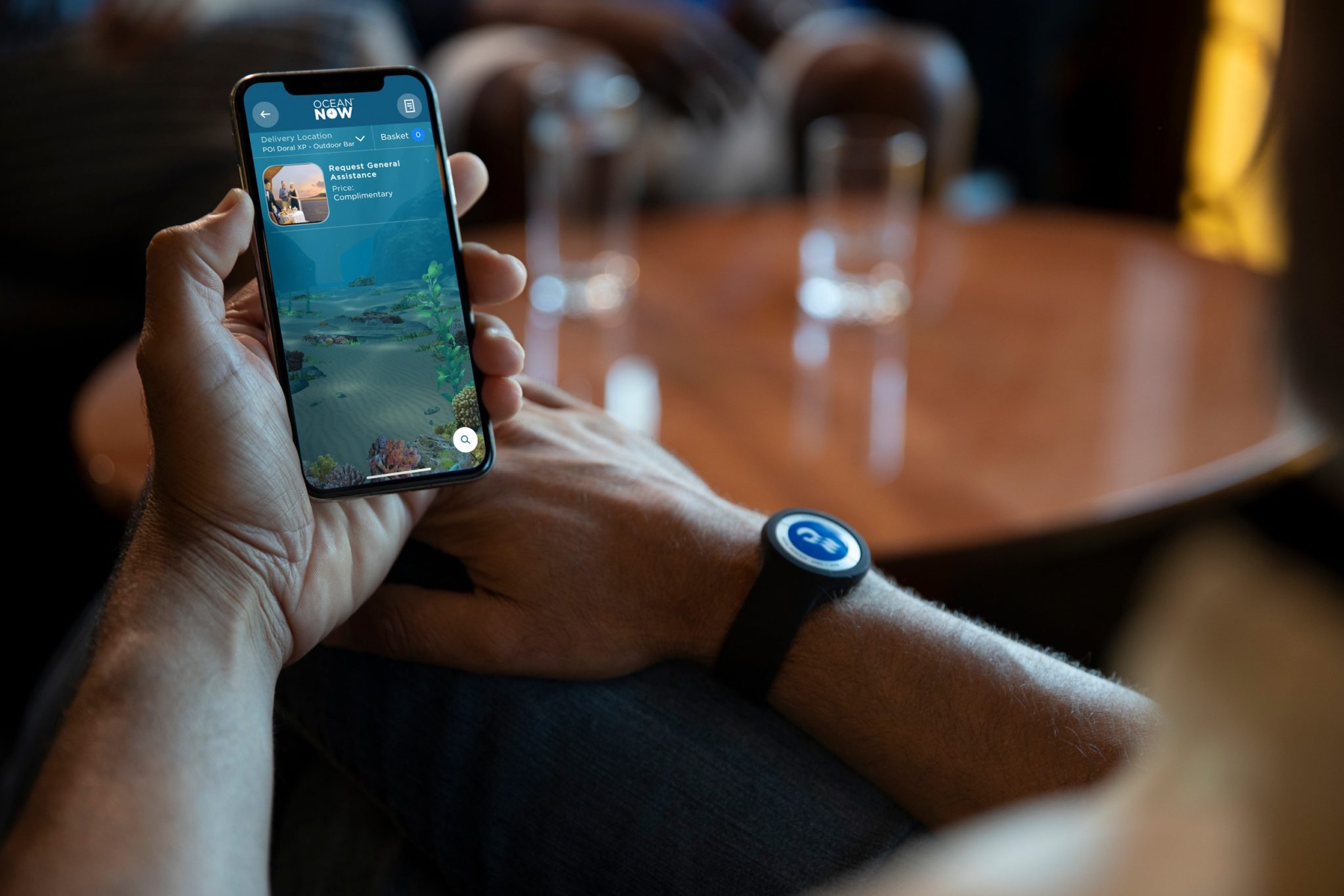 This touchless technology provides an extra level of convenience, and safety, especially during the COVID-19 cruising era. Along with Princess' app, the OceanMedallion allows for a carefree vacation so you can enjoy more time together.
Comments
Which of these best cruise lines for couples have you sailed on in the past? Do you have another cruise line to nominate? Drop us an anchor below with your picks for the best couple's cruise.
The post Best Cruise Lines for Couples appeared first on EatSleepCruise.com.