While we were in Helen, we couldn't pass up the chance to stop into a staple of this little German-inspired town. It's called Hofer's Bakery, and the locals and tourists alike flock here for some yummy food. Watch this video to learn more…
When you walk in, you'll be walking into the bakery and deli.
They have a plethora of fresh meats and cheeses on one side and on the other side is yum heaven. We're talking eclairs, donuts, cakes, breads, cookies, cannolis, and everything is made fresh in house.
You can come in and pick up some meats, cheeses or baked goods to go or you can take a seat in their dining area, which is what we chose to do.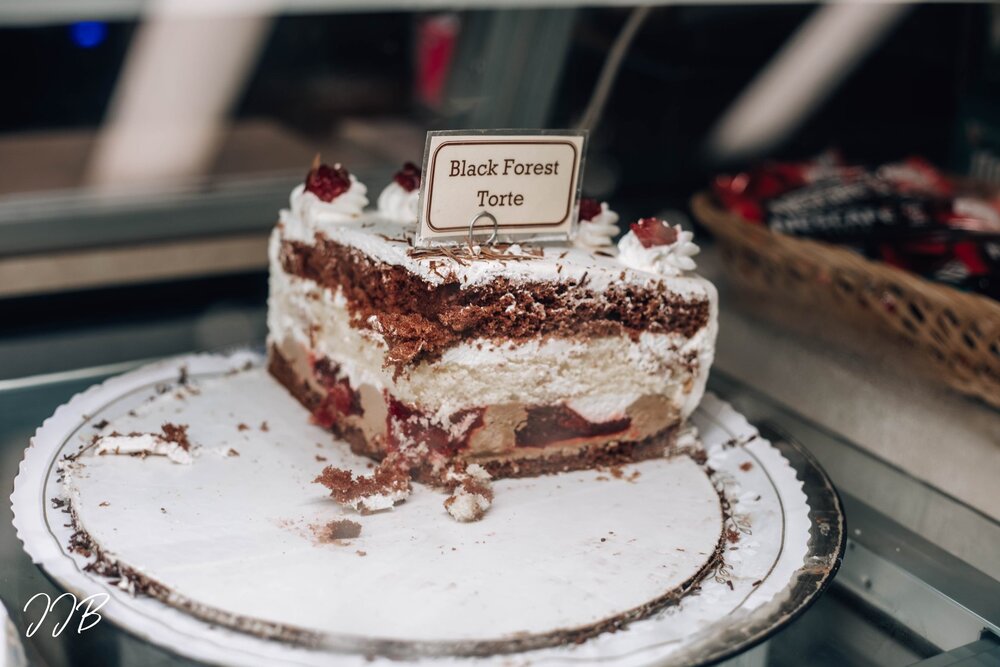 Also in the bakery/deli area is the gift shop. You can find some cute mugs, keychains, and novelty gifts to commemorate your trip to Helen. But you can also find authentic European candies and sweets.
We saw some things we haven't laid eyes on since we were in Germany last year and it made us super nostalgic. If it hadn't been for the drive ahead of us, we would've stocked up.
When we sat down to look at the menu we knew we wanted something light. So we went with the half sandwich and soup.
However, if you're looking for something heartier and more filling they have plenty of authentic German options like schnitzel for you to enjoy.
Joanie B. chose the ham and Swiss on rye with their German noodle soup. It had a smooth, understated flavor that paired perfectly with the sandwich.
The ham and Swiss were fresh and sliced in house. They were carefully placed atop a beautiful slice of fresh rye bread, which added just the right amount of texture to the sandwich. And that pickle on top added the perfect bit of tartness.
Jenni B. chose the turkey sandwich with the soup of the day. The soup was a thicker consistency with garlic, chicken, and some spinach. In hindsight, it was a bit of an interesting combo with the turkey and the German noodle soup may have been a better choice.
The turkey was atop a fresh made mayo and a huge slab of white bread, which was quite possibly the best bread we've ever eaten. Such a nice crusty outside and soft, pillowy center.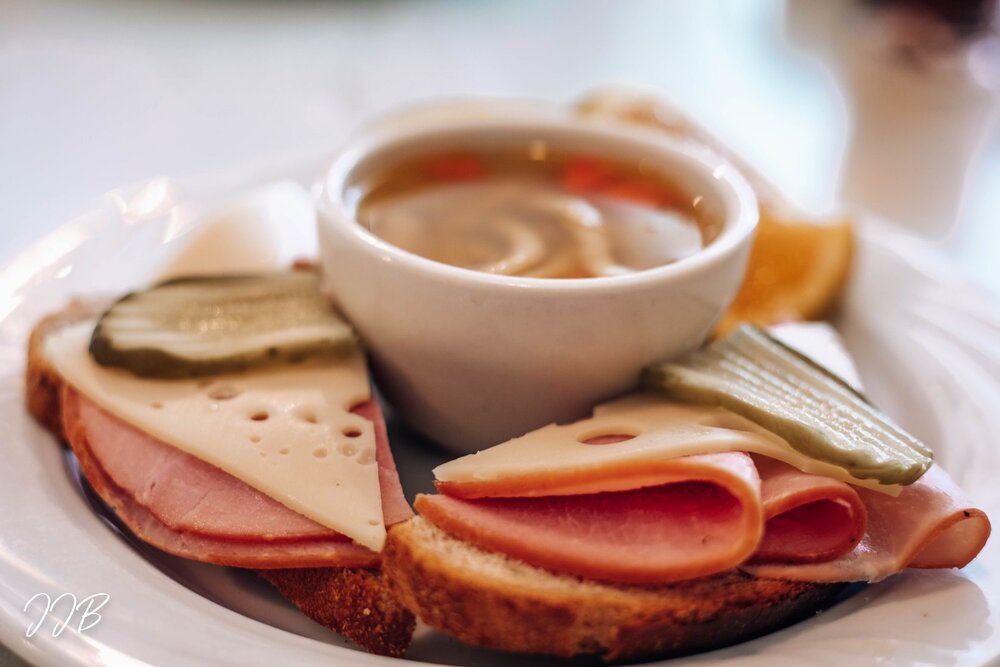 We knew we couldn't leave the German bakery without some yummy desserts, so we went traditional.
The Sacher torte was just as we remembered it from our Viking Cruise. A balanced chocolate flavor in a light, spongy cake. It gave that sweet fix without being too heavy.
The Black Forrest Torte was different than any we'd had. It had a great balance of cream to cake and jam. And that white cake in the center was so soft and moist.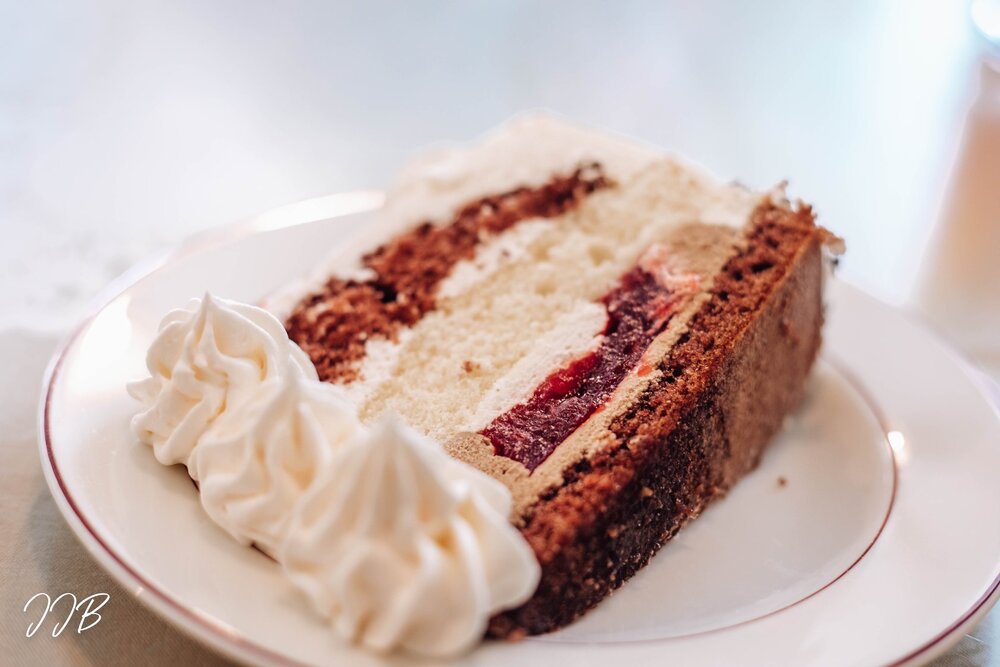 A very special thank you to Hofer's Bakery for allowing us to come in and feature your amazing restaurant. We can't wait to come back to Helen and eat some yummy fresh pastries again.
If you'd like to support this wild ride, become a Patron, we have some awesome reward tiers. Sometimes we even pick up little gifts for you along our travels.
Pin this post with the graphic below: