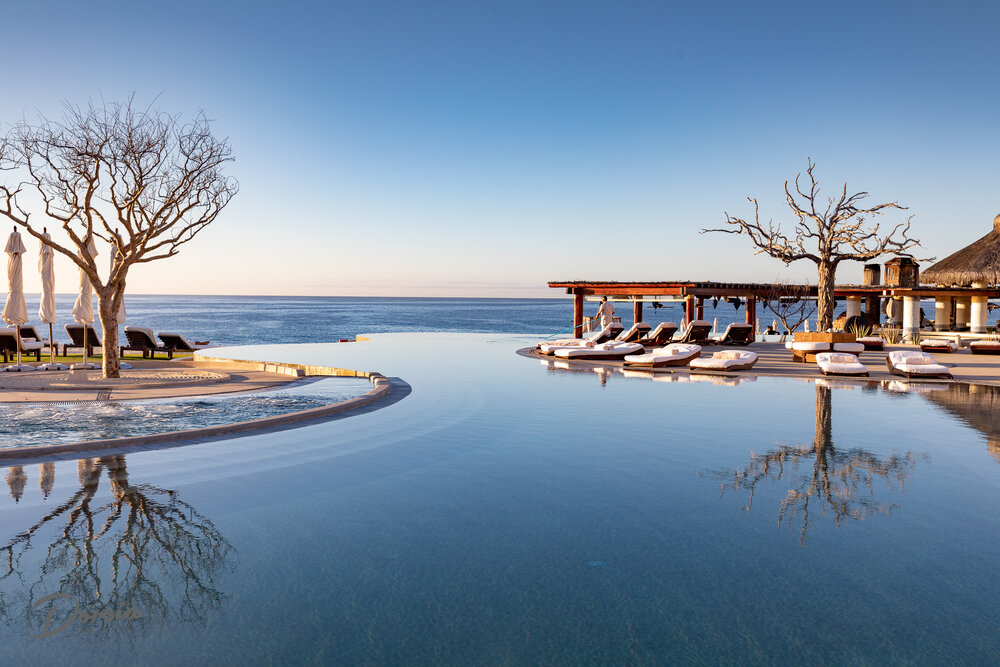 Are you dreaming about traveling internationally as much as we are? With nearly 90% of the world living with travel restrictions during the pandemic, our dream vacations have carried us to these distant destinations. The good news is that there are many North American destinations that are open to US travelers looking to get away for a beautiful Fall Trip. Andiamo has curated a list of trips we recommend booking now and our list of trips to dream about for future travel next Fall! 
#1. Trip to Dream About: Paris, France
Audrey Hepburn knew what she was talking about when she said "Paris is always a good idea" – especially in Autumn, where the air is crisp on sunny days, golden leaves are underfoot and wine festivals are in full swing. Falls adds an additional dimension to this already beautiful city with the fabulous foliage changing colors amidst the backdrop of the historic buildings and landmarks. There's no better way to indulge in the romanticism and charm of Paris than exploring the city by boat on the iconic River Seine. You'll discover the splendor of the river banks as you sail under Paris' most famous bridges. Bring a decadent cup of hot cocoa, as we all know Paris does some of the best in the world!
Where We'd Stay: Ritz Paris
Overlooking the Place Vendome in the heart of Paris, Ritz Paris possesses a unique charm, unbeatable location and an impressive history, making it one of the most legendary hotels in the world. The hotel's rooms and suites bear the names of Coco Chanel, F. Scott Fitzgerald or Marcel Proust — all of whom considered the Ritz to be "like a second home".
Trip To Take Now: Cabo 
Los Cabos has pleasant weather year-round, making Cabo a good idea any time of year for a getaway. October and November are the shoulder season of the destination, meaning that travelers will be able to find competitive rates and will have optimal privacy during their visit. Marine life is flourishing during this time with hatching baby sea turtles along the shore and perfect water temperatures for snorkeling and scuba diving where there is swimmable beaches. Cabo is home to breathtaking and beautiful beaches, world-class resorts, gourmet dining, and year-round sunny weather.  
ANDIAMO PICK TO STAY: Rosewood Las Ventanas al Paraiso
Las Ventanas al Paraiso sets the standard for luxury hospitality in Cabo with its unparalleled level of service, luxurious amenities and romantic ambiance. Each accommodation is a spacious suite, complete with a marble shower and telescope for viewing the night sky. As if the guest rooms weren't already dreamy enough, they're also steps from private beach on property on the legendary Sea of Cortés. Home to one of the most exclusive restaurants in Cabo, Arbol, Las Ventanas perfectly executes coastal cuisine with hints of Asian influences. The spa is world-renowned for its skilled massage therapists and holistic menu of treatments inspired by the resort's surroundings. Though Las Ventanas is a rejuvenating paradise, there are plenty of activities offered on property, such as world-class golf, deep sea fishing, water sports and more! 
#2. Trip to Dream About: Amsterdam
The Autumn months from September to November are some of the most magical times to visit Amsterdam. The city's canals and iconic parks are transformed by golden leaves and the chic bars and eateries amp up the coziness levels for optimal fall vibes. With more than 400,000 trees binding its canal banks together, the changing leaves make for a fall wonderland of red, yellow, and orange foliage. Known for their perfect execution of Dutch apple pie, you'll have the opportunity to curl up in a cozy bar and enjoy a slice of pie while pairing it with a warm hot beverage.  
ANDIAMO PICK TO STAY: Conservatorium Hotel Amsterdam
Located within the Museum Square District, guests are just steps away from the Van Gogh Museum, Concertgebouw, Rijksmuseum, and Amsterdam's high end shopping district. Once a music conservatory, the hotel pays tribute to its cultural background with baby grand pianos and music-centric art throughout the interior of the property. The hotel is sophisticated with undertones of whimsicality to bring an unforgettable experience to everyone who visits. With 129 guest rooms, three restaurants on property and its prime location in Museum Square, the Conservatorium Hotel Amsterdam is definitely one of our favorite city dwellings to be at. 
Trip to Take Now: Walland, Tennesse
Although Tennessee may have warm, humid summers, the autumn seasons are so crisp and colorful, evoking the essence of Fall in our books! The season is characterized by mountain vistas bursting with bright colors and sunsets over the stunning Smoky Mountains. The awe-inspiring creates the perfect atmosphere to relax, wine and dine.
ANDIAMO PICK TO STAY: Blackberry Farm 

One of America's not-so-secret hidden treasures within the foothills of the Great Smoky Mountains is Blackberry Farm & Blackberry Mountain, the Relais & Chateaux resorts in Walland, Tennessee. These secluded and serene havens for foodies and nature lovers are consistently ranked to be the best properties in North America. The property restaurants offers  true farm-to-table dining experiences, while looking out on the scenic Appalachian mountains. The offerings for adventure and activities are endless, with horseback riding, fly fishing, hiking, and more! 
#3. Trip to Dream About: Tokyo, Japan
Unlike many places where the arrival of Autumn immediately means coats, gloves and hats, Tokyo autumn starts off as sweater weather and stays relatively warm until mid-November. This mild weather makes for the ultimate exploring conditions. Tokyo is filled with many unique neighborhoods and with this perfect weather to explore the city on foot, travelers are encouraged to discover the magic nestled in the used books district, quirky clothing in Harijuku and the season's beautiful colors on display at Shinjuku Gyoen park. Japan in September and October is a treat for all of your senses – the sights, smells, delicious cuisine, abundance of festival and minimal crowds make Tokyo a lovely destination in the Fall. 
Where We'd Stay: Aman Tokyo
Located high above the city center with views of the Imperial Palace Gardens and even Mount Fuji on a clear day, the hotel's 84 accommodations are true sanctuaries with inspiration taken from its surroundings. Overlooking the humming intersections of Tokyo, and steps from ramen shops, shochu bars, state-of-the-art shopping centers, and beautiful parks, Aman Tokyo brings guests closest to this exciting and vibrant destination. The Aman Spa offers herbal therapies and traditional Chinese medicine to its guests who choose to indulge in this heavenly sanctuary.
Trip to Book Now: Napa Valley, California
Fall in Napa brings a welcome morning chill and comfortable afternoon warmth. The locals have coined this cozy time of year Harvest Season and  "Cabernet Season", noting the delicious reds that's can be tasted this time of year. Milder temperatures inspire local chefs to curate menus with heartier fare, perfectly paired with the region's finest red wine, the Cabernet Sauvignon. Visit Napa Valley wineries, take a hot air balloon ride over the California Wine Country and hike or cycle in the picturesque Calistoga foothills. Upscale shops, galleries, world class spas, and fine restaurants are found in the historic downtown Calistoga as well as in nearby St. Helena, Napa and Yountville. 
ANDIAMO PICK TO STAY: Calistoga Ranch 
The 47 guest accommodations embrace the natural surroundings of the peaceful canyon paired with ultra-luxurious accommodations for a complete renewal in nature. Indulge in award-winning dining that focuses on the consciously-sourced produce and the region's incredible bounty, featuring Sonoma grass-fed Filet Mignon. The Bathhouse Spa encourages guests to explore a strong connection to their outdoor surroundings, featuring a thermal mineral pool, unique mud treatments, and 140 aces of land dedicated to hiking and active pursuits.